Last December I received a wonderful gift from Melissa as part of a Birthday Exchange. One of the items that she included was a fantastic pattern/kit to make this sewing case...
Design: Blue Sewing Roll
I completed this a few months ago but am just now getting around to posting pictures. I love how it turned out, and it was such a quick stitch!
Stitched and grunged for that Primitive look
This is nicely displayed on my old Singer sewing table. Thank you again Melissa!

Saturday was a great mail day...no bills, just a Connecting Threads and Knit Picks Catalog as well as a "mystery" package. I had a suspicion that it may be my HOE Summer Exchange and was anxious to learn who stitched for me. When I opened it I saw an adorable pillow created by Linda O...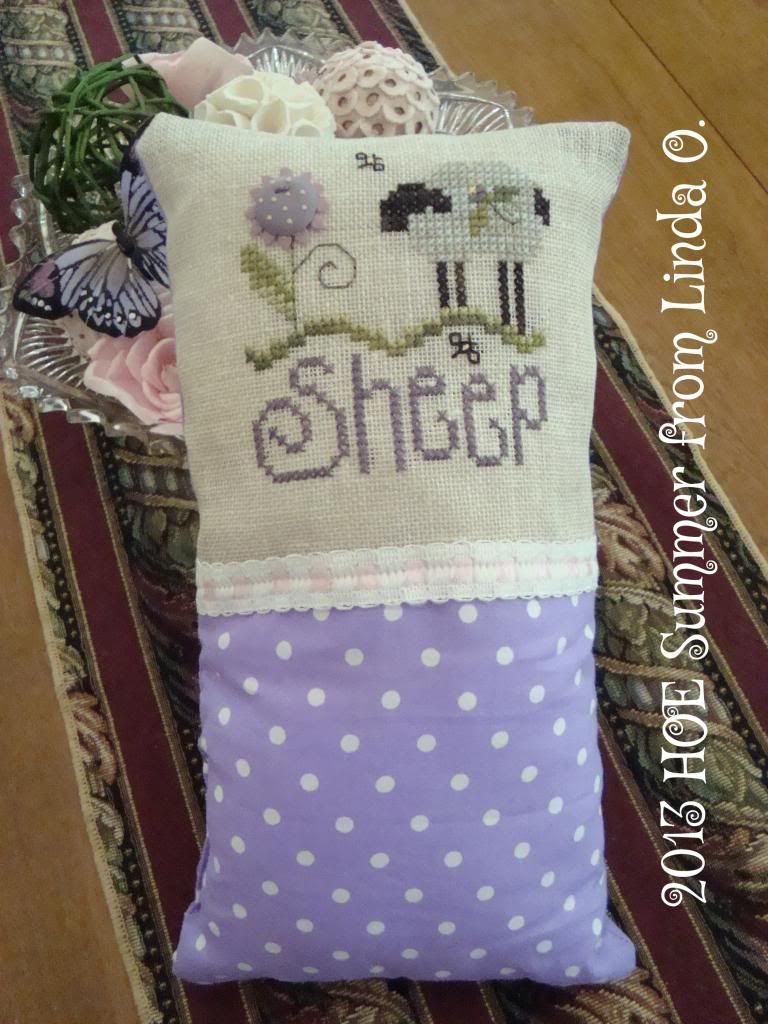 2013 HOE Summer
Fabric: 18ct Lambswool Linen
Threads: WDW & Simply Wool (Gentle Art)
Stitched by:
Linda O.
Here is a close up. I love the little SB "Meadow Daisy" button...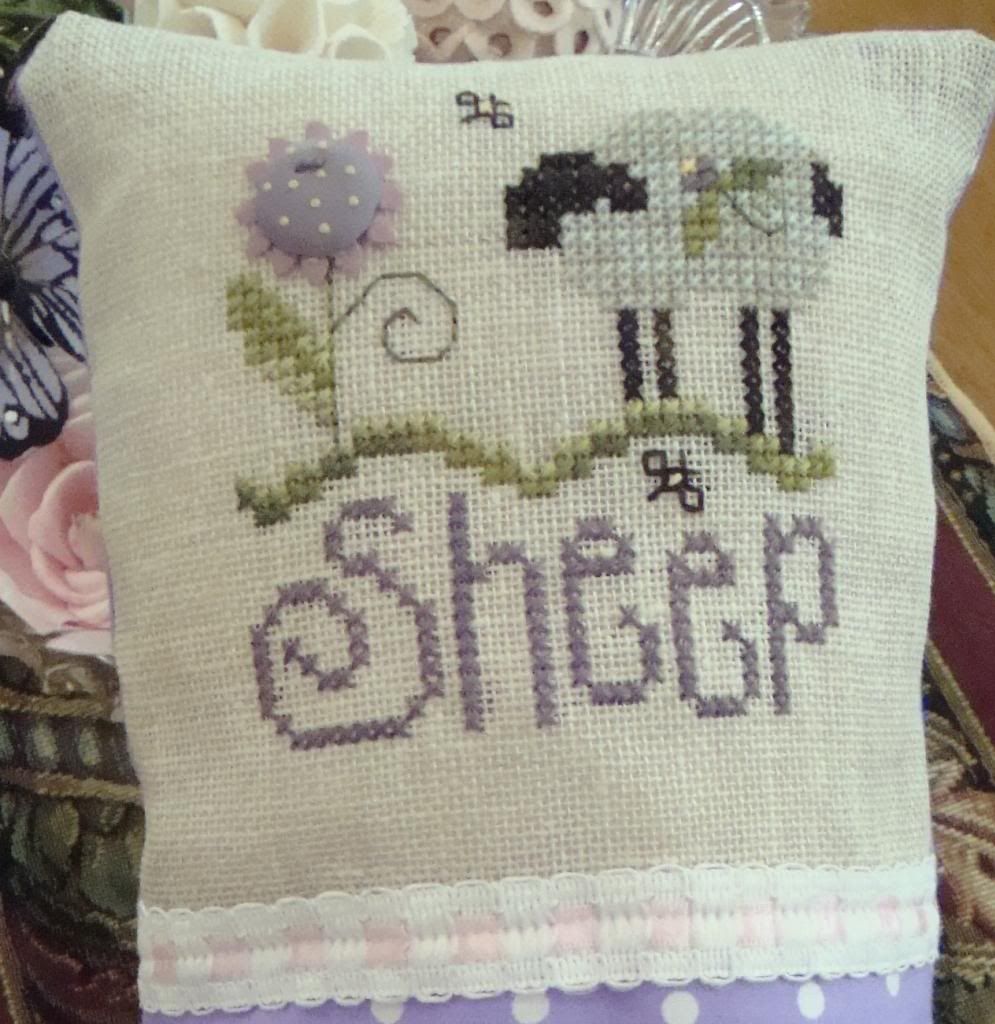 The polka dot fabric she selected is perfect for this design. Thank you so much Linda, awesome exchange!
Why Do I Love Vermont ???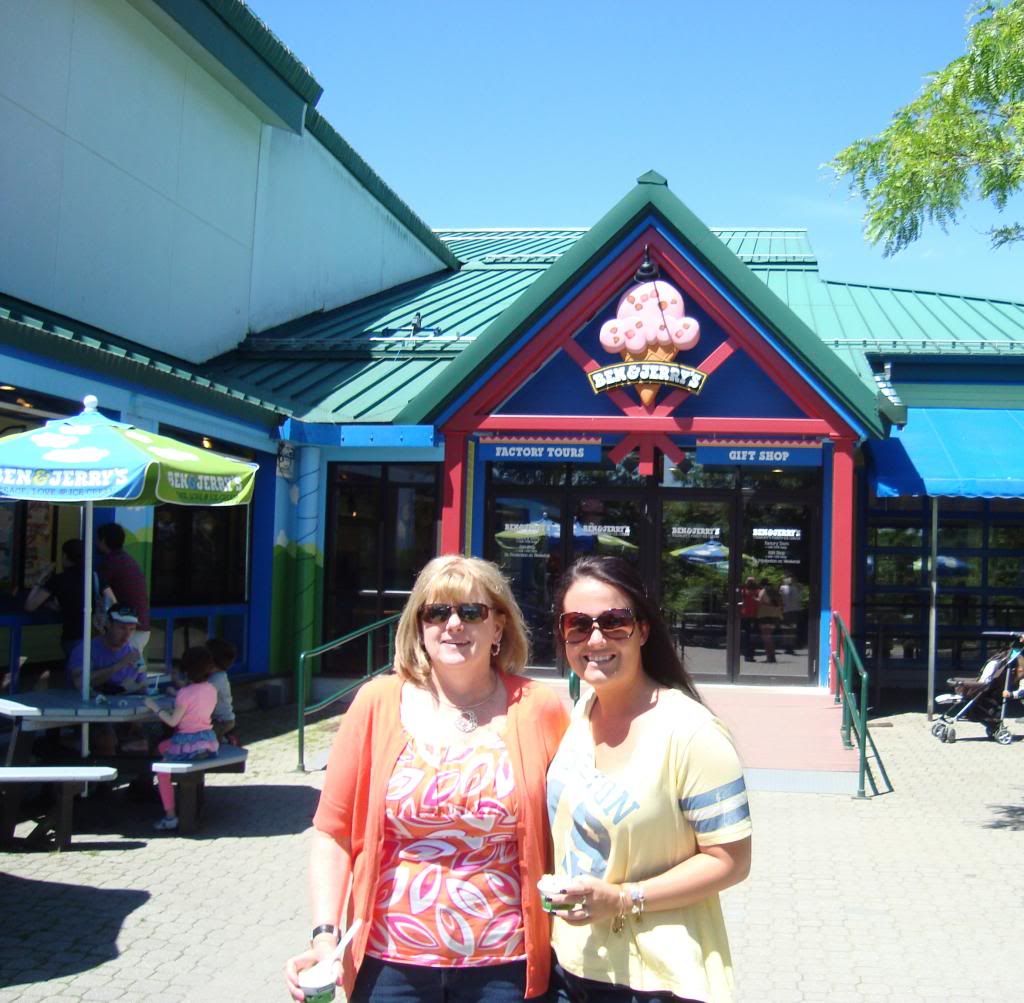 With my very special favorite :D house guest, Colleen, I drove 100 miles to Waterbury, VT for an ice cream ~ a delicious Ben and Jerry's ice cream!

When an ice cream flavor is "retired"....


It gets a headstone in the graveyard...
Now that's a clever idea.
Thanks for stopping by...Have a great day!
Until next time...