I received a wonderful LHN Pinkeep Exchange (HOE) from Marion ~ She stitched a portion of Schoolgirl Lessons, in one of my favorite colors...green. What a wonderful job you did Marion; I love it. She also included some threads for my stash. Thank you so much Marion, I truly appreciate it.
Designer: Little House Needlework
Design: Schoolgirl Lessons
And here is the LHN Pinkeep exchange that I stitched for Sharon...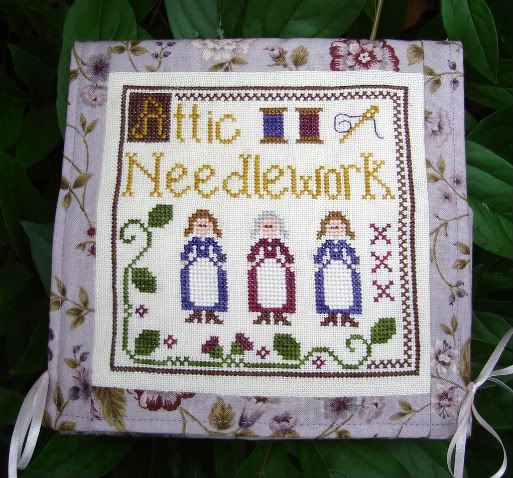 Threads: Victorian Motto, WDW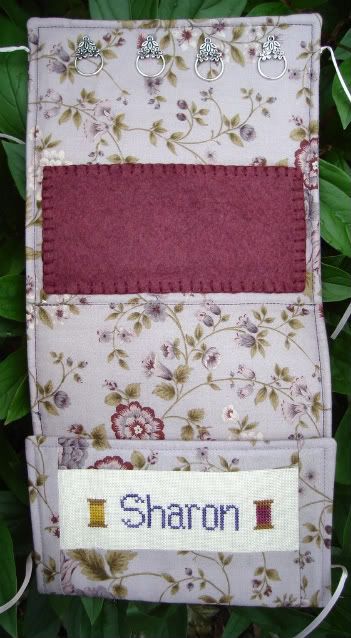 Hooked On Exchanges: LHN Pinkeep Exchange

Joan
let me know that she received my Patriotic Exchange, here is what I stitched...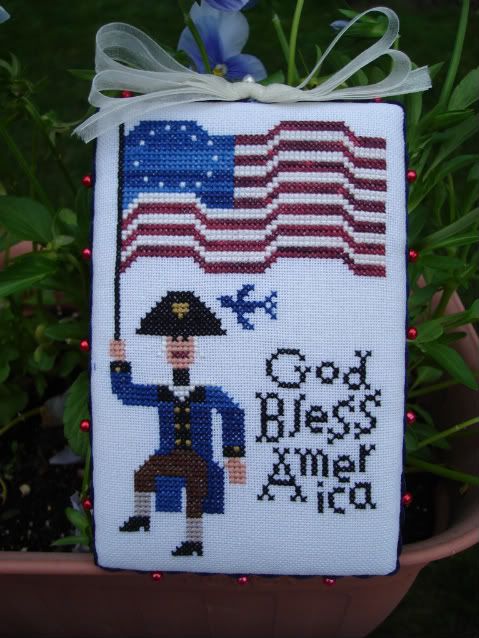 Designer: Birds of a Feather
Patriotic Exchange for Joan

Well, I placed yet another order with
Victorian Motto Sampler Shoppe
. I really do love the colors that are offered. When I saw the shades of pumpkin I knew I needed to click my favorite button: "buy now" ~ I must say Nancy is one of my favorite online shop owners. She ships faster than lightening and is as nice as can be. Thanks Nancy for always making my shopping experience enjoyable.
Just take a look at my latest purchase...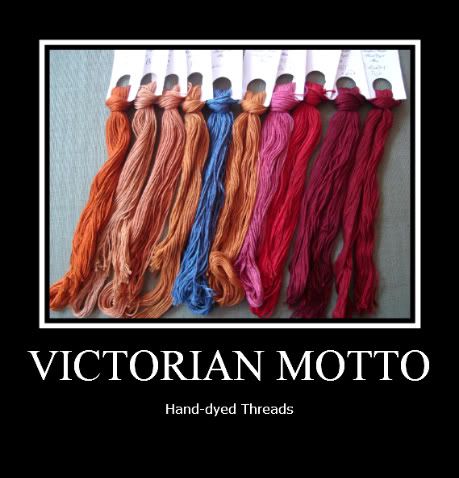 I got some very informative comments on my
For the Birds Post
~ I am especially impressed with
Jennifer's
knowledge of Birds, not only did she know that the bird in question was a Red Bellied Woodpecker she told me that it is a male:
"see how the red feathers go all the way down to his beak? With a female, the red coloring stops around the eyes."
She so kindly shared this helpful info: (thanks Jennifer!)
"If you can find a Wild Birds Unlimited near you, they have lots of information and bird feeding supplies and can help you not only get a few feeders set up, but deal with pests like squirrels as well. Ask about the Yankee Flipper - the feeder is pressure sensitive and will actually gently flip squirrels off it by spinning. (The video in the store is HILARIOUS!) You can also buy No Mess Seed. It's a little more expensive than regular seed, but you don't have any shells."
Thanks again for the information, tips and comments that you all shared. I purchased another feeder and have captured some "interesting" pictures that I will post at a later date. There is a special picture that I snapped just for Rob,
Michelle's
husband. :)
Until next time...