On a beautiful September day my DS and I visited the National 911 Memorial Museum, which opened to the public on May 21st. We made the 70 foot descent from sunny daylight into the dimly lit underground remembrance of a day that one can never forget; a visual and auditory unsettling journey into the horror of 911. The descent brought with it the reality of unimaginable loss and deep sadness. There are hundreds of visitors, yet silence surrounds you as submerge yourself in over 10,000 artifacts, 23,000 still images, and 500 hours of film and video.
36' Steel Column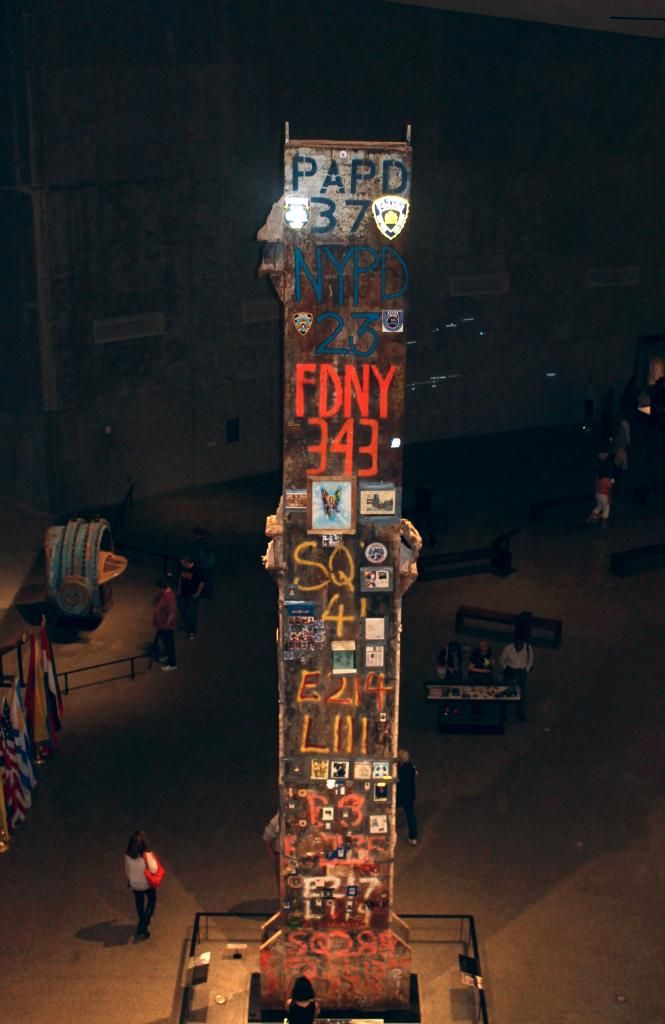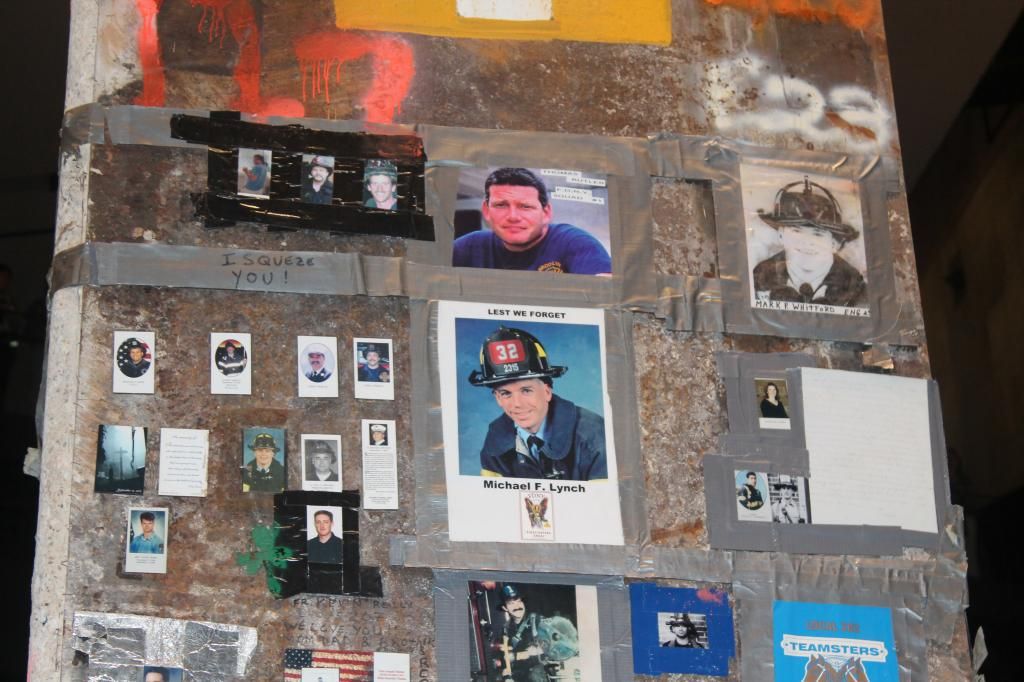 North Tower Steel Pillars: Impact Zone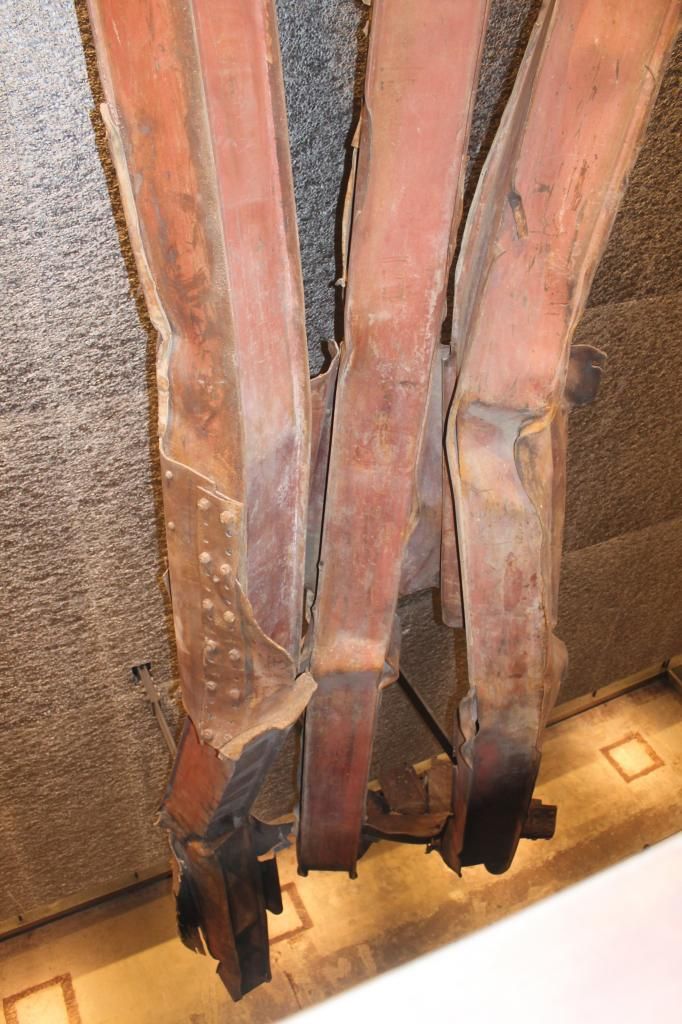 Where the plane hit floors 96-99
Ladder Company 3 fire truck
Destroyed when the north tower collapsed
Vesey Street Survivors' Staircase
An escape route out of the WTC
20' section of the North Tower's Radio/TV Antenna
911 Memorial Quilt
AA Flight 11 and United Flight 175: Twin Towers
AA Flight 77: The Pentagon
U nited Flight 93: Shanksville, PA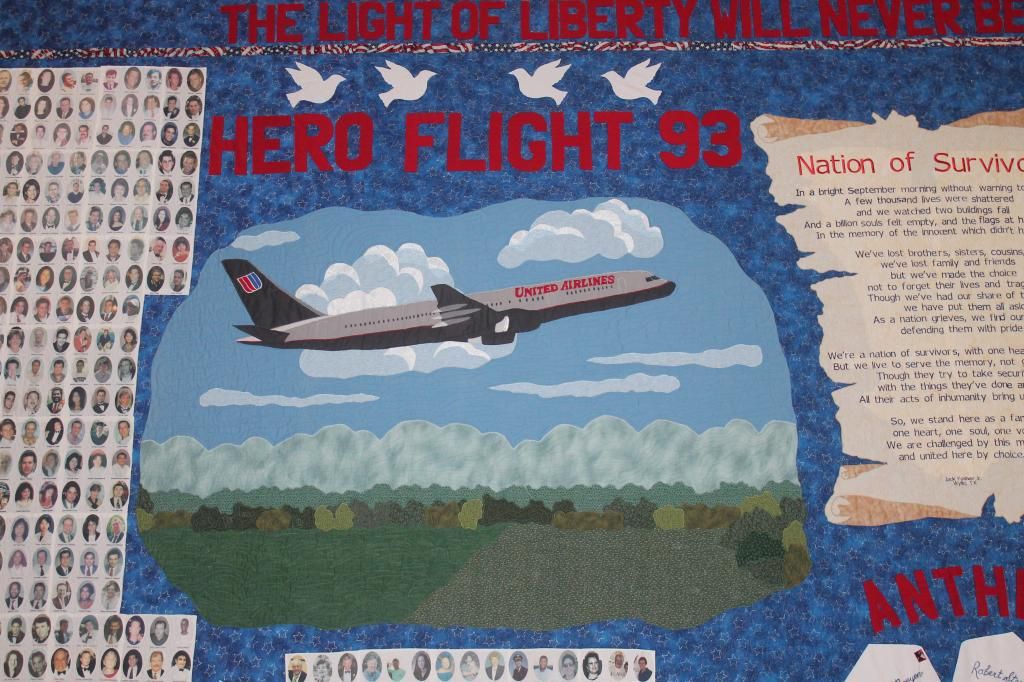 A fire fighter from Engine 9 - Chinatown, NY
How sad it was to listen to the last voicemail of a victim.
How difficult viewing a pair of blood stained shoes, the content of victims' wallets, the mask of a burn victim, a name plate from a desk, damaged eyeglasses, American Airline slippers, a fire helmet broken into pieces, the wall of faces: 2,983 portraits of those who died.
How agonizing to watch a video of the planes on impact, the twin towers collapsing, the terrorist timeline, and by far the most disturbing ~ people jumping...something that brought me to tears and caused me to exit that exhibit quickly.
I
t was an overwhelming experience; one that I knew would bring sadness and tears.
A day shared with hundreds of other visitors each one walking the sacred grounds in quite respect, honoring those lost, those who survived, and those who responded.
Inside the museum one feels frozen in the year 2001. Exiting the museum, viewing the t
owering 1 World Trade building (Freedom Tower) and the twin Memorial pools, gives one a sense of the resilience, strength, and recovery.
In the year 2111 not a soul will be alive who witnessed or remember the horror of that day. The National 911 Memorial Museum will forever connect people to this tragedy and ensures that we never forget.
Thanks for stopping by and
Until next time remember...

We will never forget. We shall keep this day, the events and the tears in our memory and our hearts and take them with us as we carry on.