I'm so excited to share a picture of the wonderful HOE Halloween Exchange that I received from Conny. She selected a design from one of my favorite designers, BBD and stitched two designs. I absolutely adore this two sided ornament and love that she included my initial.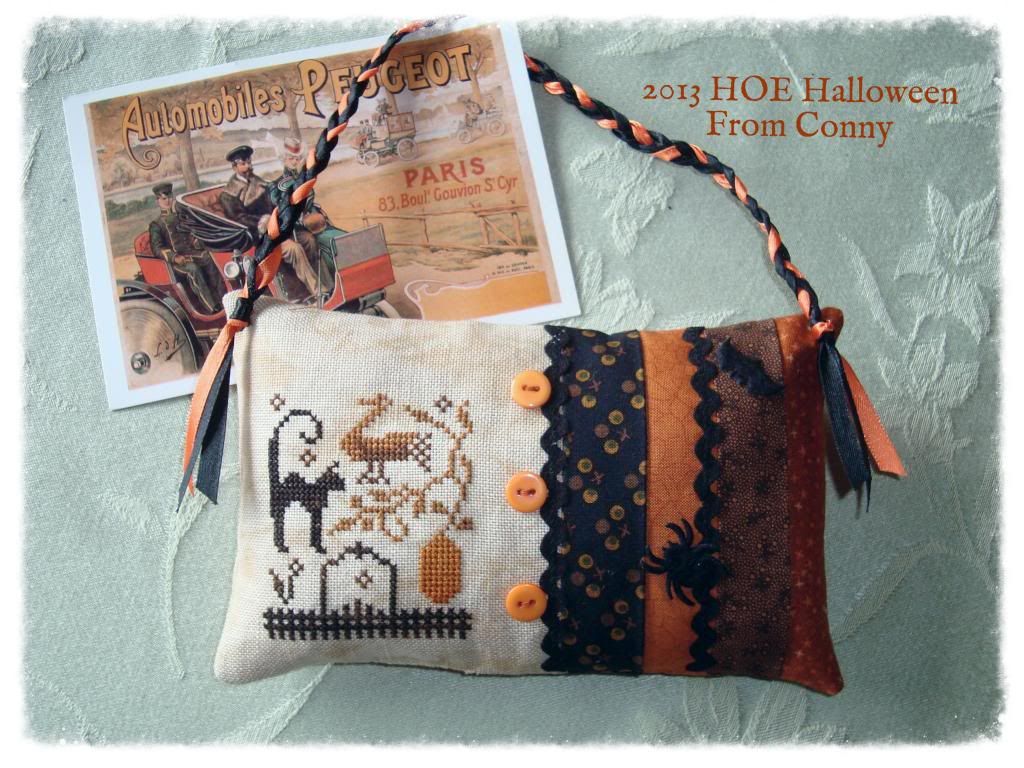 Designer: Blackbird Design
Design: Cast A Spell
The ornament looks great on my Halloween tree. Thanks again Conny!
My
HOE Halloween exchange arrived at Linda's door. Here is what I stitched for her...
From: 2013 JCS Halloween
Design: Roly Poly
Finish: Small Box and Scissor Fob
I also heard from my dear friend Carol S. that my HOE Runners Up ornament arrived at her door. Here is what I stitched...
2013 HOE Runners Up
Designer: LHN
Design: Little Sheep Virtue ~ Hope
Carol is such a generous friend, always sending me something wonderful, I wanted to send her a surprise. She is interested in building a stash of Halloween Ornaments so I stitched this little treasure:
From: 2012 JCS Halloween
Design: Salem
I found a cute black cat button and stitched it on the back.
If anyone is interested in stitching Halloween ornaments then check out the HOE blog. I am coordinating a bimonthly exchange that will run alternately with the Christmas Ornament exchanges. This is a great way to build a stash for your Halloween tree.
Until Next time...