A dear friend of mine celebrated her birthday recently and I stitched this up for her as a birthday gift….
Designer: By The Bay Needleworks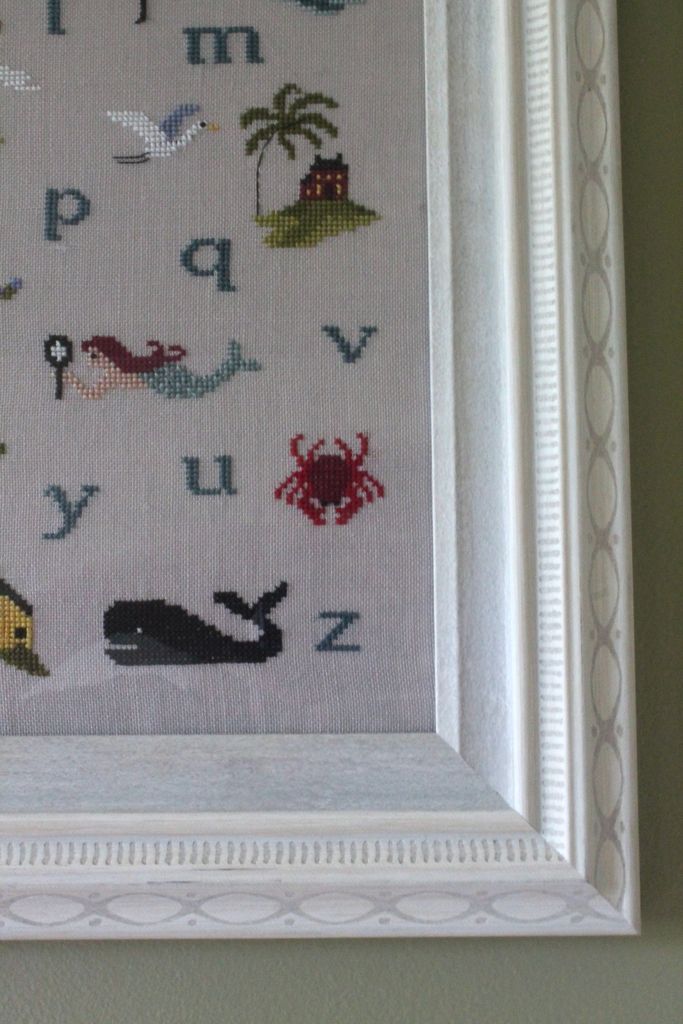 Not long ago she moved to Virginia Beach into a beautiful home on the water. When I saw this design I knew immediately that it would make the perfect birthday gift for her. To my shock and amazement I stitched it up, framed it, and was able to hand it off to her at my DS wedding…which was two weeks prior to her birthday.
Let me share with you another recent finish. I stitched this for my DS/DIL and displayed it on the name card table at their rehearsal dinner on July 10th.
I love the french knots, made with thin ribbon and the beading…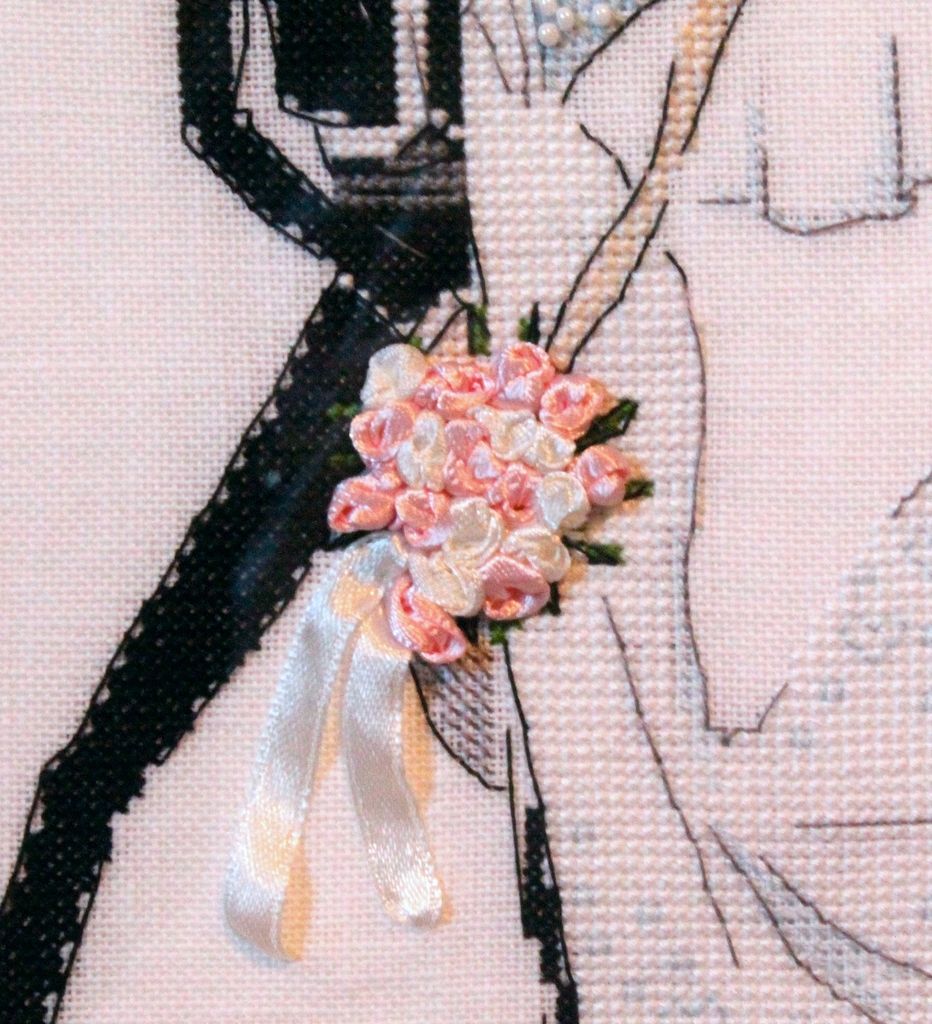 I was a bit preoccupied for a few months before the July wedding. As a result I failed to post a monthly update on the two SAL that I participate in. Fortunately, life has returned to normal and I am happy to be able to post the 2015 Smalls SAL for July. These little Sled Ornaments are such a quick stitch and an even faster finish…
Designer: Foxwood Crossing
These will be added to my stash of gift ornaments that I will be sending fellow stitchers in December.
I am hosting a Halloween Exchange on the HOE blog so if you are interested in signing up you must do so before August 10th when sign ups close.
Thanks for stopping by…
Until next time…