Kreinik Custom Corder
The
Custom Corder by Kreinik
($15.95) is by far one of my very favorite gadgets for cross stitch. This handy tool allows you to create your own cording, in the color(s) and fiber that you prefer. It is fast, easy to use, and produces a professional looking trim in seconds! It can be used with a number of threads including DMC, silk, metallic, rayon, pearl cotton, and fine yarns.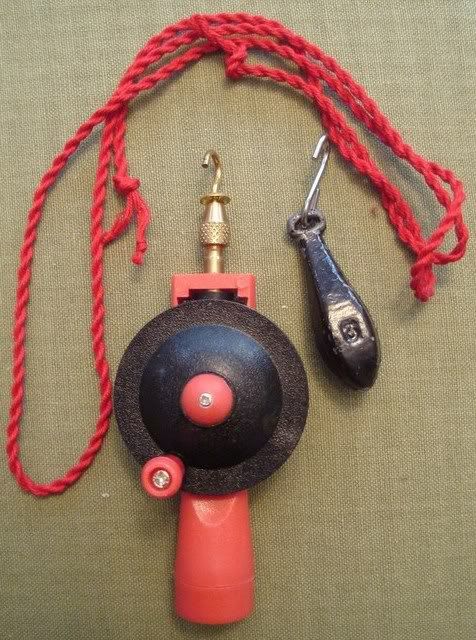 It is best to purchase a weight to use with the corder. I bought mine at a LNS for about $3.00, when I arrived home my son informed me that he could have supplied me with fishing weight. The weight makes for a more uniform twist to your cording.


You can purchase the custom corder from the Kreinik website, some LNS and craft shops, and I have listed additional websites that do carry it.. I included the retail price from each, but this does not include shipping.


Sewing Super Store $8.74
AC Moore $10.49
Craft Town hobby Land USA $13.09
Scrapbook Memories $9.99
Sew and So (in the UK) L ll.99
Tandem Cottage Needlework (in the UK) L 10.99
Amazon $12.49
Marilyn's Online Needlework $11.95
The Sewing Place $14.49
Addicted to Crafts $10.29

Micheal.com gives instructions for making cording without the use of the Custom Corder.

For those that make their own cording I have a helpful tip to share: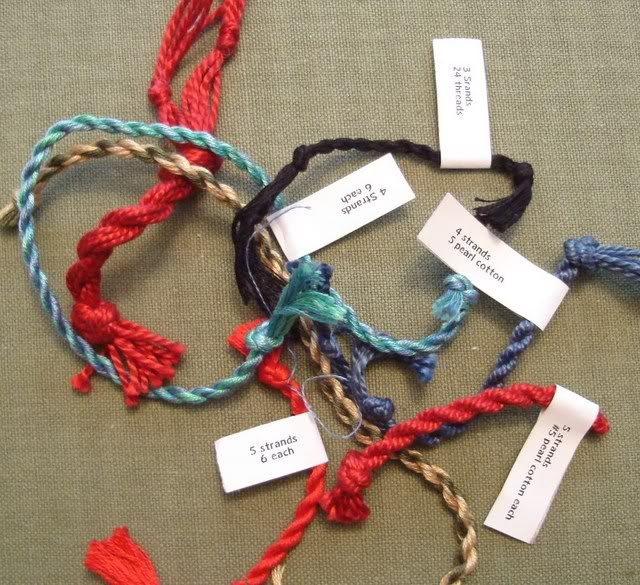 I usually have a small piece of cording left over, rather than discard it I "label" it. I get out my Label Gadget (oh yes, another gadget) and I make a label identifying the fiber used and the number of strands. When I have a project in need of cording, but am not sure of how thick the cording should be, I can use this collection of "samples" to determine what would work best. Having the label on the sample lets me know immediately how many strands I need to use.

I absolutely love gadgets and find that, in most cases, they are time savers! If you have any cross stitch or quilting gadgets that you can't live without please share them in your comments!
There are far more quilting gadget, someday I must share those.

Until next time...