I received a wonderful package from Annette today and I am truly thrilled! Annette selected a design from one of my favorite designers, Blackbird Design. She stitched a portion of the Moonlit Garden design using Weeks Dye Work floss...the colors are perfect! I was also treated to a great Doodles design, "Home Sweet Home" as well as some gorgeous Crescent Colours to get me started on this project! Annette recently joined the Fair and Square group and I was most definitely the lucky one to be partnered with her! Many, many thanks
Annette
for making this such a special exchange. :)
I left my camera in Vermont so I had to use my scanner for "picture posting" ~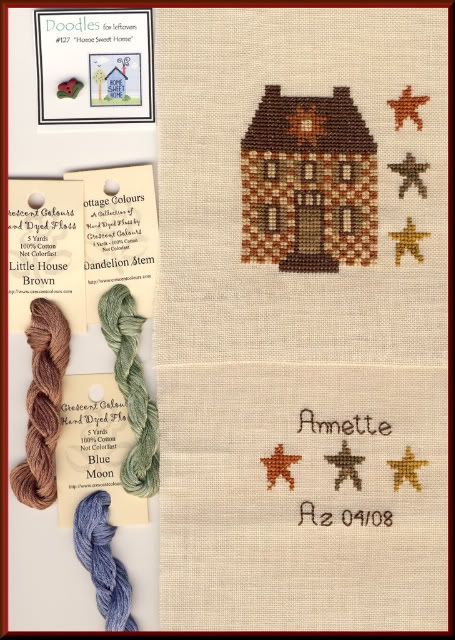 Fair & Square #6 - From Annette W.

Designer: Blackbird Design
Design taken from: Moonlit Garden
Paula
had posted pictures on her blog of her newly acquired stash from
Everything Cross Stitch
. Naturally I had to check out this online store and found myself quickly placing an order. In addition to the sale they have going on right now, I was able to sign up for their online newsletter and get an additional 20% off my order! Don't you just love a sale? Click
here
for the newsletter/20% off. Much to my surprise my stash arrived in record time and here it is: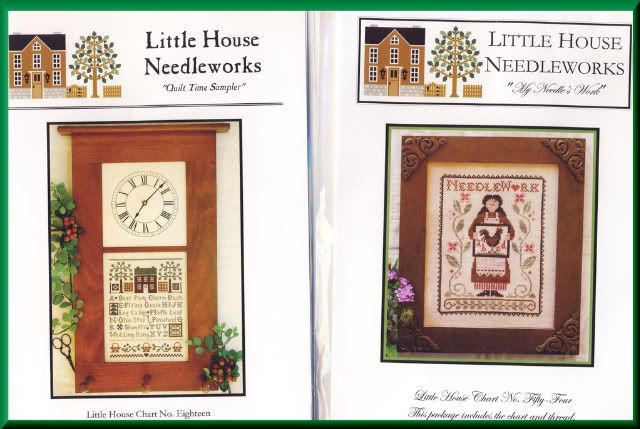 Designer: Little House Needlework

Design on Left: Quilt Time Sampler (Heather, you would love this one :D)

Design on the Right: My Needle's Work w/thread



I absolutely love "My Needle's Work" and almost purchased it at a LNS, but bought some other designs instead. I am glad that I did not purchase it because I got it for about 15.00 (on sale for 17.85 less 20% ~ it retails for 21.00).

I also purchased these designs:


Left: Country Cottage Needleworks, "Home Sweet Home"
Right: Little House Needleworks, "A Stitcher's Prayer"
My last purchase is the chart for this Checkbook Keeper: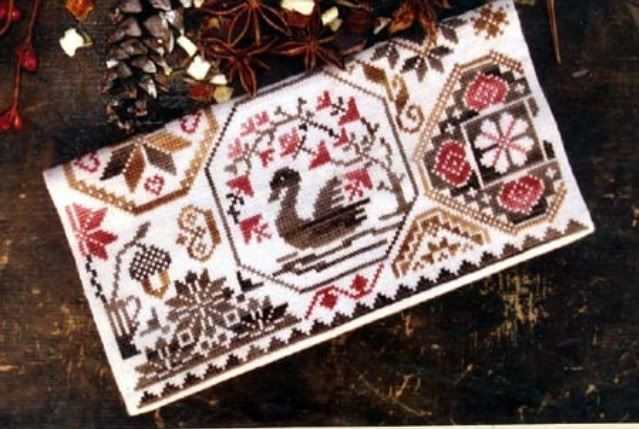 Designer: Primitive Traditions

Quaker Pocket Needfuls: Checkbook Keeper
Thanks Paula, reading your blog made my "stash" grow and my savings shrink! :) The LHN patterns will be quite helpful since Paula sent me an email letting me know of the LHN exchange~ yes, I am now signed up for that one. Really, I am trying not to sign up for too many exchanges but it is SO hard not to.
Thanks so much everyone for your kind words about my "blog remodeling" ~ just a little spring cleaning.
Lastly let me say:
HAPPY BIRTHDAY HEATHER !!! :)
Until next time...