G at Stratton Mountain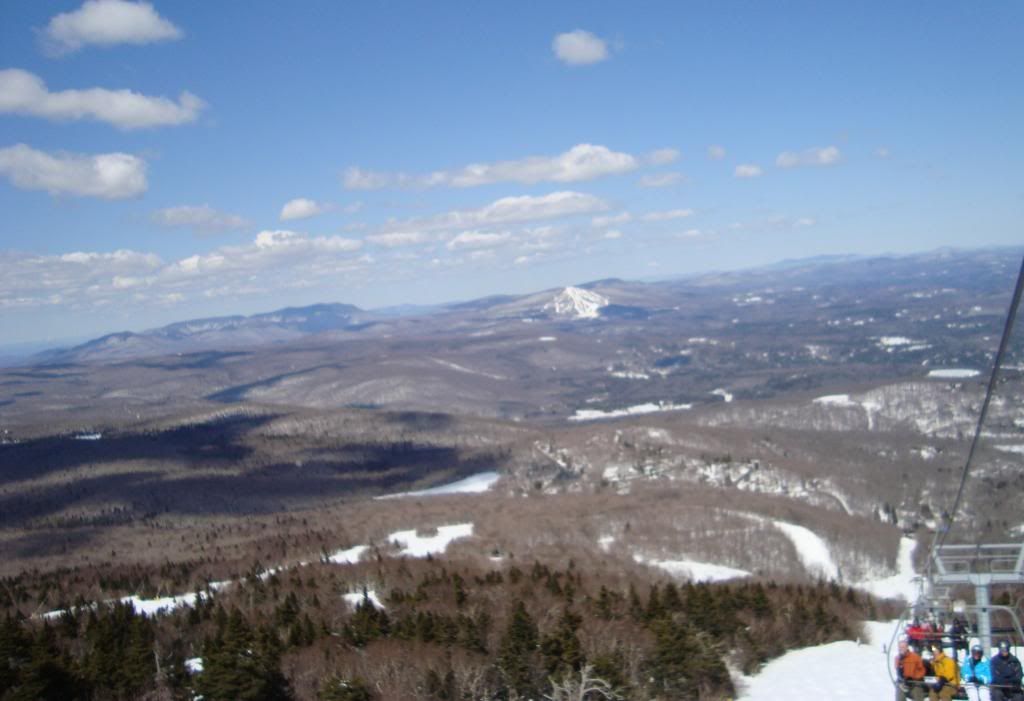 Easter weekend was amazingly beautiful on the mountain. Spring skiing at its finest with warm temperatures, great trails, no real lift lines, and sunshine all day! Our last hurrah of the ski season was the best and I am now ready for all the snow to be gone and the warm temperatures to arrive.
I found a new passion that has been keeping me busy, knitting. However, as much as I enjoy knitting needles and yarn this will never replace my love for cross stitch, but it certainly has cut into my stitching time.
There are two wonderful yarn shops close by that offer classes. I recently took a class on knitting cables. This class interested me because I would like to make an Irish Knit blanket, maybe something like this one:
Our Best Baby Knit Afghans
Leisure Arts #3219
The instructor insists that once you know how to do one cable, you can do them all. Here is my finished class project, a cable knit scarf:
Prior to the cable class I knitted this basket weave infinity scarf for my DS GF:
Now that the sun shines frequently, the snow is melting, and the weather is getting nicer I am less interested in knitting and will be finding my way to my sewing room to work on a college quilt. In March I attended the AQS Quilt Show in Lancaster, PA and was able to purchase all of the material for the quilt. Here is the design that I have selected:
A nasty spring cold has kept me from working on the quilt this weekend. I really was hoping to make some headway since the graduation party is scheduled for June 1st...June will be here before I know it!
I think I will take some DayQuil and rest on the couch. Thanks for stopping by!