I was truly surprised when I opened a package from Carol S. My HOE partner fell ill and was unable to fulfill her exchange obligation; I was fine with that and did not want anyone "angel stitching" a replacement. Dear sweet Carol, who dedicates a great deal of her time keeping the HOE blog active and enjoyable, found it necessary to stitch this beautiful replacement exchange ornament for me:
2014 HOE Christmas Ornament
Designer: Ravenelle
Angel stitched by:
Carol S.
Thank you so much, Carol. This was such a pleasant surprise that quickly put a smile on my face. I shall treasure this ornament forever! You are very thoughtful and such a dear valued friend.
I recovered from my shoulder surgery and immediately put needle to thread in an effort to do a bit of birthday gift stitching. Knowing that Vonna is hoping to have a PS Santa tree I thought I would help her along and stitched up a few ornaments for her birthday. Here is what I sent:
2014 Birthday gift for Vonna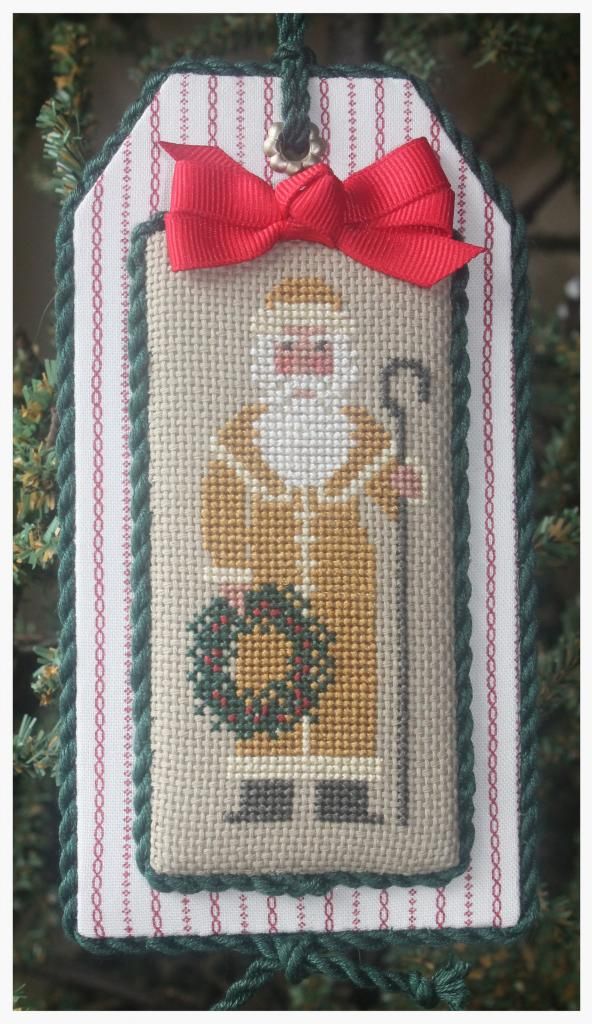 Designer: Prairie Schooler