July is a month filled with birthdays. My dear stitching friend, Carol S. celebrated her birthday this month.
HAPPY BIRTHDAY, CAROL
Carol dedicates so much of her time to running the HOE Blog and organizing some wonderful exchanges. I am lucky, I had the opportunity to meet her while attending the Celebrations of Needlework show in NH in 2012, 2013. A family function kept me from the 2014 show but I look forward to hanging out with her and Margaret again at the 2015 show. Both of these ladies are truly enjoyable to be around.
Well, I wanted to send Carol a little something for her birthday. Here is what I came up with: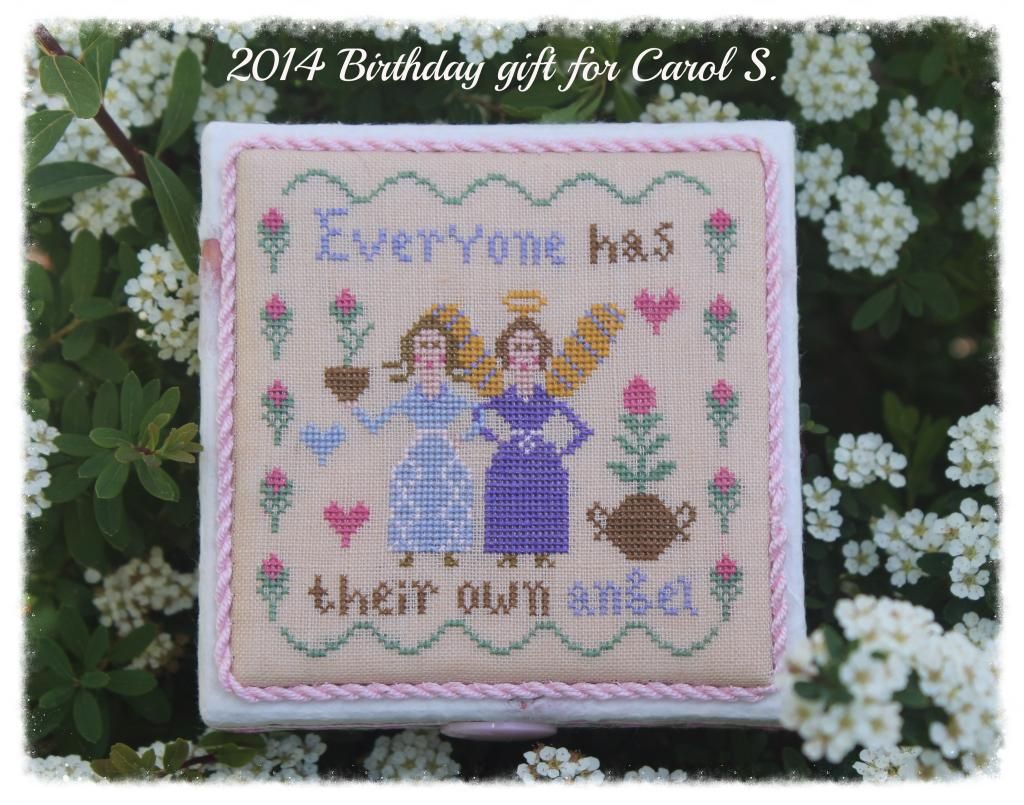 Designer: Midsummer Night Designs
Design: Gentle Thoughts 2
Carol's partner for the April HOE Christmas Ornament was unable to send out an exchange due to a death in the family so I stitched this and sent it along with her birthday surprise: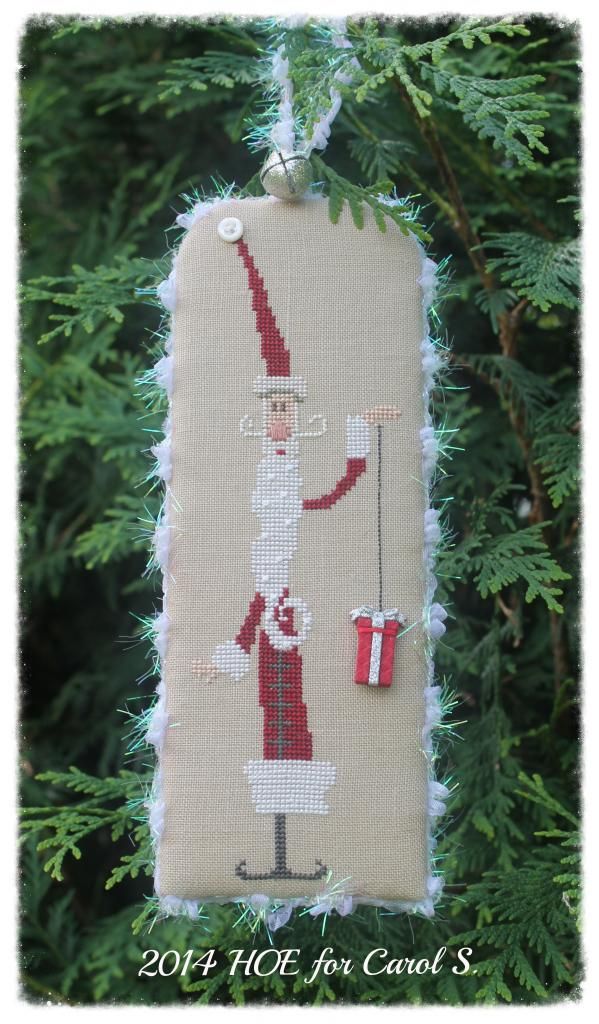 2014 HOE Christmas Ornament (April)
Angel Stitched for: Carol S.
I had a cute piece of Santa fabric for the backside: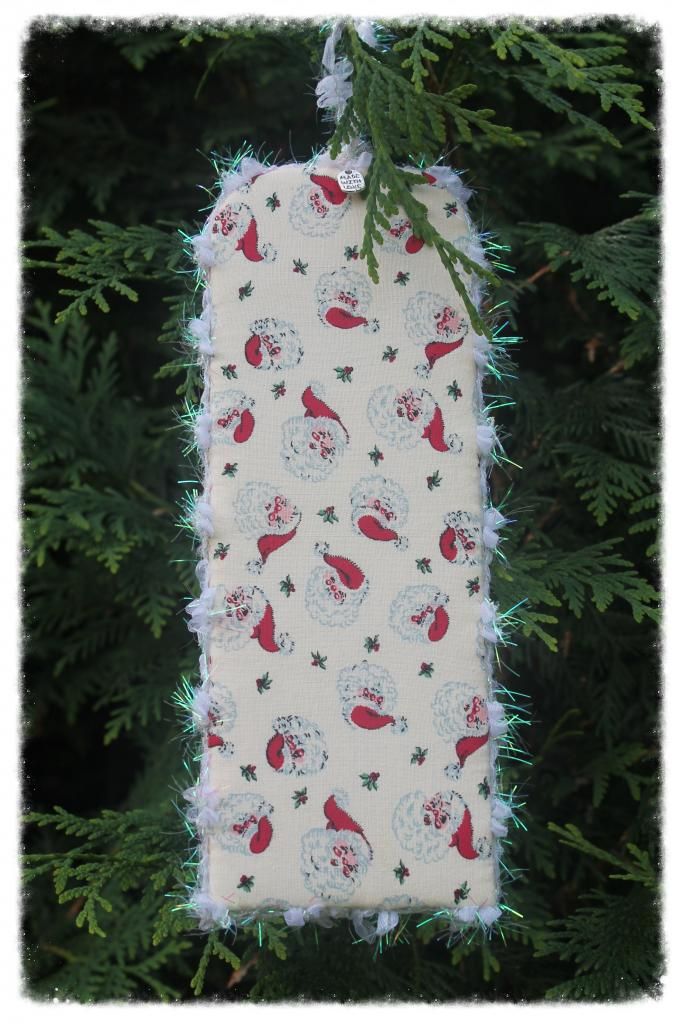 Melissa contacted me to let me know that the HOE Christmas Ornament I sent her arrived. Here is what I sent: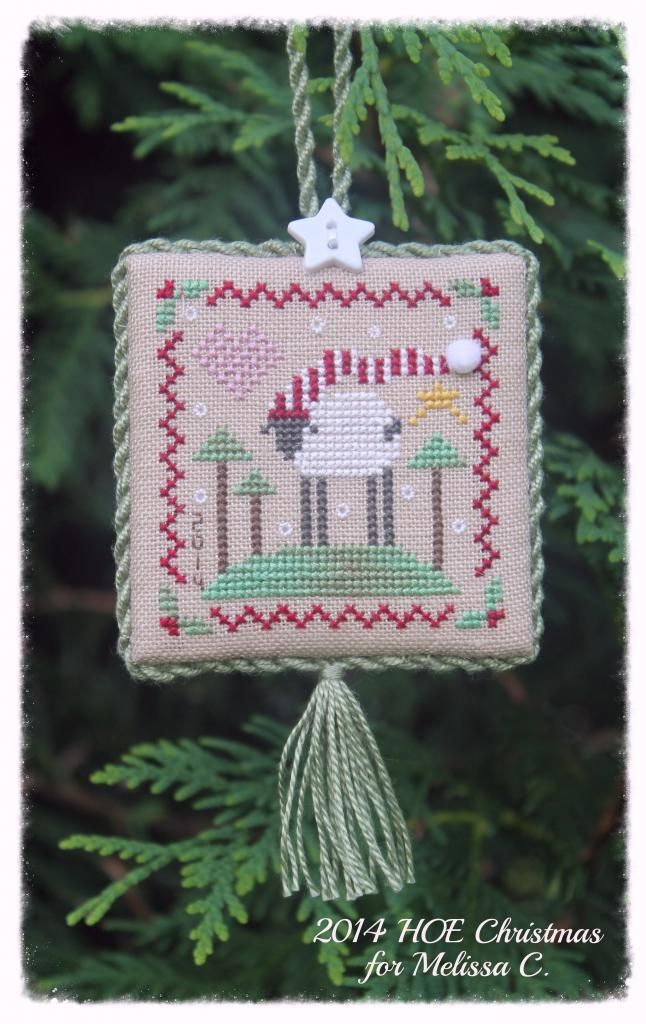 2014 HOE Christmas Ornament
My friend Mary also has a July birthday. Here is what I stitched and sent to her: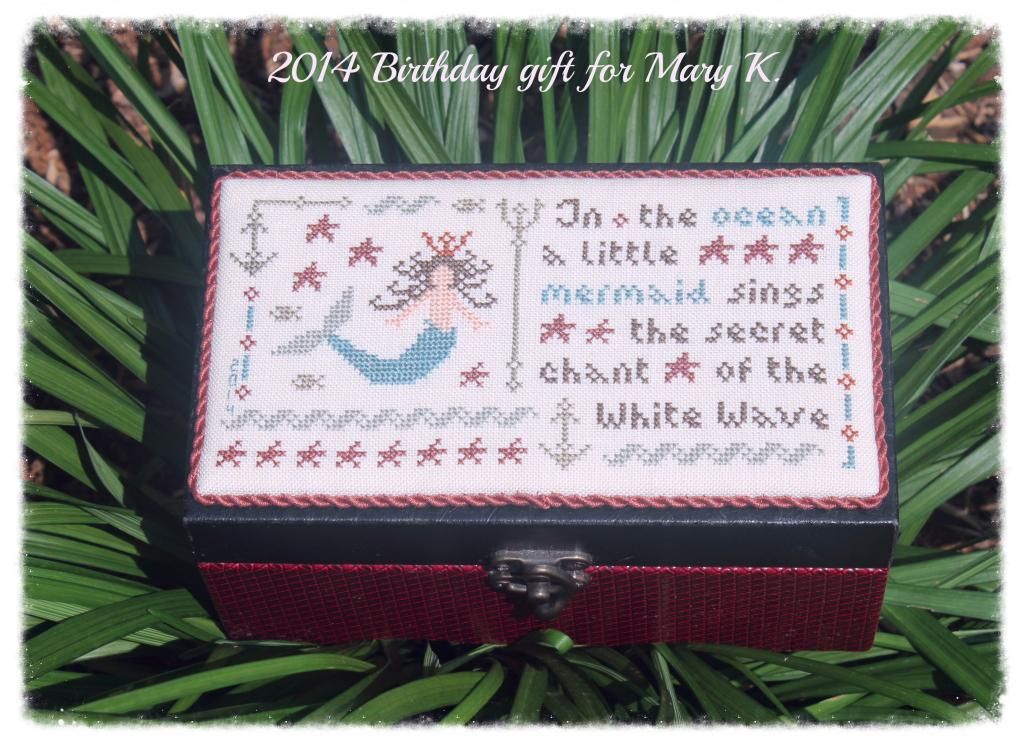 Designer: The Little Stitcher
I can't tell you how much I love designs by The Little Stitcher. I was looking around for a Nautical design to stitch for Mary when I came across this one. When I first saw the image it did not identify the designer but I knew it would be perfect. I had to smile when I saw that it was a Little Stitcher creation and was so happy to be able to purchase it as a PDF and start stitching on it the same day.
Have you seen her latest design?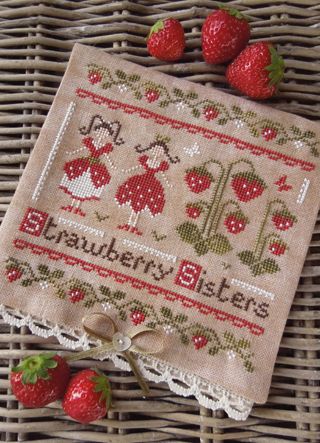 Thanks for stopping by and...
Until Next time ~ remember:
"We turn not older with years but newer every day"
Emily Dickinson