Well, almost...
Walk into any craft store and you will certainly feel like it is Halloween; the Fall decorations fill the shelves.
The weather is changing; there's a chill in the air.
The leaves are beginning to change color.
Candy Corn and Halloween Peeps are calling my name.
I have been busy stitching Halloween ornaments.
Here is the HOE Halloween ornament that I sent to Karen K: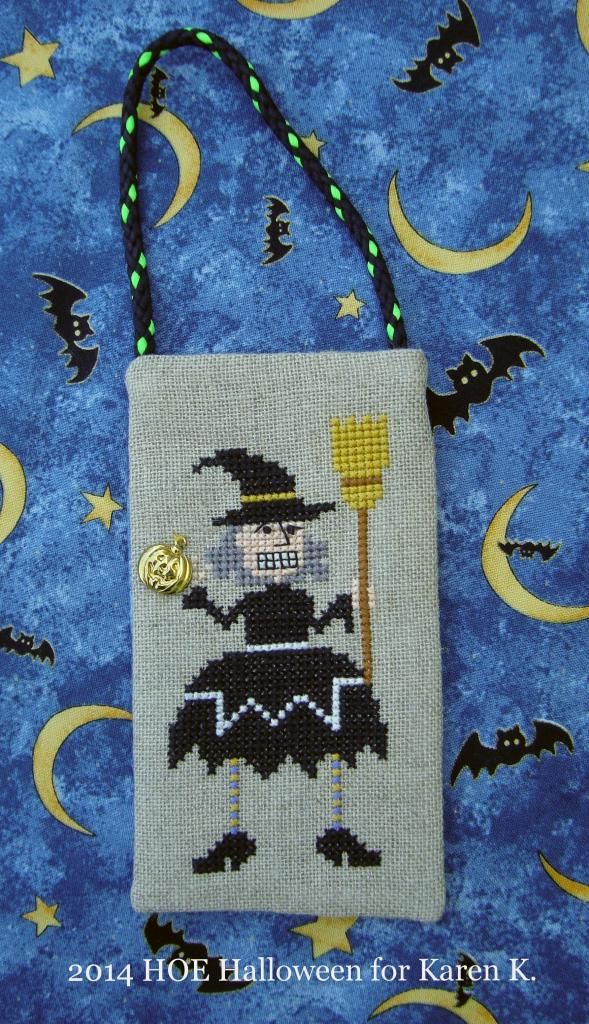 2014 HOE Halloween ~ Round 4
Designer: Trilogy
Design: Witchy Witch Broomhilda
Stitched for: Karen K.
I finished this as a mini treat bag. It opens at the top and is lined with Halloween fabric.
And the ornament that I sent to Kate R:
2014 HOE Halloween Ornament
Designer: Just Nan
Design: Poor Jack
And the ornament I sent to my dear friend, Carol S. ~ because she is the best!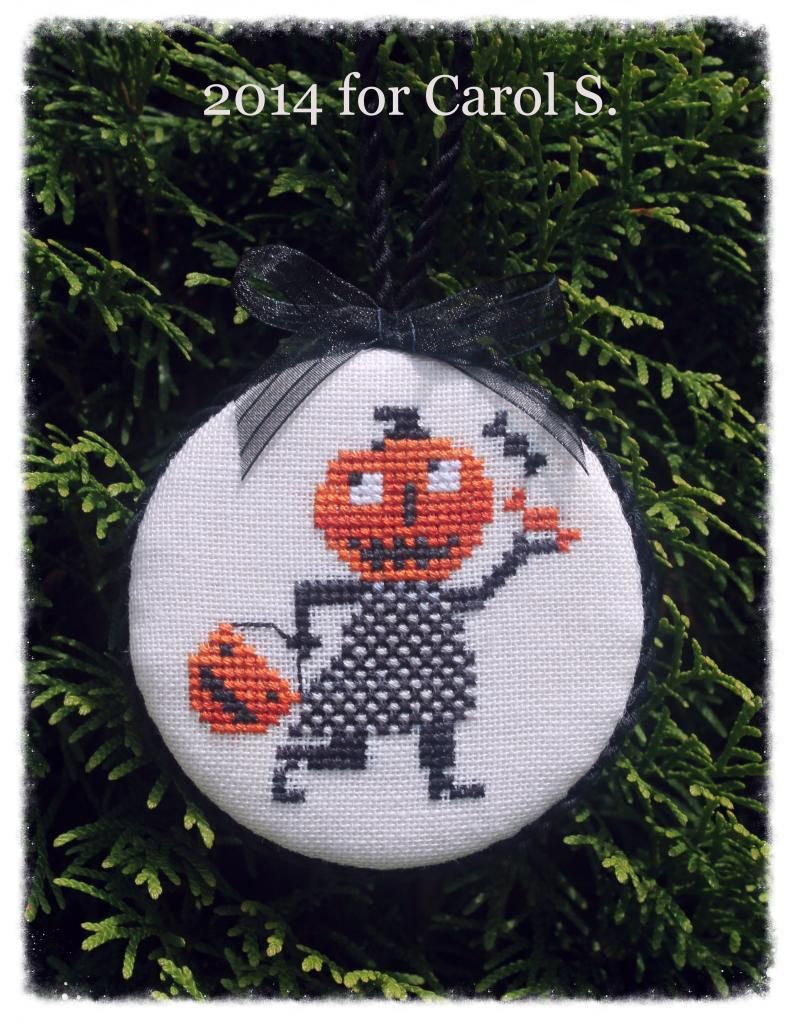 Designer: Prairie Schooler
How cute is this design? I must stitch this again for my Halloween tree.
I received this wonderful HOE Halloween ornament in the mail from Karen K: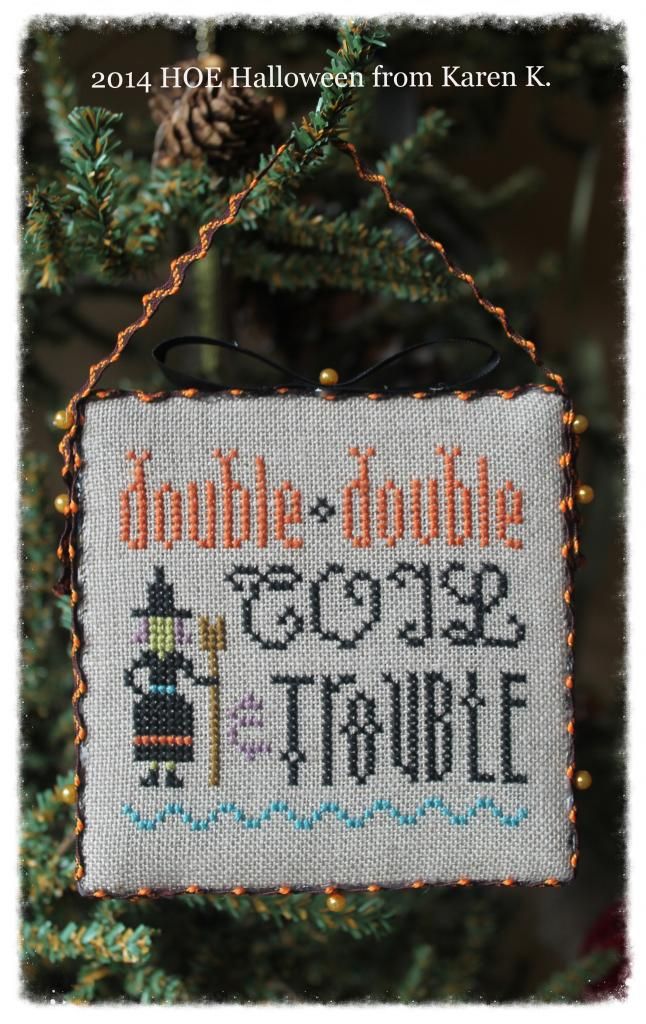 2014 HOE Halloween Ornament
Stitched by: Karen K.
This is such a cute design that is beautifully stitched and finished. I love the ric rac trim. Thank you Karen!!!
I will leave you with a progress picture of the HAED that I am stitching: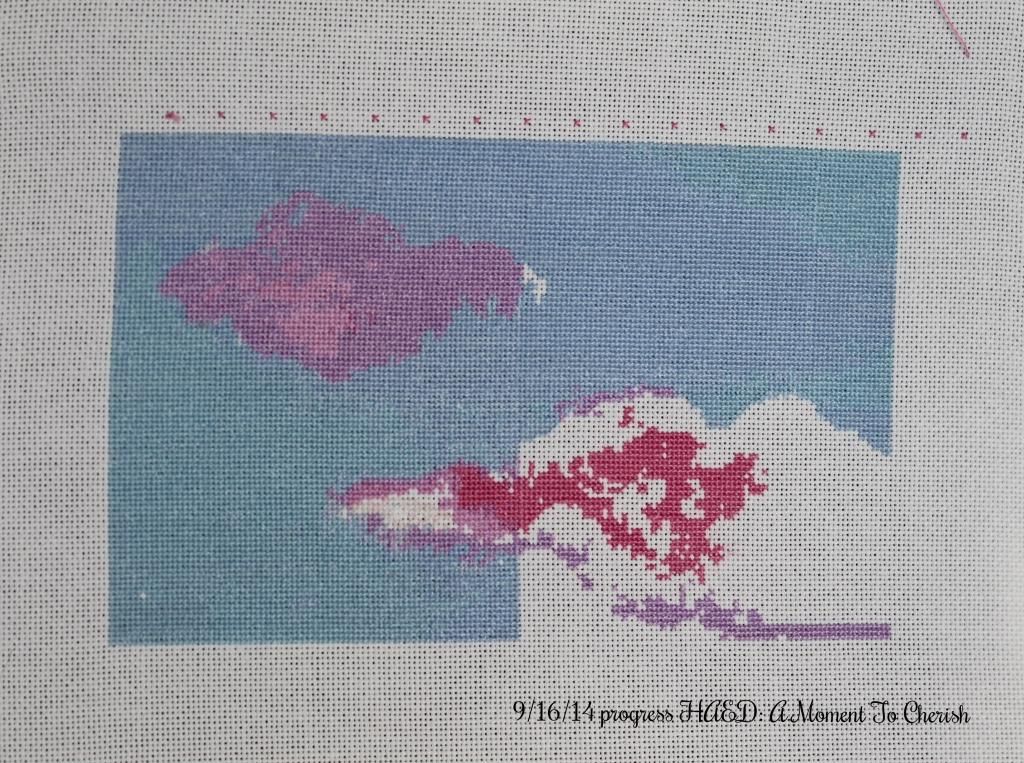 HAED: A Moment To Cherish
Thanks for stopping by...
Until next time
remember:
"Autumn is a second spring when every leaf is a flower"
Albert Camus