First I must share with you the wonderful Halloween Exchange ornament that I received from Amy V-M.
2014 Halloween Ornament Exchange
Designer: Cherrywood Design Studio
Stitched by: Amy V-M
What a cute design and so nicely stitched and finished. I love the purple fabric that Amy stitched this on. This little gem is now hanging on my Halloween Tree, which I am happy to say is looking much nicer with the recent addition of Halloween ornaments. Thank you again, Amy!
Here is the ornament that I sent to Amy: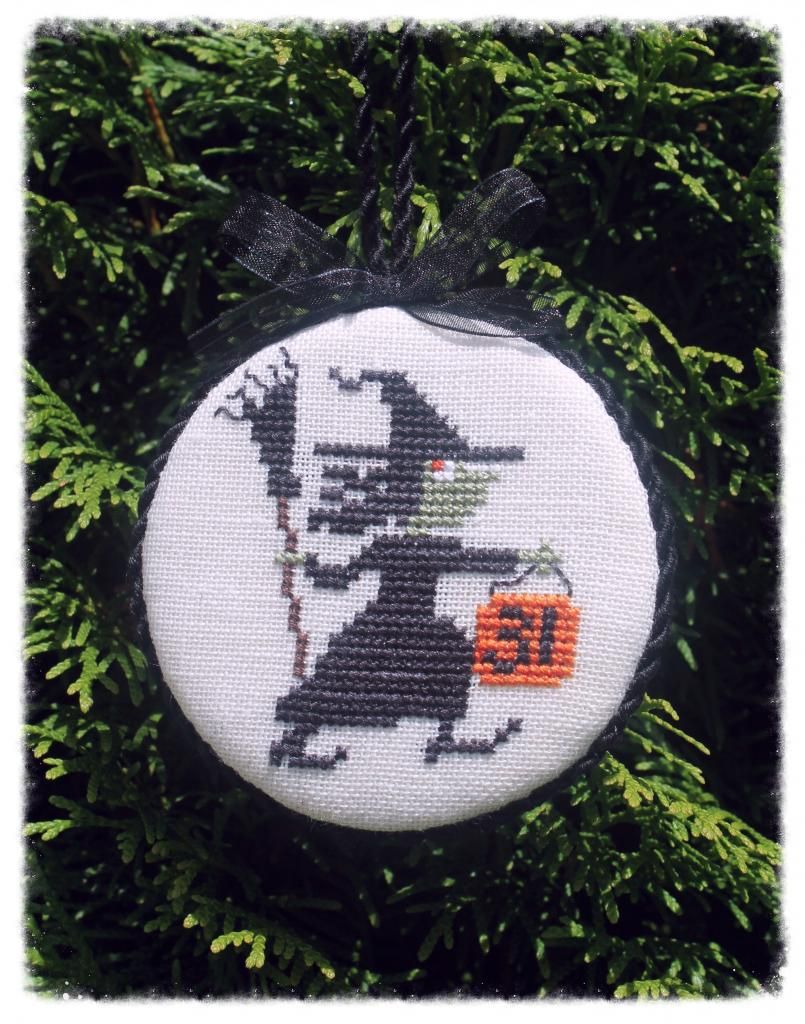 2014 Halloween Ornament Exchange
Designer: Prairie Schooler
Stitched for: Amy V-M
I had a great piece of fabric for the backing:
I spent last week in NYC enjoying the beautiful weather, great restaurants, and many sights. I am fortunate that my DS and his GF live/work in the city and are so nice to let me and little Lily stay with them in their apartment. They recently moved to the upper west side and are just 2 blocks from central park. Lily likes this because there are trees and GRASS!
There was a nice exhibit at the American Folk Art Museum titled, Ralph Fasanella: Lest We Forget.
"Ralph Fasanella (1914-1997) was a self-taught painter who created large colorful and intricate paintings of working-class culture and American politics from 1945 until his death in 1997."
He began painting in 1940 but much of his work went unnoticed until October 30, 1972 when he appeared on the cover of New York Magazine. Alongside his picture was the headline:
"This man pumps gas in the Bronx for a living. He may also be the best primitive painter since Grandma Moses."
I found his life story fascinating and his artwork captivating. Each one filled with vibrant colors and amazing detail. The exhibit runs through December 1st so if you are in the city and you enjoy Folk Art, I would encourage you to check this out.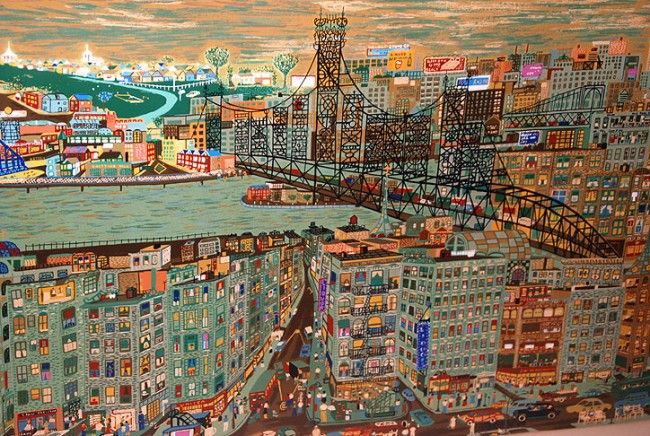 Bridges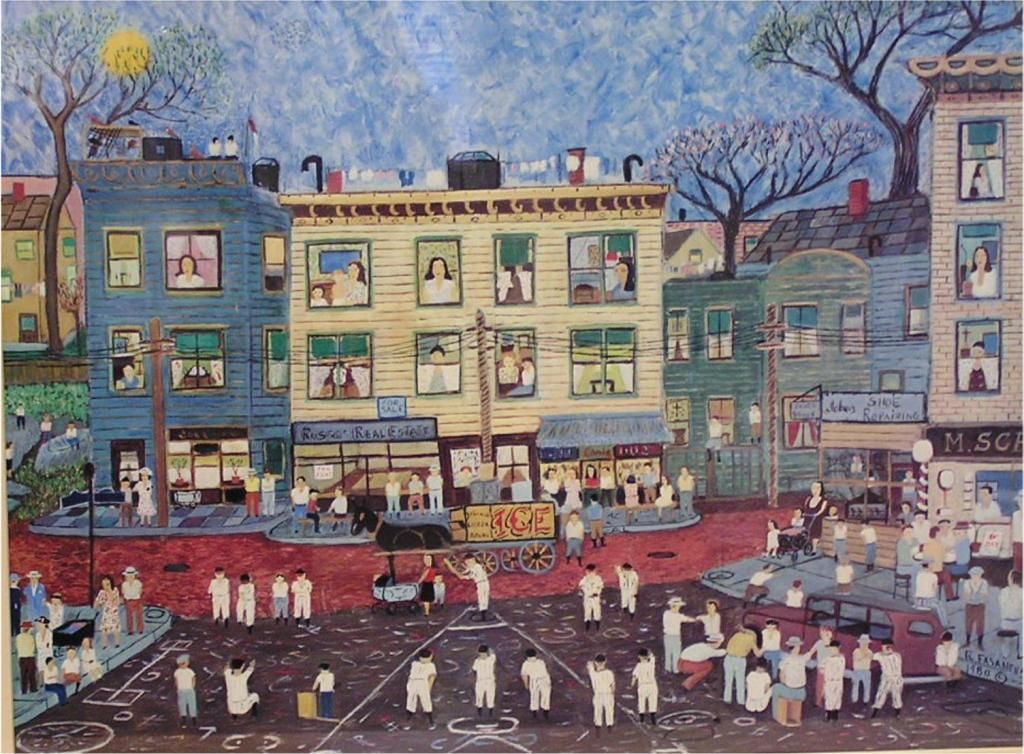 Old Neighborhood
Stickball
"I didn't paint my paintings to hang in some rich guys living room"
Naturally, I spent time in the garment district where I managed to add to my stash of trim and to scoop up a bunch of charms.
During my visit to the city I dined at some nice restaurants ~ all were delicious.
If you find yourself in the upper west side I would highly recommend a trip to Levain's Bakery on 74th street. The cookies are AMAZINGLY DELICIOUS. My DS/GF new apartment is a mere 3 blocks from this little shop.
My DS and I went to the National 911 Memorial Museum which was quite an overwhelming experience. I shall save that for another post.
Thanks for stopping by and...
Until next time ~ remember:
"Man cannot discover new oceans unless he has the courage to lose sight of the shore."