Thanks to those who participated in the HOE Halloween Ornament Exchanges my Halloween Tree has improved. So many wonderful ornaments are now nicely displayed...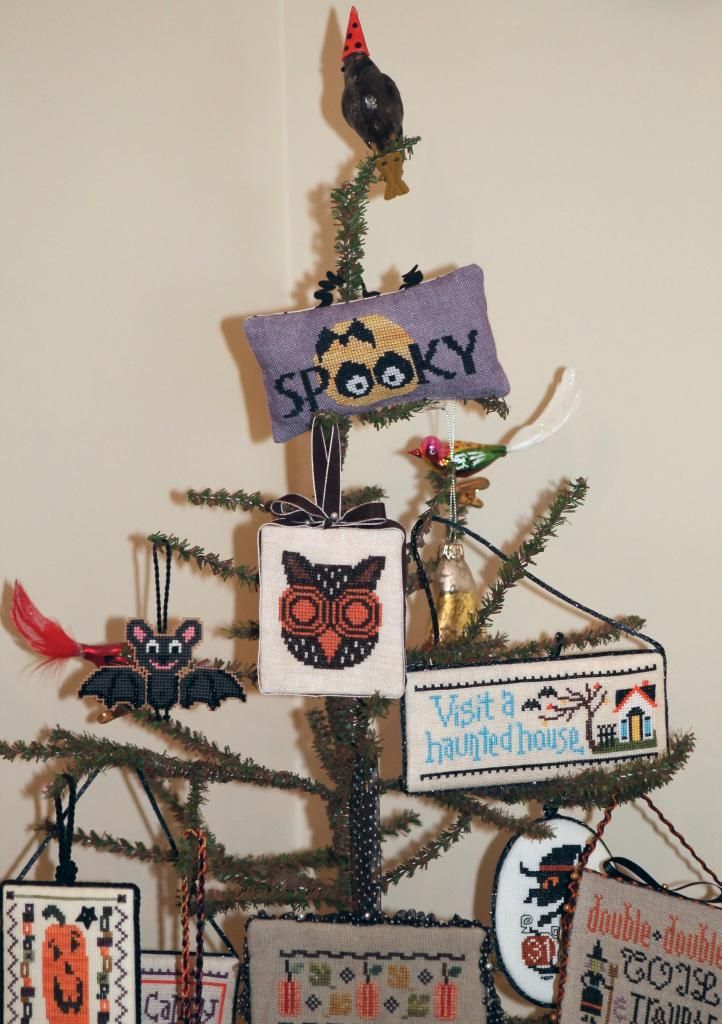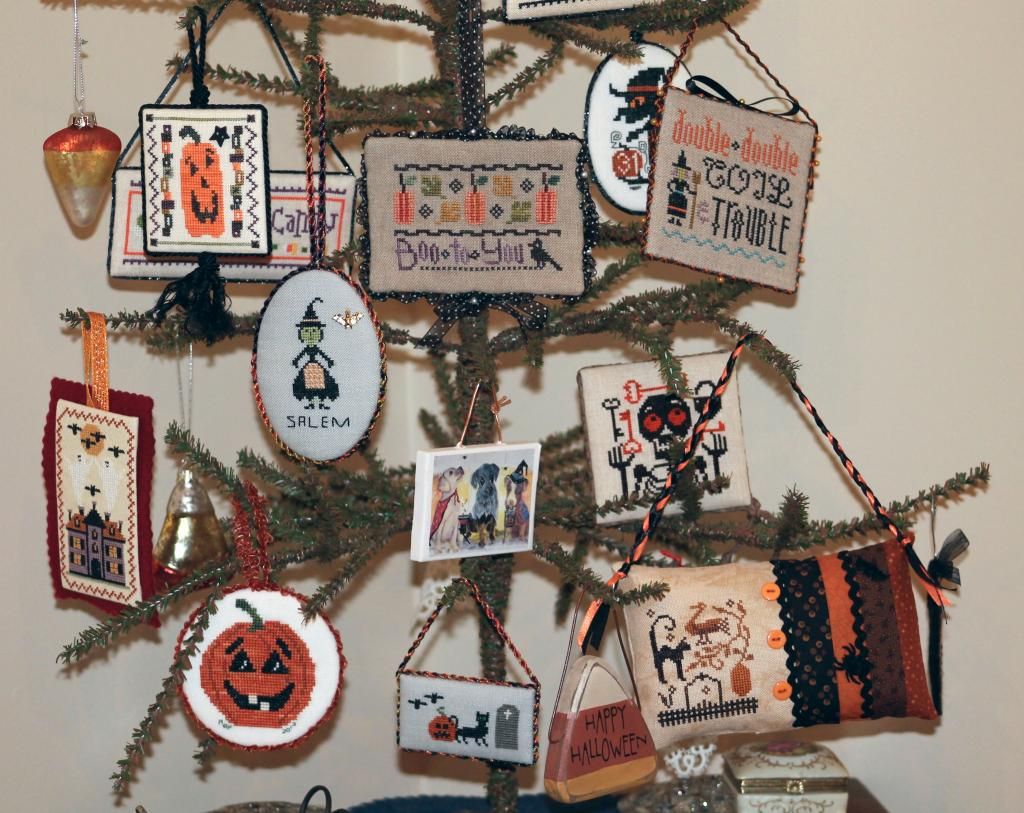 I keep this small tree up all year so that I can enjoy a little bit of Halloween everyday. Thanks to each one of you who stitched for me in one of the Halloween exchanges ~ you helped to make my tree look amazing.
I get to add this beauty to the tree...

Lily sent me this wonderful HOE Halloween Exchange ornament. What a great design and so beautifully stitched and finished. I love the colored wire hair and tiny little button at the tip of the witch hat...too cute! Thank you again, Lily.
Keeping in the theme of "witchy" I recently finished this design: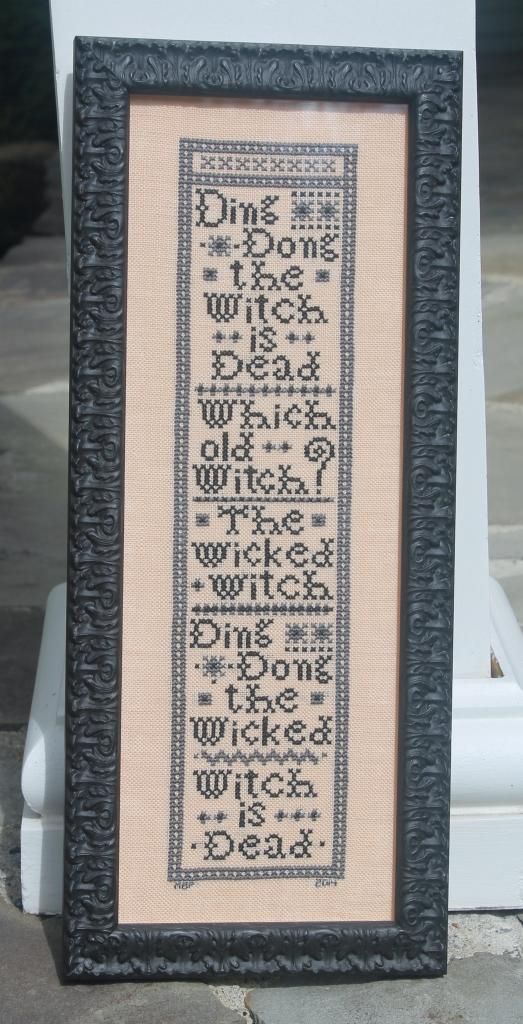 Designer: La D Da
I found the perfect frame. It looks a bit spooky.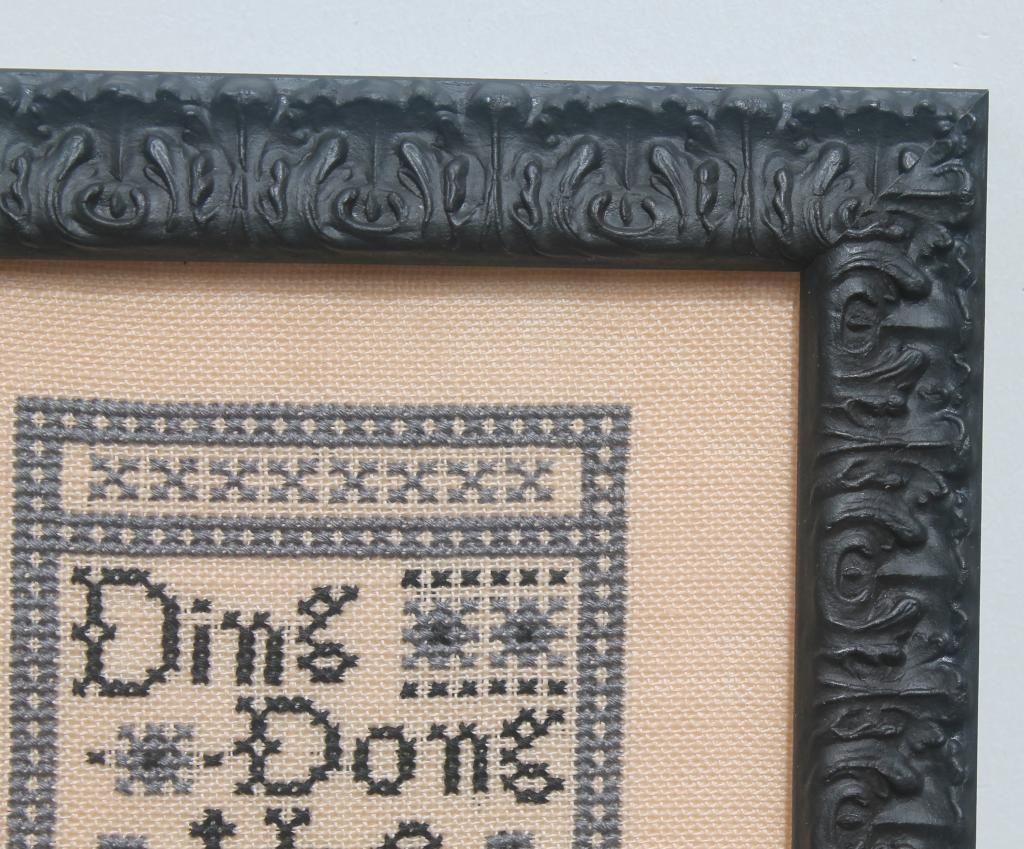 My DS asked if I could make a fall table runner for his GF so I stitched this: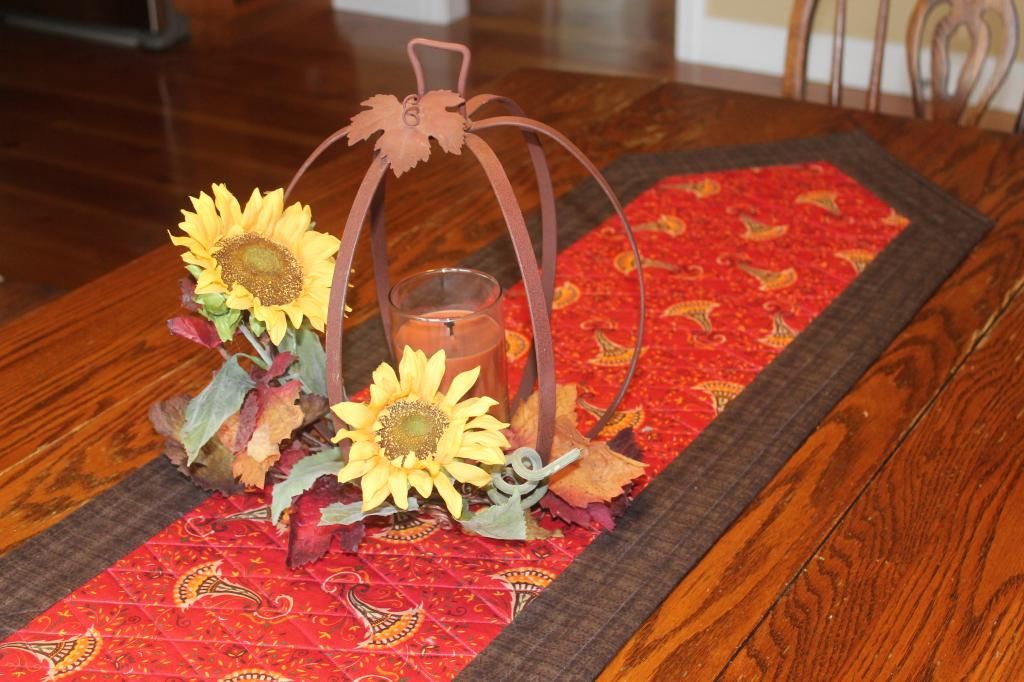 He did not give me much notice so I decided to make a simple quilted table runner using two pieces of fabric. The center is from Moda's Fall Harvest line. I like it because it looks like cornucopias.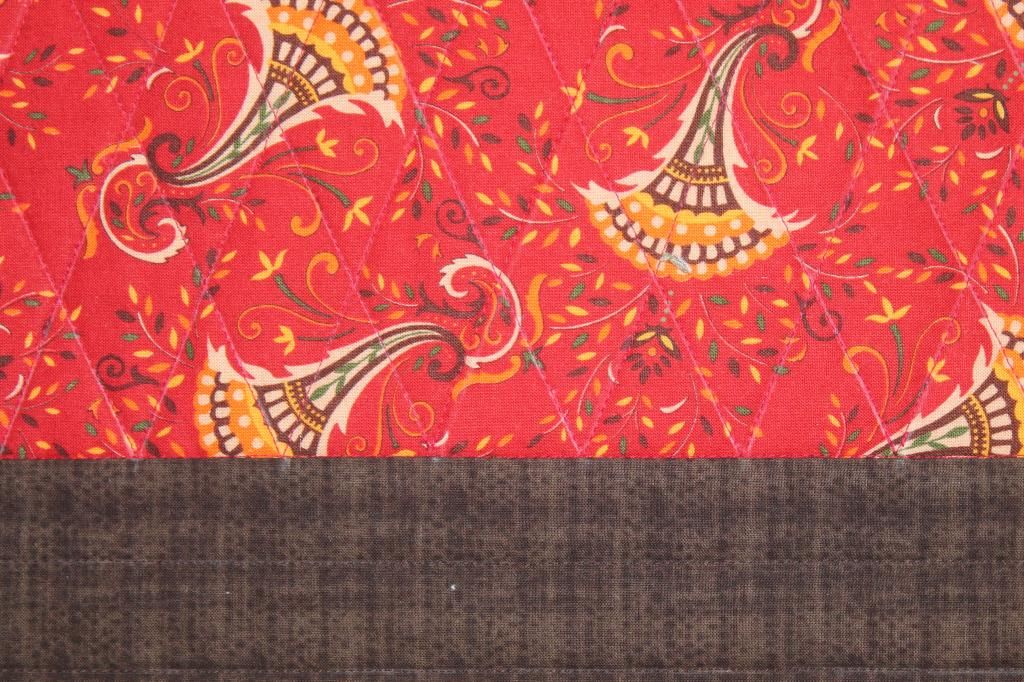 This is my favorite time of year. I love all things fall ~ the colors, the climate, the food. One of my favorite vegetables is butternut squash and I have been cooking quite a bit of it. This is what's cooking at my house: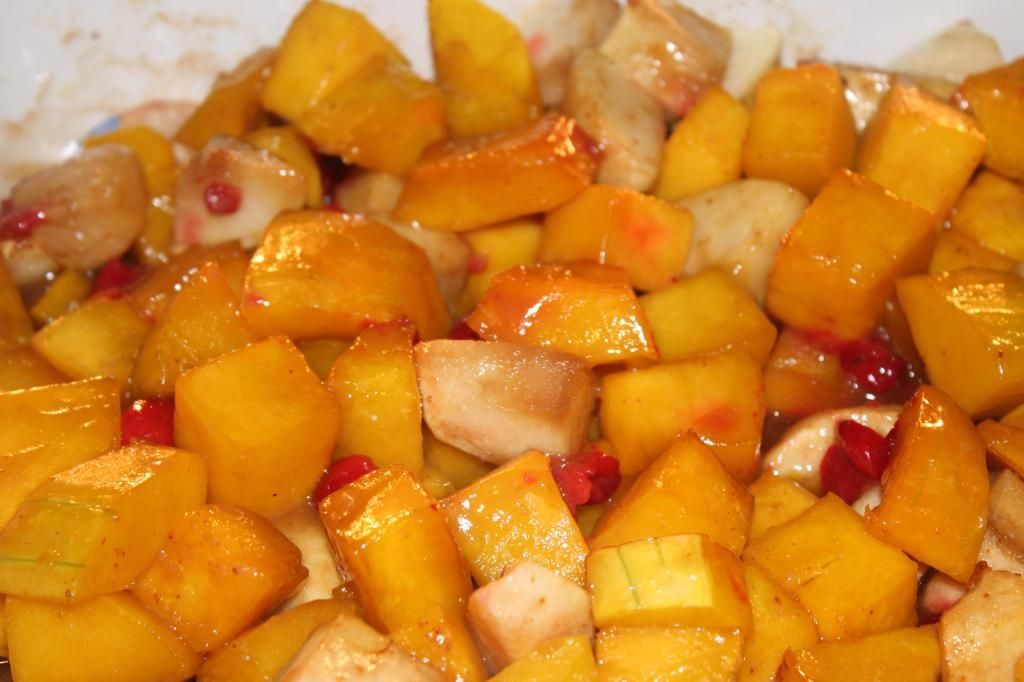 Such a super easy, delicious side dish!
Butternut Squash Apple Cranberry Bake
1 Large Butternut Squash, peeled and cut into 1" pieces
2 Large cooking apples, peeled and cut into 1/2" thick slices
1/2 Cup fresh or frozen cranberries
1/2 Cup brown sugar
1/4 Cup butter
1 Tbsp flour
1 tsp salt
1/2 tsp mace or nutmeg
Preheat oven 350 degrees. Slice and peel squash and apples. Place squash in ungreased 7 x 11" baking dish. Place apples on top and then add cranberries. Mix flour, salt, brown sugar, mace or nutmeg, and sprinkle on top. Dot with butter. Bake 50-60 minutes until tender.
Yield: 8 Servings
And here is what's hanging around at my house: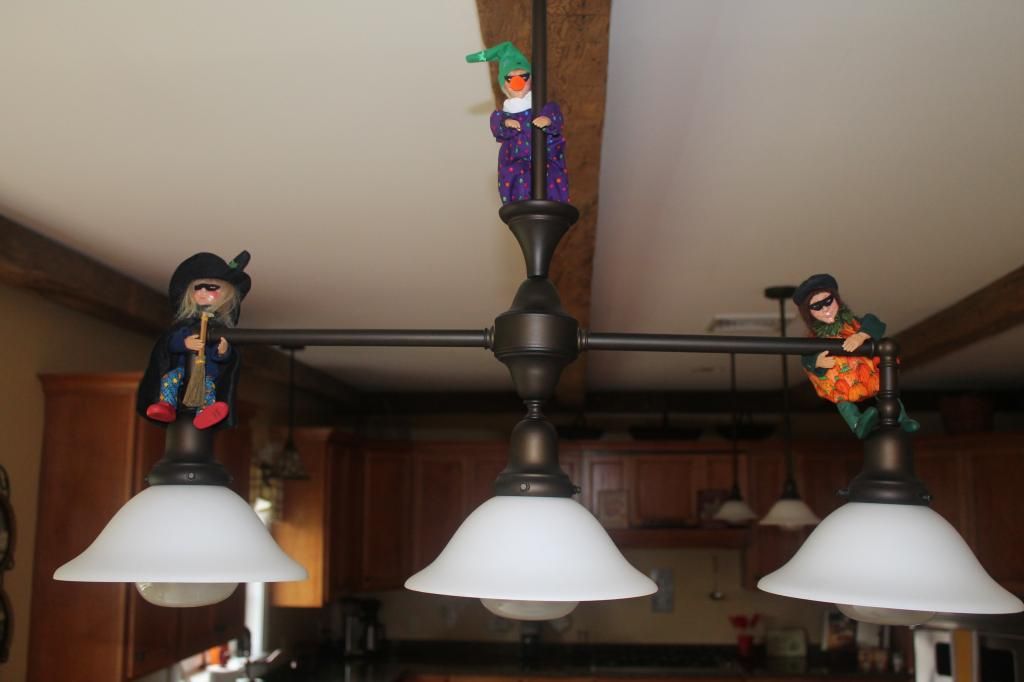 Thanks for stopping by and
Until next time remember...
"Winter is an etching, spring a watercolor, summer an oil painting,
and autumn a mosaic of them all."
Stanley Horowitz