It's spring, STOP SNOWING!!!
This is crazy…April 23rd and the snow is falling.
On a happier note ~ I completed Lantern Lane. I snapped a quick pic before heading out to get this framed.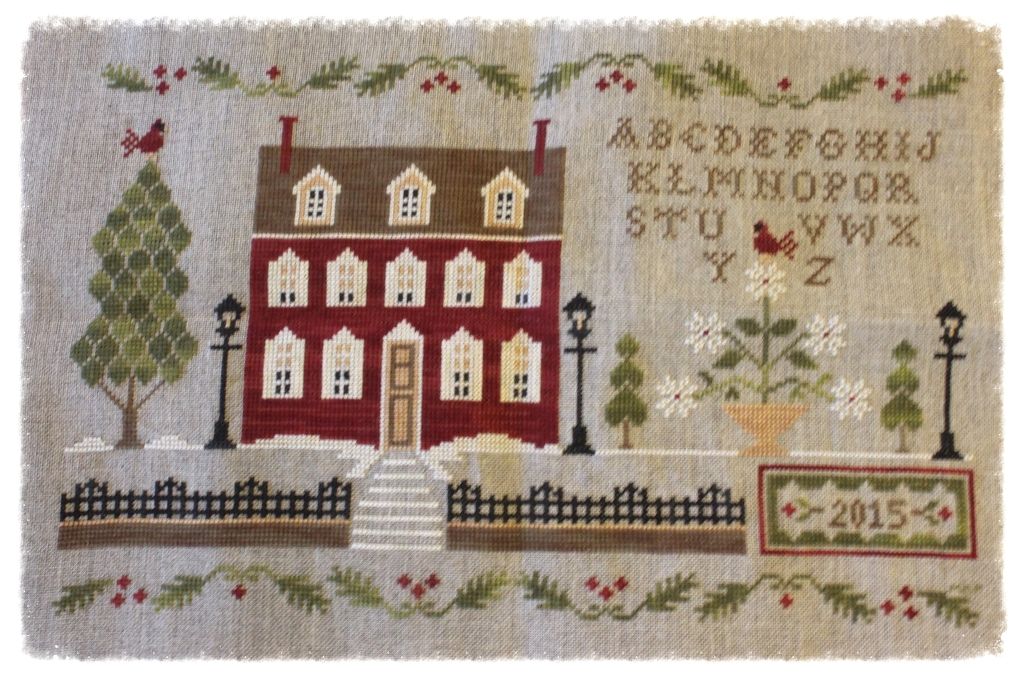 Designer: Little House Needleworks
Design: Lantern Lane
Fabric: 30ct Natural Linen over two
Floss: WDW & CCW
This was a birthday gift from my dear friend, Vonna (thanks again! :-D). She sent the pattern, fabric, and threads so all I needed to do was stitch it. I really love this design and look forward to hanging it in my home.
I plan to attend Celebration if Needlework in Nashua, NH next week and am hoping to get into a class that I signed up for last minute. A highlight of the trip will be time spent with Carol and Margaret! It's always nice to get together with these ladies at the show.
Thanks for stopping by
Until next time…