A quick post to show the completion of April's 2015 Small SAL…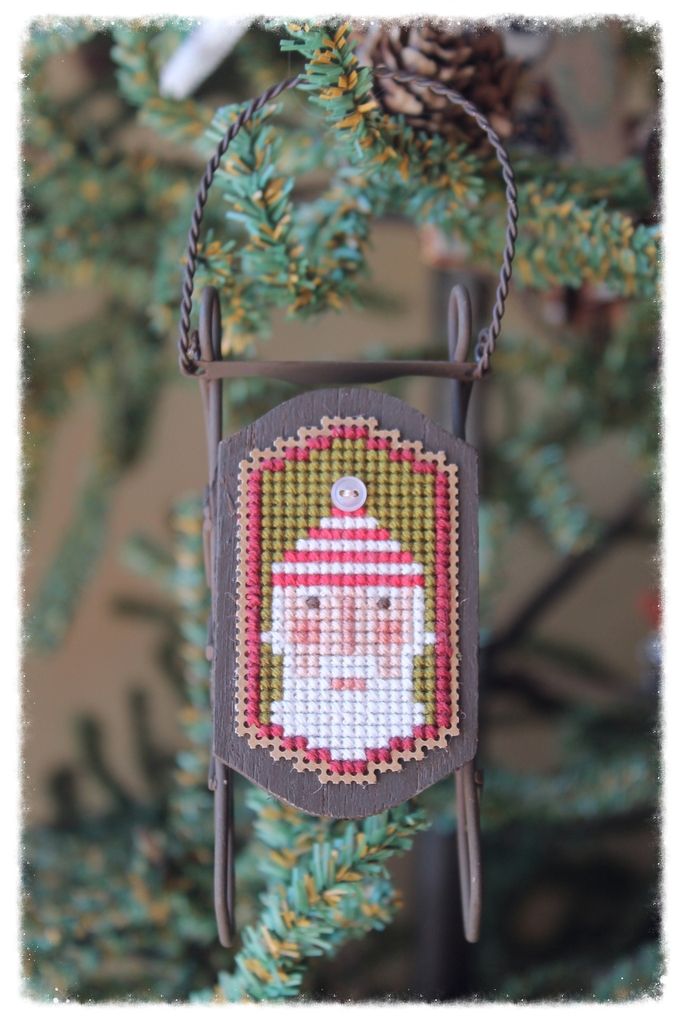 Designer: Lizzie Kate
After stitching and finishing 15 of these sled designs for a friend in SC, I decided that I needed to stitch a few for myself. These are such a fast stitch (on perforated paper) and can be quickly mounted on the sled. They are truly adorable ornaments!
A thoughtful, sweet friend in Georgia sent us a box of these delicious pecans and taffy from Dickey Farms…
I especially liked the chocolate covered pecans. Look how large each one is…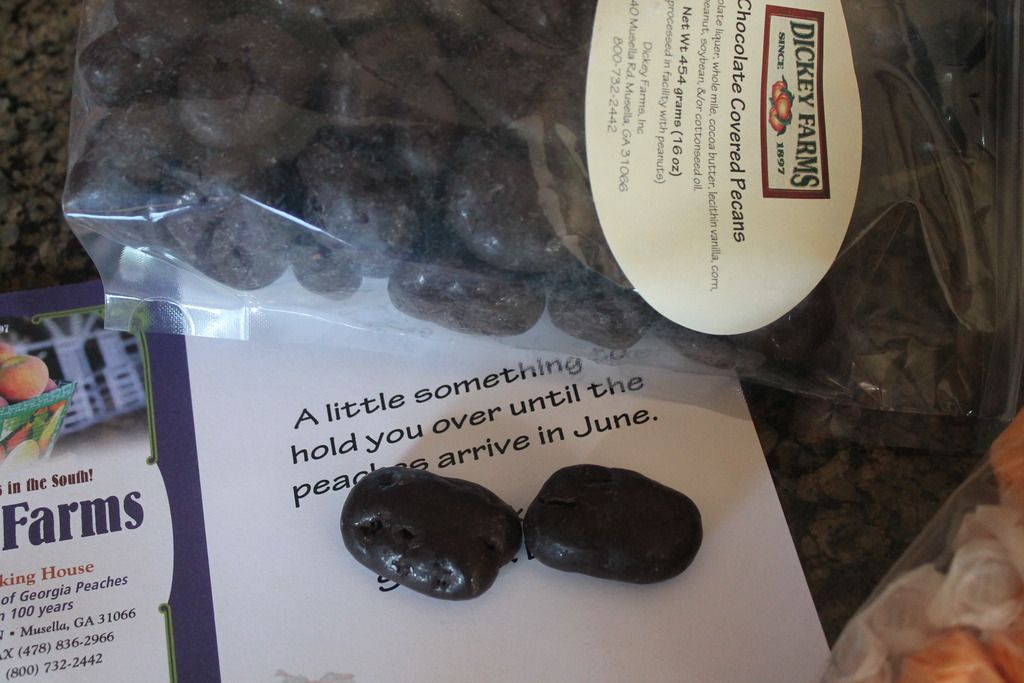 It did not take me long to finish off that bag. Ugh, no will power. The peach taffy is delicious as well.
I can't wait to receive the Georgia peaches in June!!!
Late last week I received notification that I did get into the Travel With Meagan class at Celebration of Needlework in Nashua, NH on Friday~ Yahoo!
With warmer temperatures and more sunny days the weather seems to be improving. It's doubtful that we will experience any additional spring snow.
Thank you for stopping by…