I completed LHN Lantern Lane and it is currently being framed. My next Gifted Gorgeousness (May) project is one that was given to me as a gift from a non-blogging friend. We were shopping at a LNS and I was admiring Grace and Virtue Sampler. To my surprise she purchased it for me. I had done a small finishing project for her and this was her way of saying thank you. Here is my progress thus far…
A few weeks ago I attended Celebration of Needlework in Nashua, NH. The highlight of the trip was time spent with fellow bloggers, Carol and Margaret. Unfortunately, the class that I was excited about attending turned out to be a disappointment. The instructor was a very nice woman however, I was not impressed with her teaching abilities. I do love the class project and managed to complete about 80% of if. Once complete I will post pictures.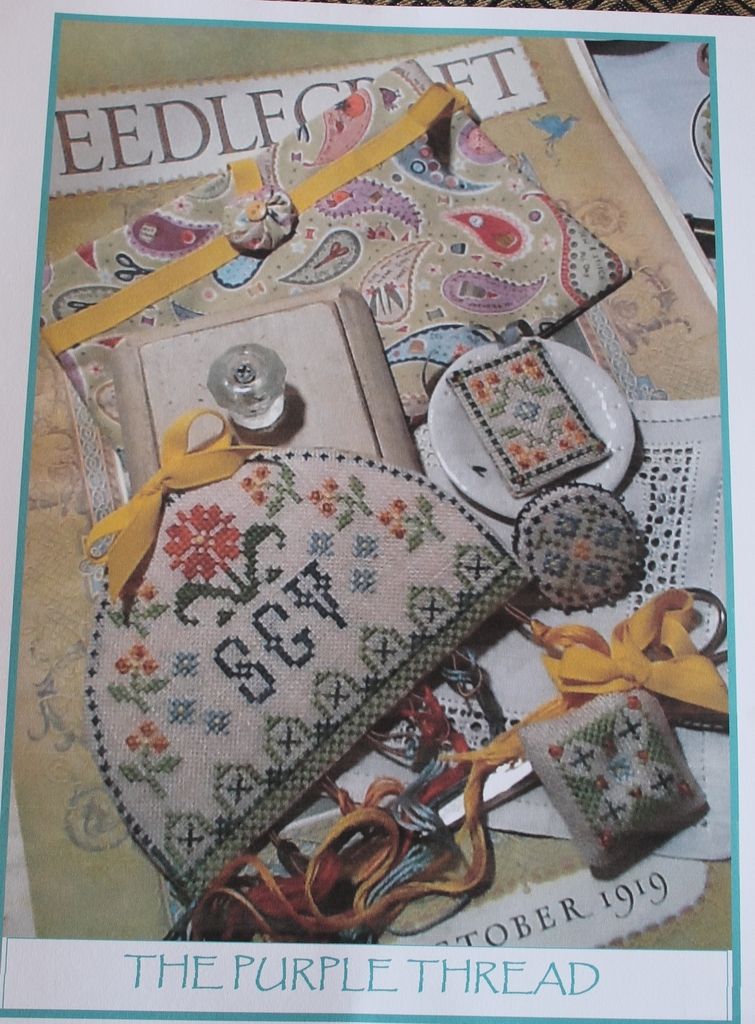 Designer: The Purple Thread
Design: Travels with Meagan
While shopping in the Vendor Mall I managed add to my stash with these treasures…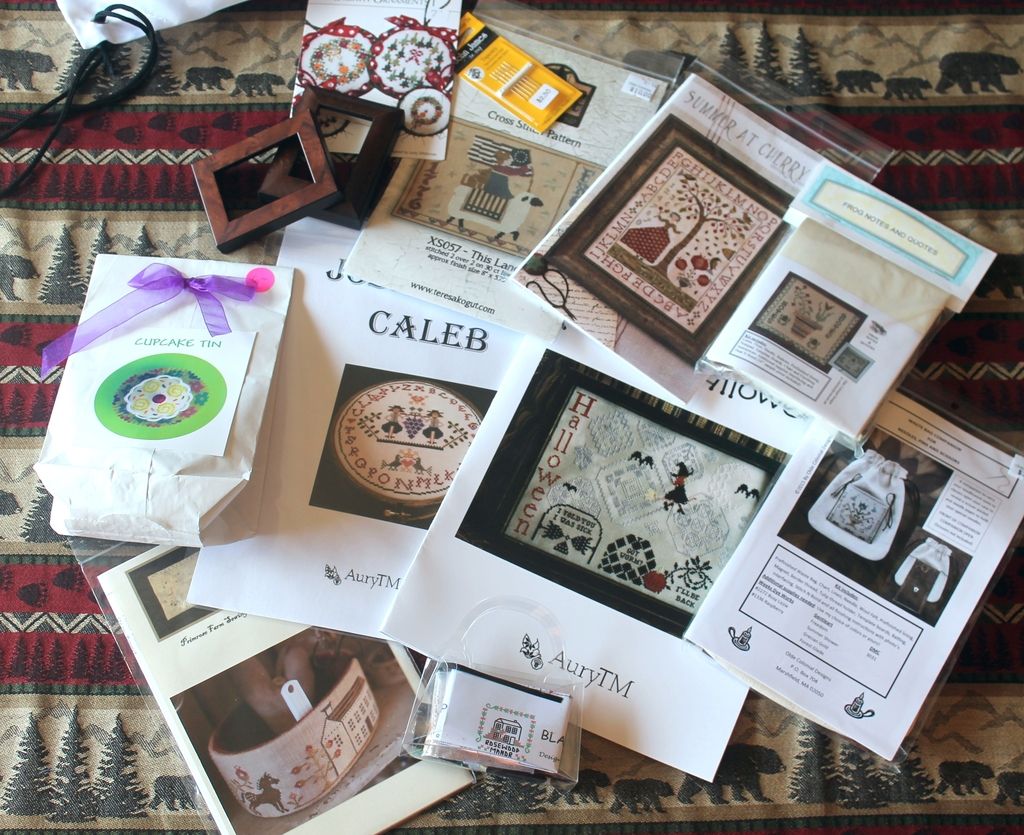 The longarm quilter phoned to let me know that my quilt was ready and I am happy to say that I picked it up, put the binding on, and have it ready to bring to the Graduation party at the end of this month.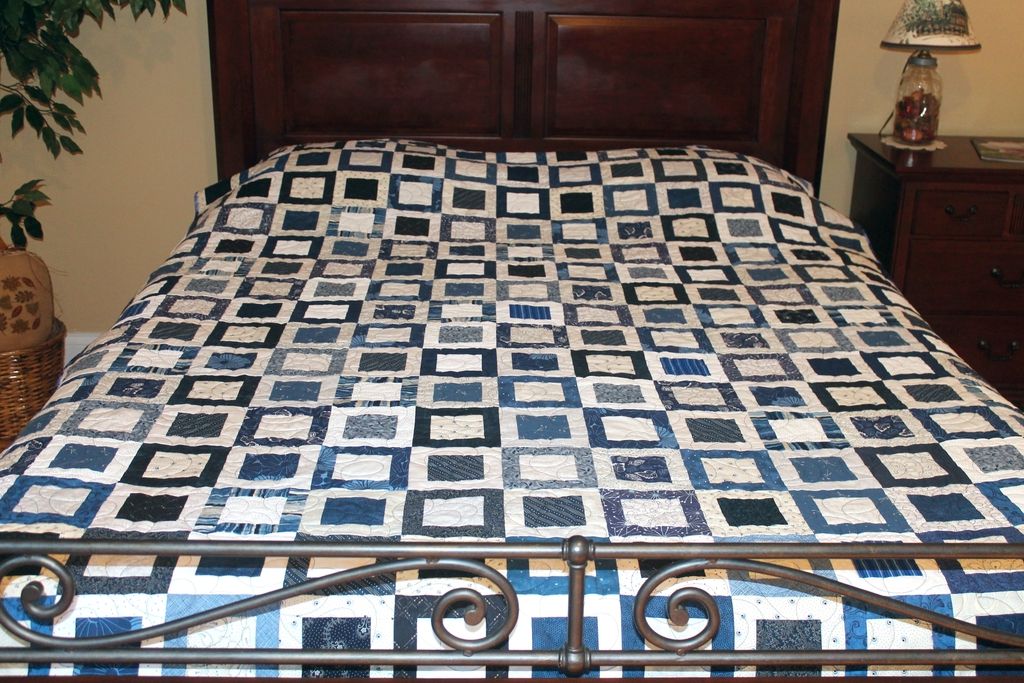 Graduation Quilt for Ryan
The weather here has been so nice (finally). I found time to plant my garden and am anxious for the plants to grow so I can begin using them in my cooking. This year I planted Basil, Rosemary, Lemon Balm, Chocolate Mint, Cherry Red Tomatoes, Yellow Tomatoes, and a Sunflower plant. To my surprise the Lavender which I planted last year has come to life and is flourishing!
Thank you for stopping by…