Prior to seeing this plant bloom I thought for certain that this was a weed. Had I not called upon Melissa, who is quite the gardener, I would have yanked the "weedy" looking thing from the garden. Melissa took a look at the picture I sent and told me that it was indeed a flowering plant and not a weed. She was right, it bloomed! This year it is even larger and more beautiful. I don't remember planting this, nor do I remember the name. Who knows what this is?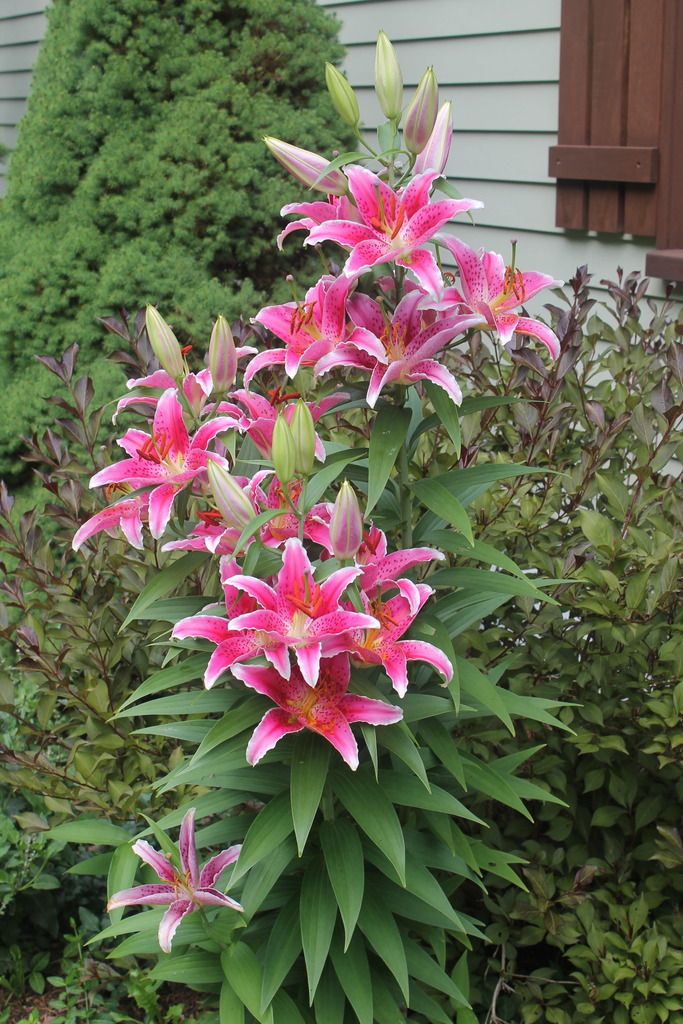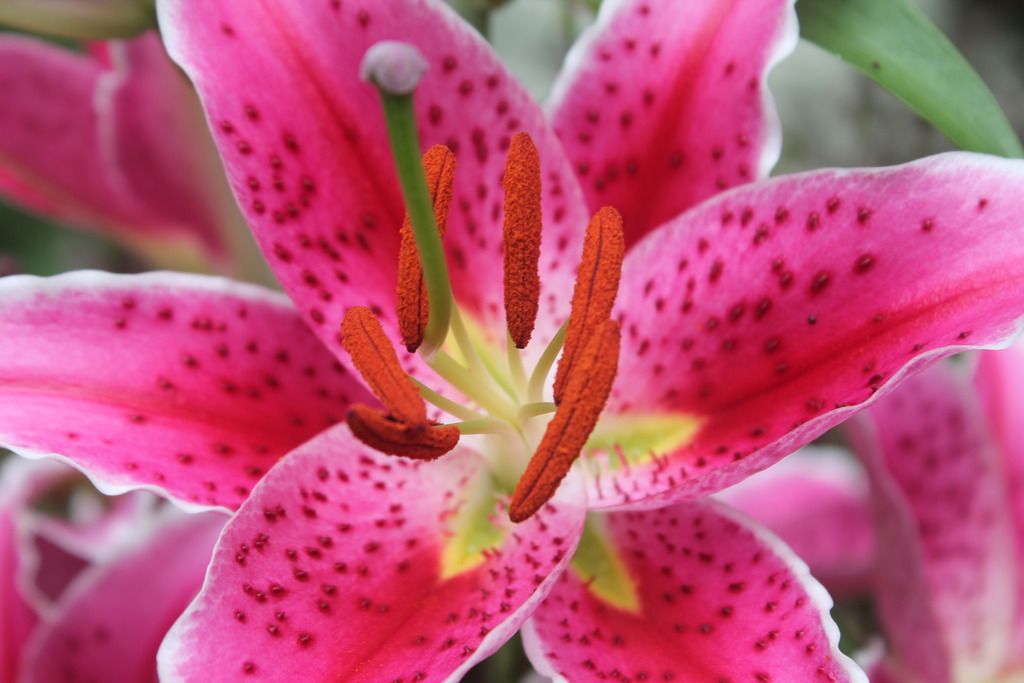 Thank you again, Melissa. I cannot look at it without thinking of you.
Each year I plant a small herb garden, which grows quite well. Last year I tried to grow a sunflower but had no luck. I see sunflowers everywhere, masses of them dotting the landscape. They are not difficult to grow…for other people. Now if I were trying to grow one from seed maybe I could understand, but I am not. This year I planted the sunflower in a different location within my small garden and…

Voila ~ IT GREW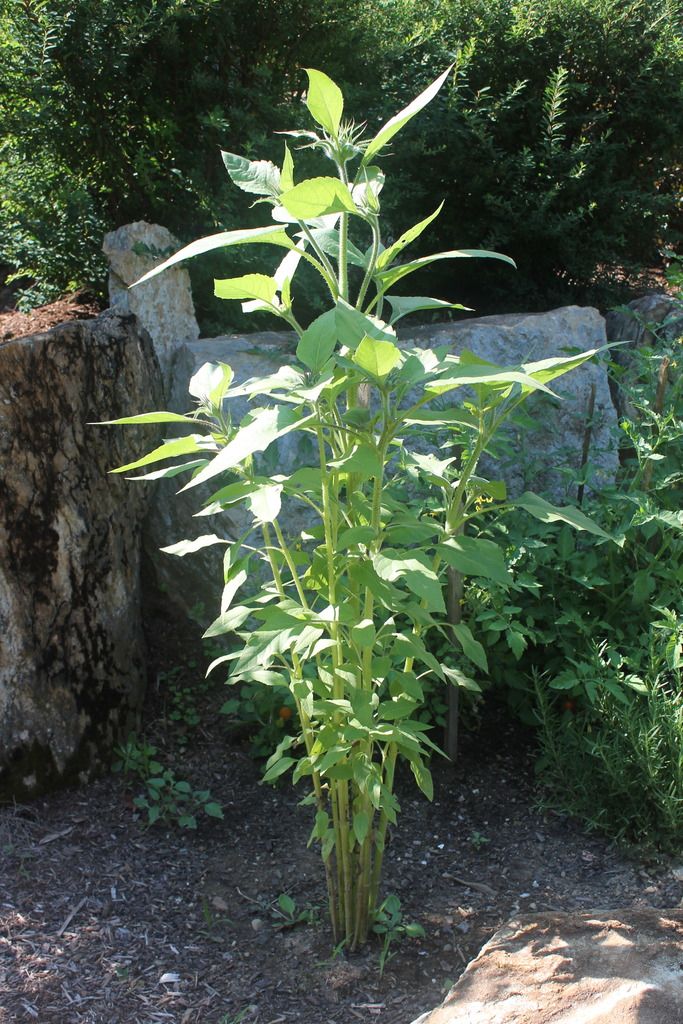 First this little bud…
Which transformed into this…

And has continued to blossom into this…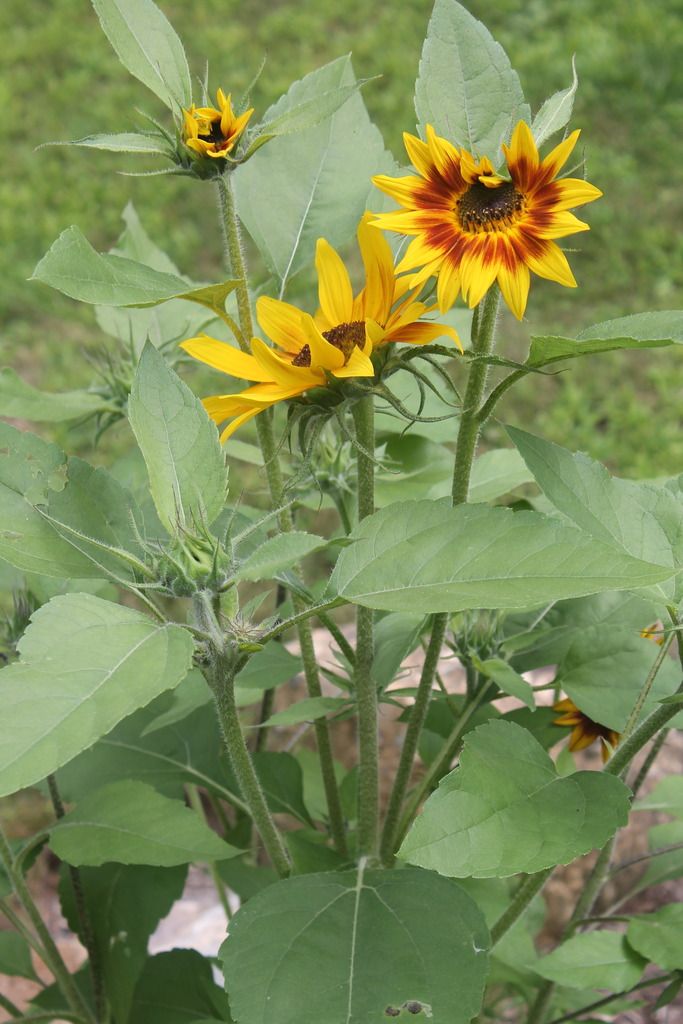 Ohhh, so very tall ~ and finally a…
SUCCESSFUL SUNFLOWER!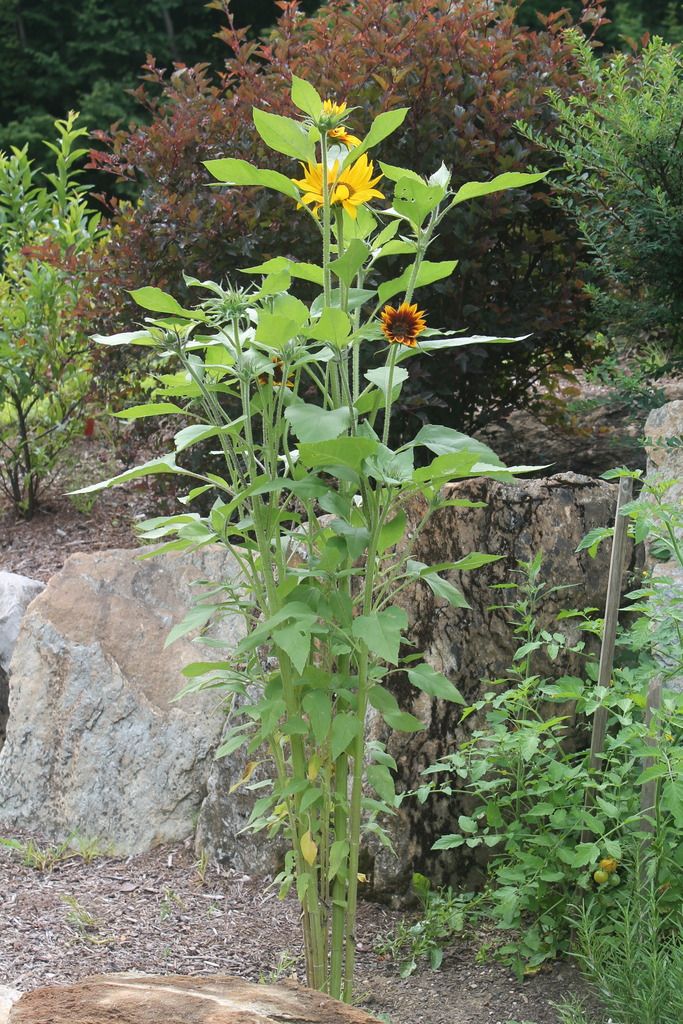 Look at this huge blossom…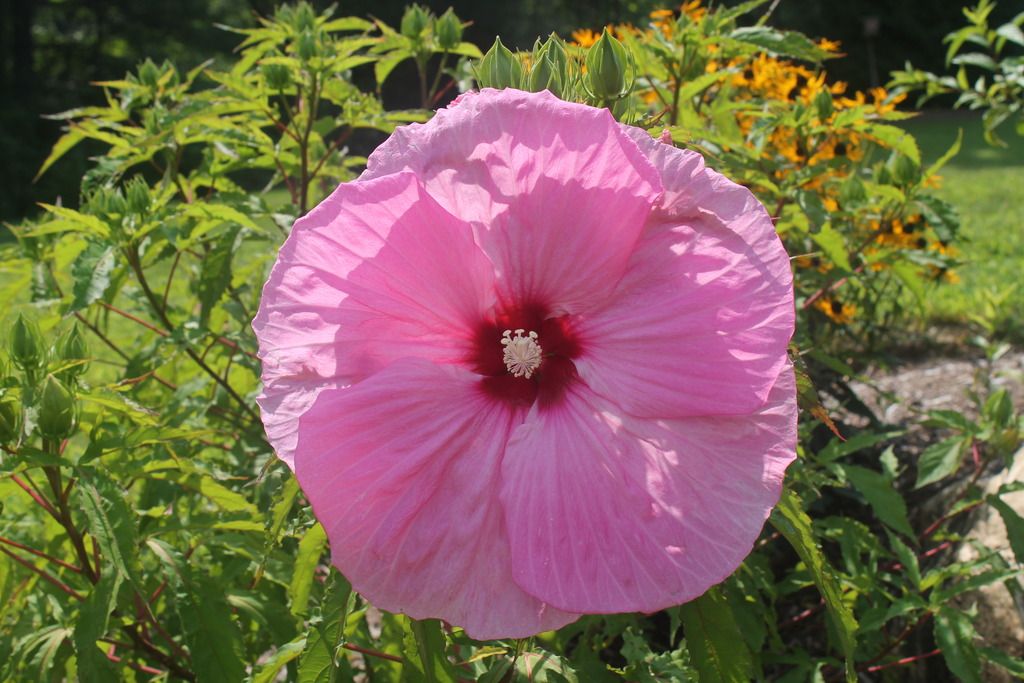 Beautiful!
Again, I am not a gardener so I have no idea what this is. It's pretty and the size of flower is quite impressive.
Now for some stitching ~

Grace and Virtue was finished using a vintage pie plate, which my DH spray painted matte black. I am always on the lookout for items to repurpose. This was quick, easy, and inexpensive…the pie plate was .50 cents at a tag sale.
Design: Grace and Virtue
Designer: The Sampler Company
Fiber: 32ct Linen over 2
Floss: DMC
This is part of a kit that I purchased at Celebration of Needlework in NH. I was hoping to have it finished to share with you but I had surgery on the 20th, which slowed me down to a crawl!
My younger son, who moved to Colorado a year ago, is coming home with his GF for the Labor Day weekend. They are arriving tomorrow and will visit with us for a week. My oldest son and DIL (so happy her status has changed from GF to DIL) are also coming for the weekend. They arrive Friday night and head back to NYC on Monday. It's so nice that they will all be here together.
Thanks for stopping by…
Until next time…