It's that time again…Gifted Gorgeousness update.
Here is last months progress picture:
And here is the progress that I made to date: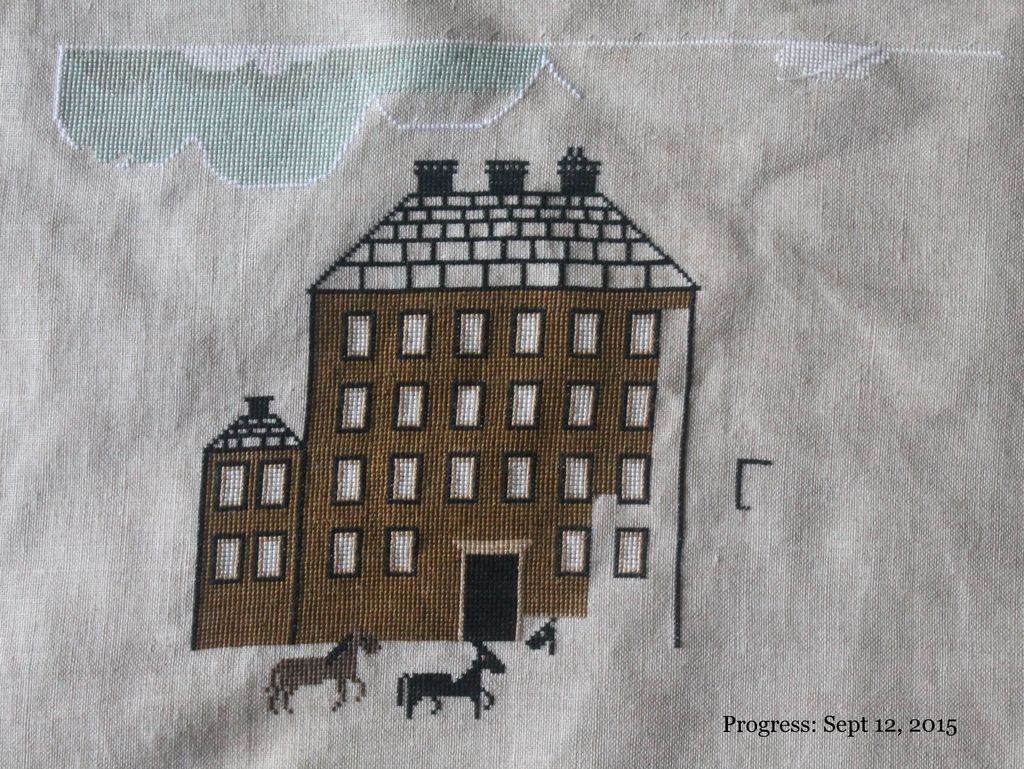 Designer: Carriage House Samplings
Fabric: 40 count Linen over two
Floss: DMC
It was a beautiful Labor Day weekend and having DS1/DIL + DS2/GF join us made it even better. My younger son has a passion for Jet Skiing. He much prefers the "stand up" jet ski and enjoys getting airborne on it. Honestly, he makes riding a "stand up" look effortless but it isn't.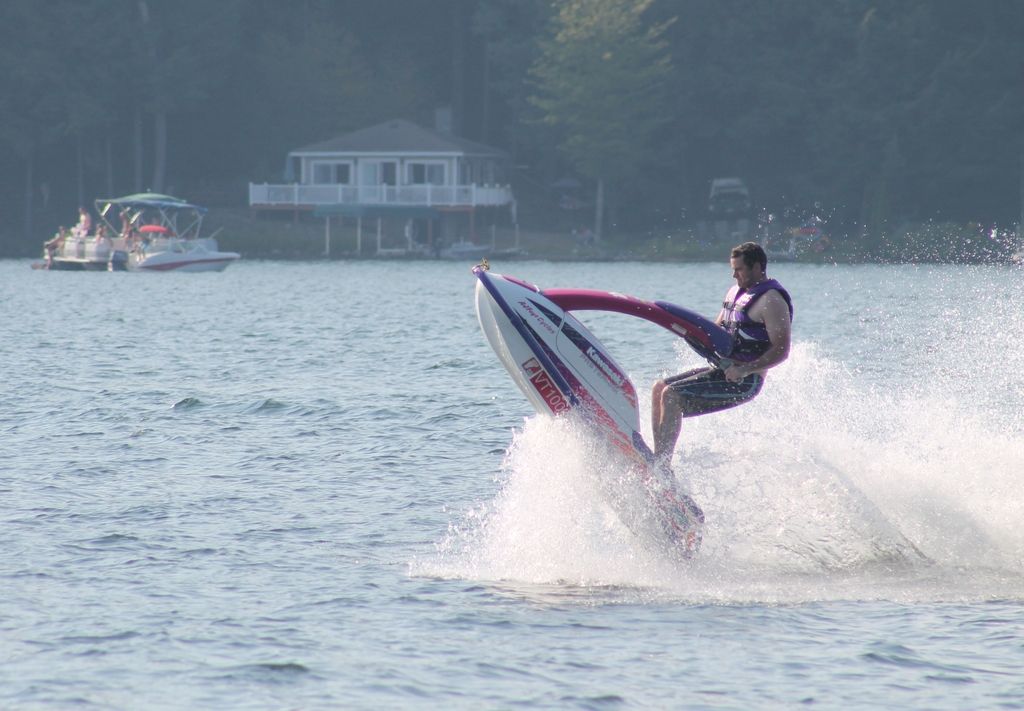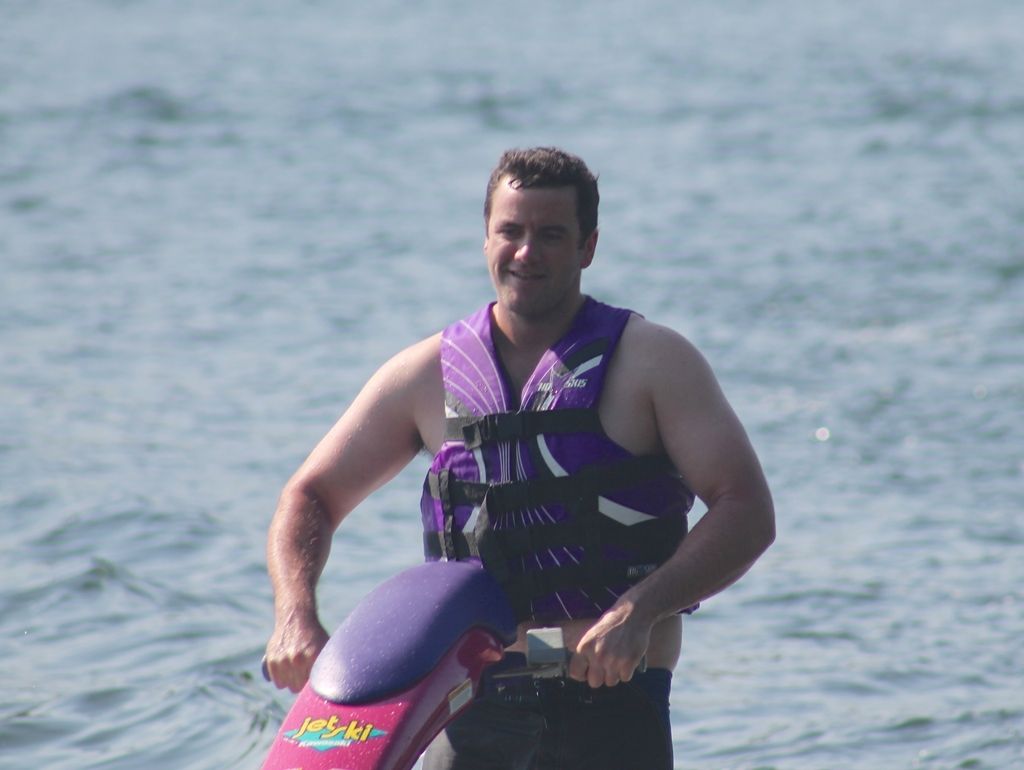 Here is his GF, who did a great job buzzing around the lake. She has experience riding a stand up.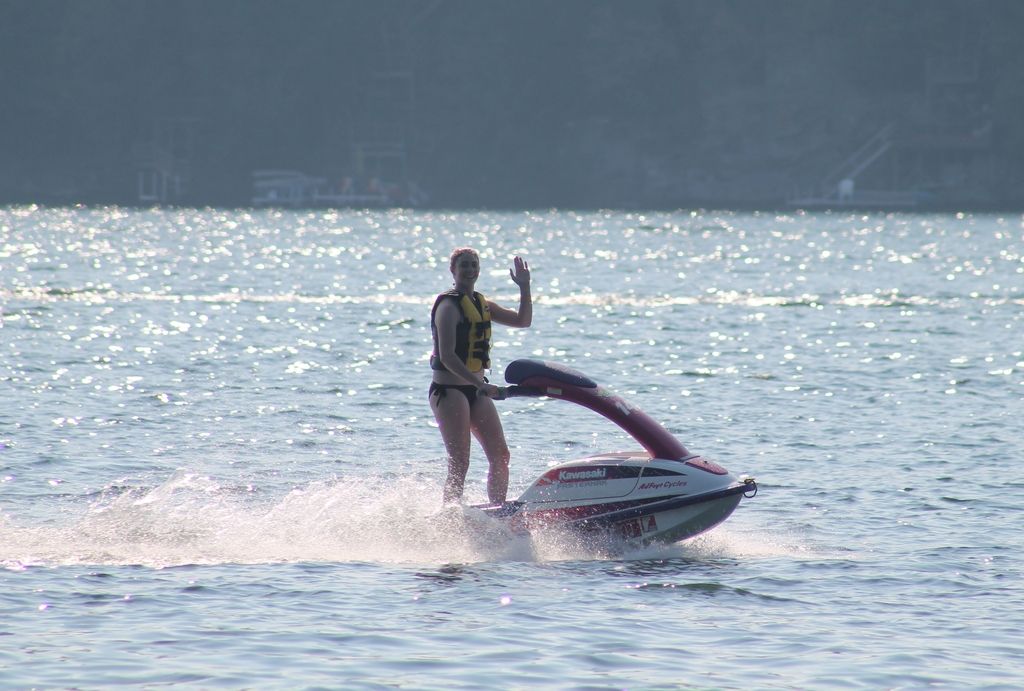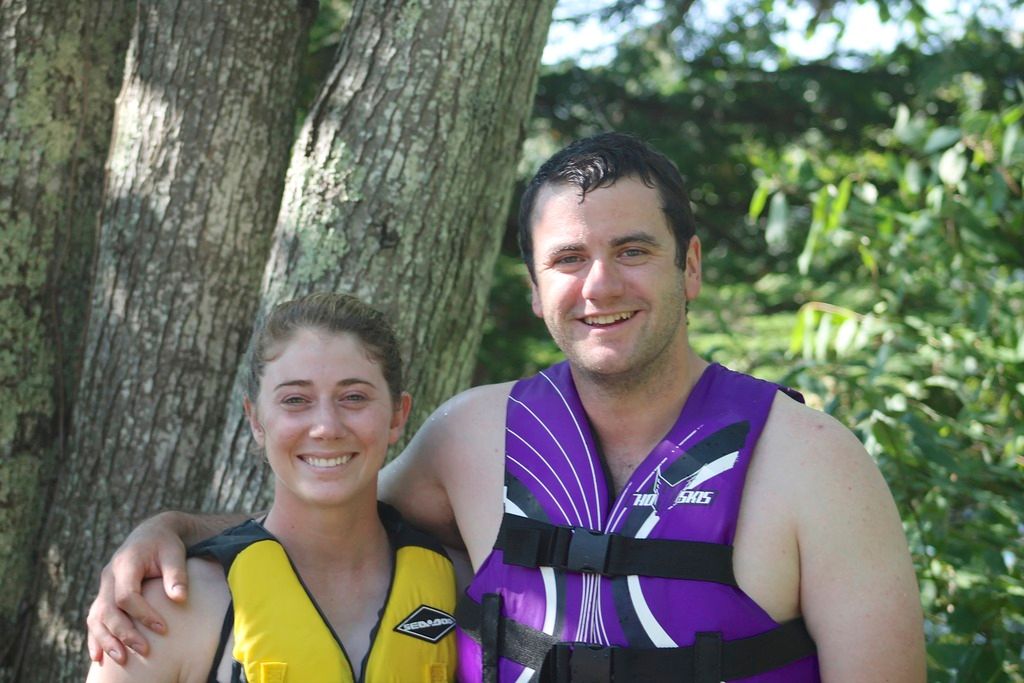 DS1/DIL had to head back to NYC on Monday so they missed out on the Jet Ski fun.
Thank you to those of you who so kindly let me know that this is a Lily, an Oriental Lily, called Stargazer…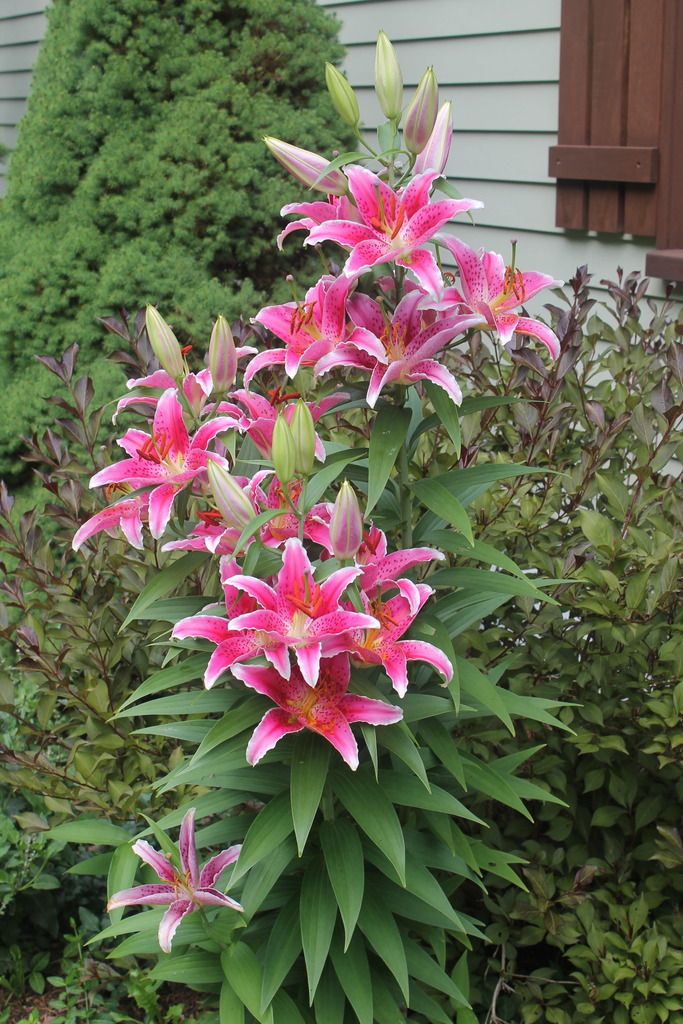 And that this is a Hibiscus…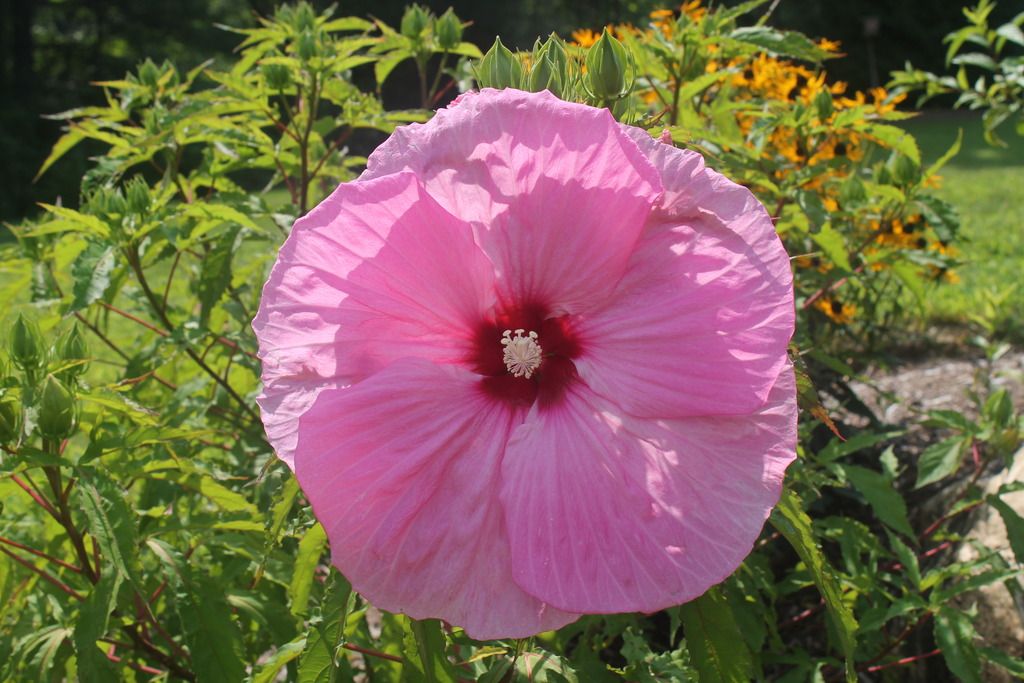 I also learned, from my DS GF, that the pretty white flowers that I cut from the yard and popped into a vase are Hydrangeas. We have two large bushes just bursting with these beauties !!!
Another gorgeous giveaway by Nancy at Victorian Motto Sampler Shoppe, check it out. She is truly one of the most generous people, constantly offering her beautiful floss to her readers! Honestly, her floss tops my list of favorites. I have been purchasing it for years.
Do you love the fall season? Would you like to participate in the HOE Autumn Exchange? Check it out and sign up HERE.
Thank you for stopping by…