So many of us know her and appreciate all that she does. So many of us make up her huge online circle of friends, but wish that we could meet her in person. So many of us visit her blog where her work inspires and motivates us, her many tutorials assist us, and her creative writing makes us smile. So many of us have been touched by her thoughtfulness, and today her kindness traveled 847 miles to my door and truly touched my heart. Today I received a wonderful birthday package from
Vonna
~ take a look...
Birthday package from Vonna

Those who know Vonna are aware of her very busy life! I am touched that she took the time to stitch this gorgeous pinkeep for me, one that I will forever treasure!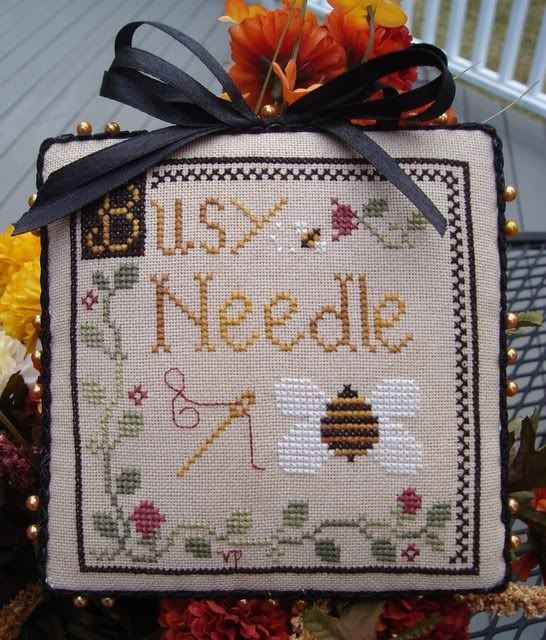 Little House Needleworks
Stitched by: Vonna
Pinkeep back

Vonna, I love the Attic Needlework pattern~did not have this one :) and the generous half-yard of Karen Combs sewing theme fabric! I, like you, enjoy stitching with the ever-popular Piecemakers needles, thanks for including some. I am anxious to stitch this design and will almost certainly use a bit of this fabric and finish it as a pinkeep. It would look wonderful alongside your masterpiece!
I can't thank you enough for the birthday surprise. The only thing that would have made it better is if you were standing at my front door delivering it! :) You are very generous in so many ways, I thank you for everything especially your friendship!


Until next time...