I recently placed a bird feeder on my deck in hopes of getting a closer look at some of the pretty birds that I occasionally see flying around. For a while the bird feeder remained full, I guess it takes time for the birds to discover it. Well, I went outside and noticed tons of empty shells scattered all over the deck. My first thought was, "these birds are messy!" It was not long before my "neat nick" husband suggested that we move the feeder to a tree in the yard. Before doing that I was able to get some great pictures. I even discovered who the messy bird is: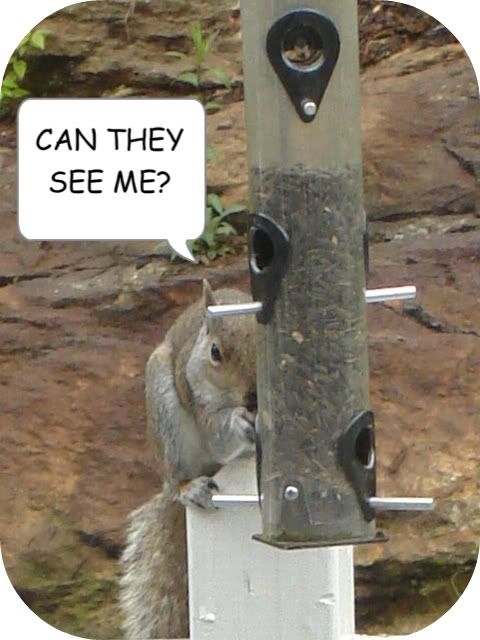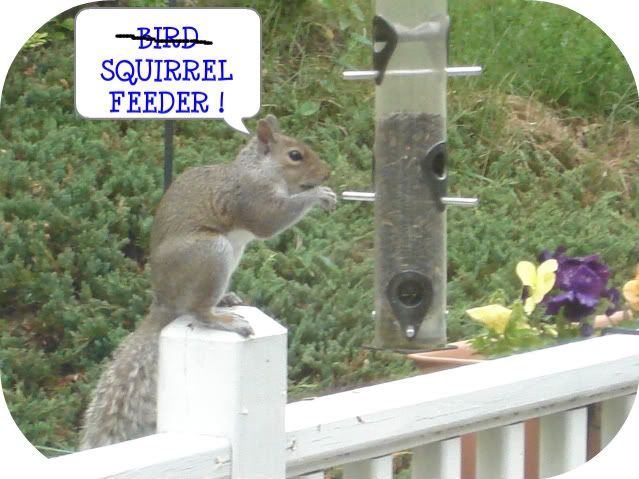 After scaring away this rather large "bird" I was able to take a few pictures of a "real" bird. I have no idea what kind this is...any idea???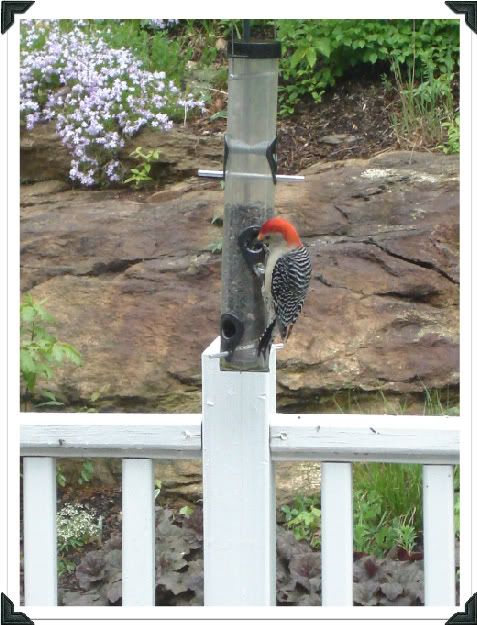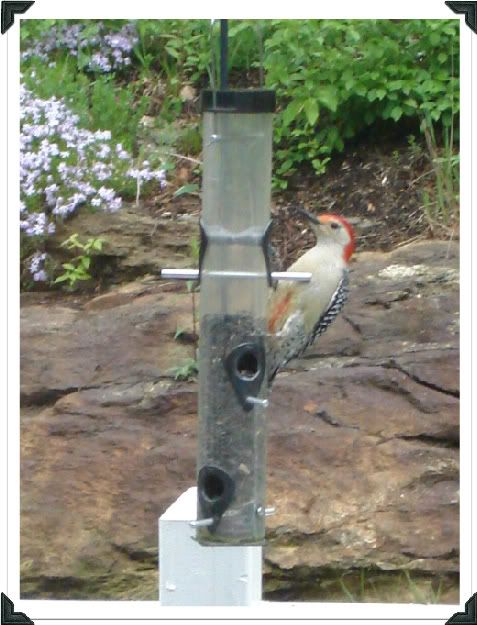 There is a beautiful red cardinal that eats from the feeder but I have not been able to capture a picture. That bird is just too smart, I can't sneak up on it like I do other birds but I will keep trying.

The bird feeder has since been moved off of the deck so that the birds can have their feeder back, or so I thought.....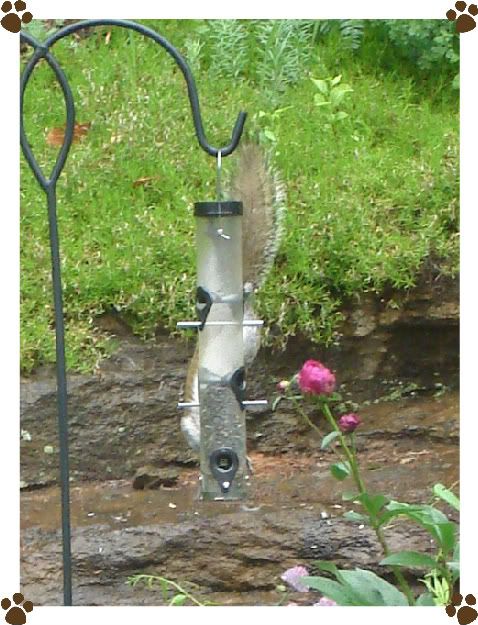 Can you believe that this daring raccoon did not run off when I walked out on my deck with a barking dog in my arms??? It actually posed for the picture and continued to eat! Obviously my newly purchased pole is too short; I have since purchased a taller one but it does not keep the squirrels off.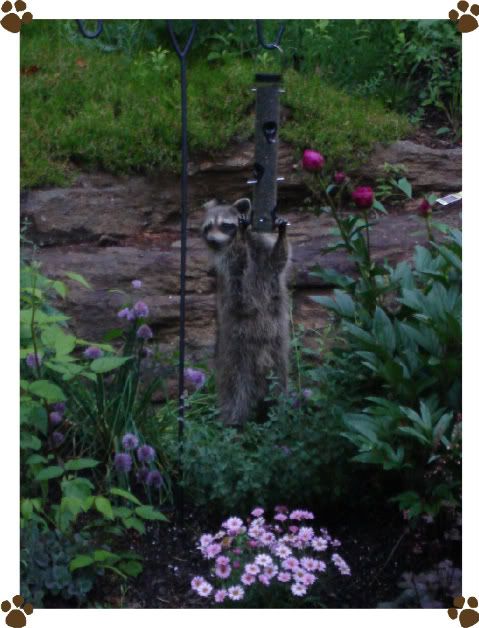 Lastly, I will share a few pictures of my son's high school graduation. The 1pm ceremony was held inside the gym during the horrible heat wave. The temperature was 96 degrees and there was no air conditioning ~ it was so hot!
Rather than the traditional cap and gown, the guys wore a white tuxedo.




I mailed off three exchanges today so I will have a few stitching pictures to share in my next post.


Until next time...