I arrived home from my trip to Texas to find three truly wonderful exchanges…
First, there was the Private Thanksgiving Exchange from
Jill F
. I was so excited when I saw the amazing cube that Jill so beautifully stitched and finished. She selected "Autumnology" by The Trilogy and stitched the six designs on 32ct Lambswool. Take a look…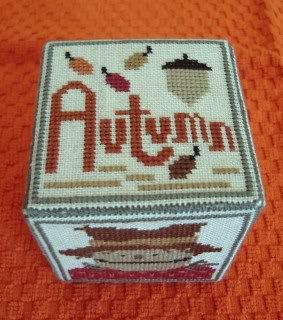 I must show you all six sides: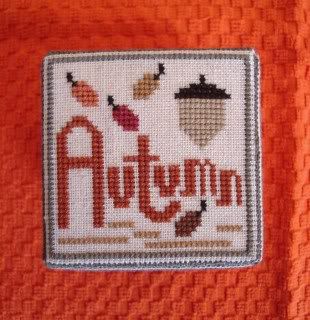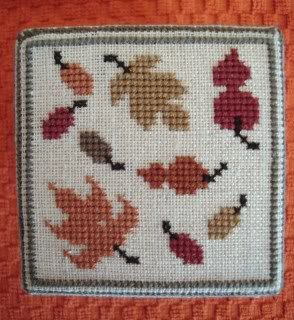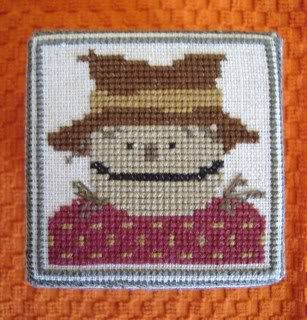 Wow! I was blown away with this one, my first ever cube! In addition, Jill sent a bundle of extras…


Private Thanksgiving Exchange
Did you see the beautiful Marking Pin/Thread Counter that Jill made? It is positioned to the right of the cube. :D
Thank you so very much Jill for making this such a wonderful exchange!
Next, I received a wonderful Floss Tag Exchange (HOE) from
Joan S
. Although I have made a number of these very popular Floss Tags, I do not have one myself and am delighted to have received this one from Joan.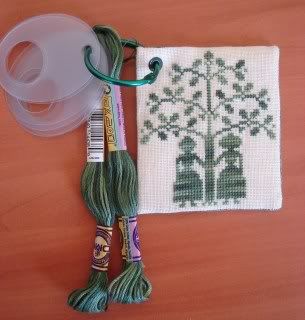 HOE Floss Tag
Received from Joan S.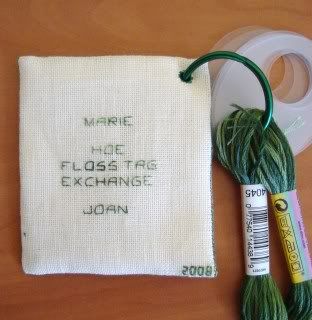 I love that she personalized it and that she stitched it in my favorite color.
When I tore open the package, I gazed upon one of Joan's famous project bags. My eyes popped and my heart jumped! You see I have admired her project bags on numerous blogs and secretly wished for one so thank you Joan. The project bag was jam packed with all of these extras…
Floss Tag Exchange (HOE) from Joan S.
Thanks Joan, I love and appreciate everything that you sent.

Last but certainly not least, I received a beautiful new Christmas Ornament from Cyndi. We were partnered together in the Prairie Schooler Ornament Exchange. I am so partial to all of the PS designs but I especially love the older ones.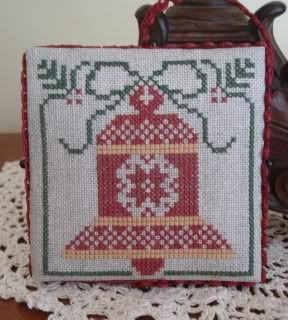 PS Ornament Stitched by Cyndi
In addition to a beautiful card, Cyndi also sent along some very pretty bookplates, Crescent Colours floss and some tea that I am anxious to try.
Received from Cyndi
Thanks Cyndi for making this exchange so very special. I look forward to hanging your ornament on my tree!

I have learned that some of the exchanges that I sent out have been received however, I will wait and post pictures of them another day.
As always thanks for taking time to stop by.