The days of 30 exchanges per year are gone for me. For the past 3 years I participated in about one exchange per month which made stitching more relaxing. A HUGE thank you to Carol S. for coordinating the exchanges on Hooked On Exchanges!
The last exchange of 2012 arrived at my house yesterday. Nicole S. stitched this sweet little ornament:
She included Christmas fabric, DMC wrapped with colorful bells, plaid ribbon, and a Canadian pen and pencil. The 3D holiday card is adorable.
I was not familiar with designs by Erynne Chard so I looked it up and came across her blog called Stitcheree. She offers some great freebie designs that you may be interested in, just click on the designer link above.
Thank you very much Nicole, I truly appreciate all that you sent!
My DS (G&D) were here for the entire week but will be leaving tomorrow. We enjoyed time spent together celebrating Christmas, my birthday, skiing, laughing, and hanging out. I always love to see their smiling faces stroll into the house but I hate to see them leave. Having them home was by far the best Christmas gift....
G
D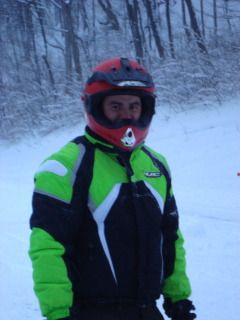 I just signed up for my 1st exchange of 2013 (HOE Shepherd's Bush Christmas)...I think I will head to my sewing room, drag out my stash, and select a design to stitch.
Thanks for stopping by....