My personal exchange from Shirlee arrived and I could not be happier. Opening the box I saw this...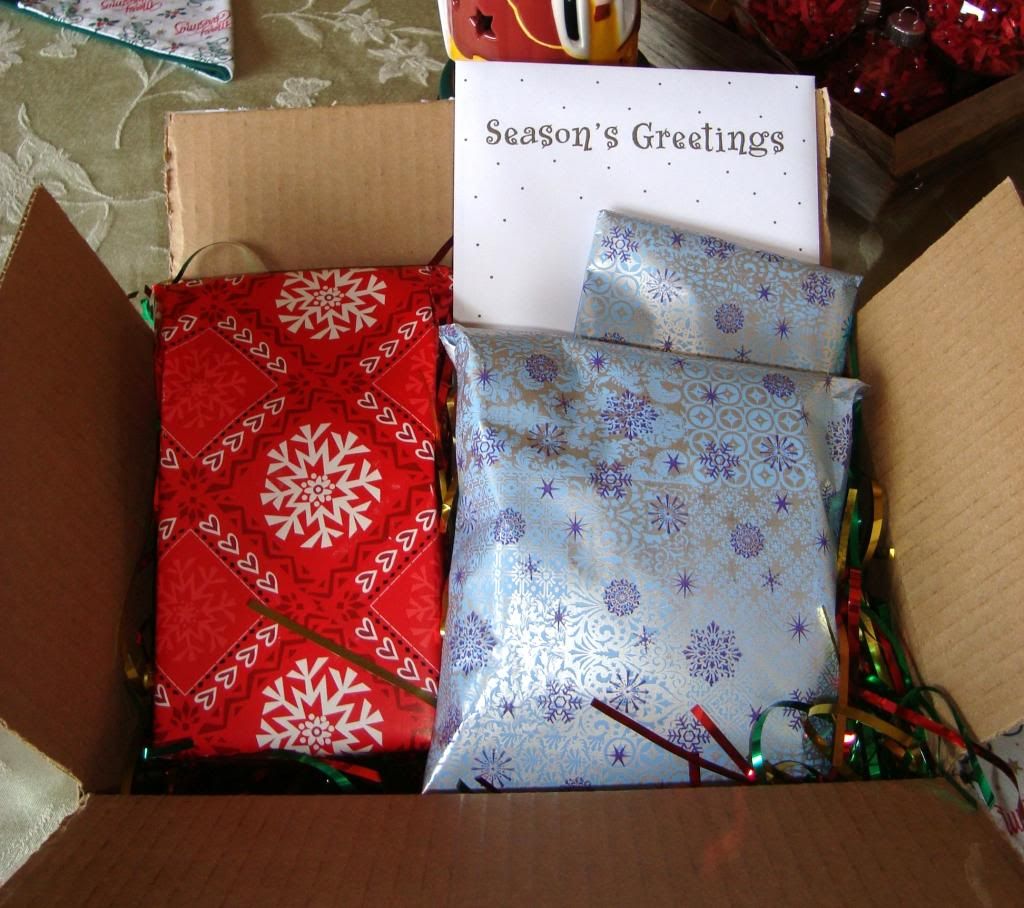 Unwrapping the gifts I found this....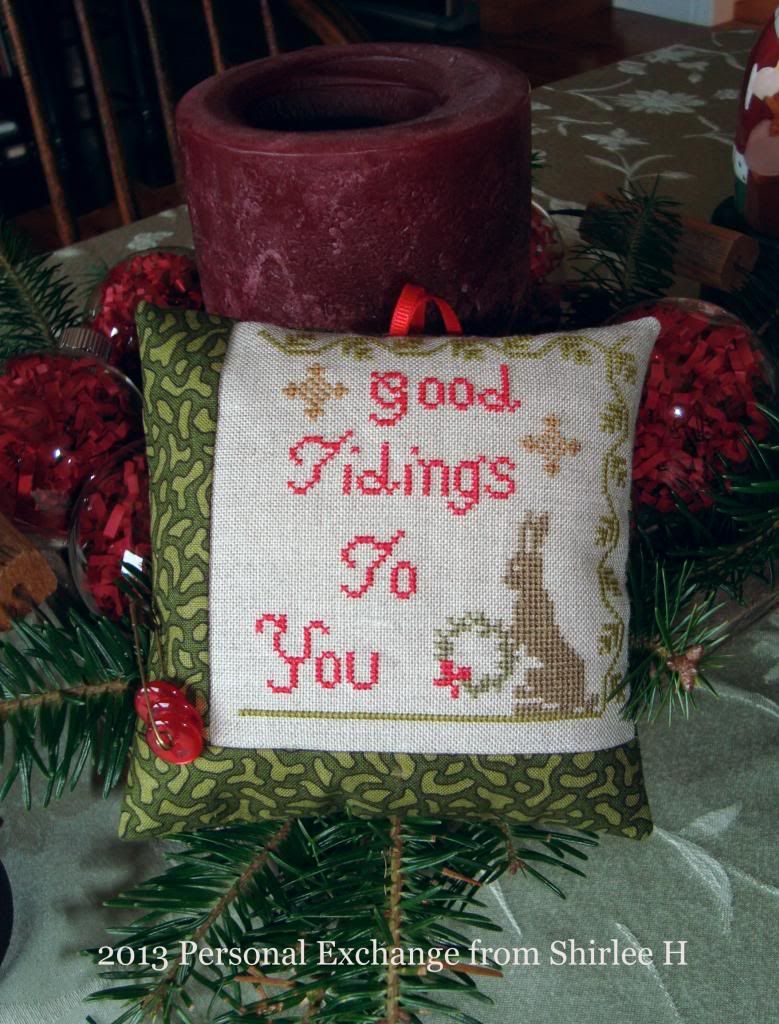 Designer: Sampler Girl
Design: Good Tidings To You
From: 2011 JCS Ornament Issue

What a beautiful ornament, absolutely beautiful ~ so perfectly stitched and finished. I must point out that Shirlee stitched this on 40ct over 2, a favorite of mine.
Included in my exchange package was a selection of DMC and some delicious Peppermint Bark Malted Mint Balls.
Thanks again Shirlee for making this a truly wonderful exchange.
Thanks for stopping by and...
Until Next time ~ remember:
There is no such thing as a small act of kindness. Every act creates a ripple with no logical end.