That's right, today I received two beautiful ornaments from two dear friends. Margaret, who I first met through Carol S. while attending Celebration of Needlework in NH two years ago, sent the first. She stitched a design from one of my all time favorite designers...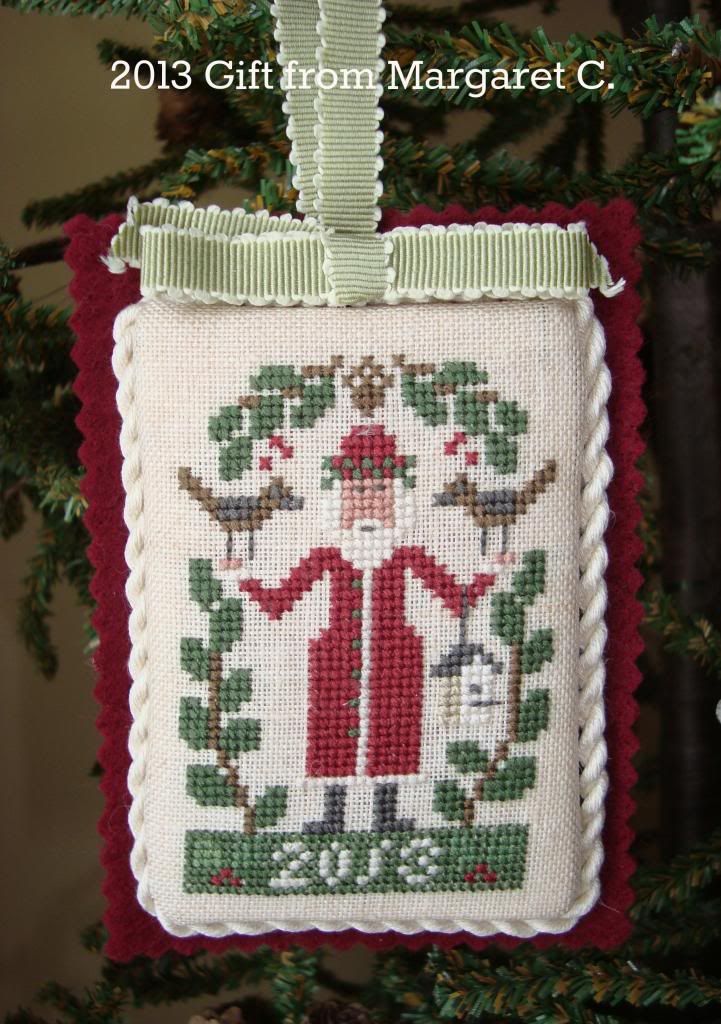 Designer: Prairie Schooler
Design: A visit from St, Nicholas
I truly love this ornament. It is beautifully stitched and finished and it certainly is a wonderful addition to my tree. Thank you so much Margaret! I look forward to seeing you at the 2014 Celebration show!
The second ornament was sent to me by a very thoughtful, generous, caring friend Carol S.
Designer: Knotted Tree Needleart
JCS 2013 Christmas Ornament Preview Issue
When I saw this design in the JCS Ornament Preview issue I tagged it as a "must stitch" ornament. Thanks to Carol I no longer need to stitch it! As always she did a beautiful job stitching/finishing this ornament. Take a look at the beaded edge...
Wow, so many tiny beads perfectly stitched onto the edge. Thank you, my dear friend for the beautiful ornament and for your friendship!
Thanks for stopping by and until next time ~
There is no ideal Christmas; only the one Christmas you decide to make as a reflection of your values, desires, affections, traditions.