Last weekend my husband and I spent time searching for *treasures* in some Antique stores. I am always on the look out for items that I can re-purpose; things that I can use in my cross-stitch finishing. Here are a few items that I scored...
Wooden Pipe Holder
M
y plan is to re-purpose the Pipe Holder and use as a Scissor Caddy. I have already purchased a wooden lid for the center jar, which was missing. Now I need to select a design to stitch and cover the lid with it.
Vintage Wooden Butter Paddles
I
love these little butter paddles (8 3/4 x 2 1/2). The rectangular section measuring 4 1/4 x 2 1/2 so I need to find a small design to fit that area. I am sure in my overflowing stash I will come up with something. I will either drill a small hole in the handle or purchase 2 small stands to display them.
M
y next great find: 1934 hand turned wooden frames (8 1/2 x 7 3/4) with the opening measuring 5 x 3 3/8" ~ Again, I want to use these for finishing. Any suggestions on designs to stitch?
1934 Pedestal Frames ~ Hand Turned
I
must confess that I did purchase another flower frog. Saying that almost makes me feel as if I have an addiction that I struggle to break. I swore that I would not buy another one unless it was unique but when I saw a bunch, in excellent condition, sitting on a table for $1.00 each it was hard to pass up.
K
ate R. sent me this HOE Halloween Ornament. I love the design...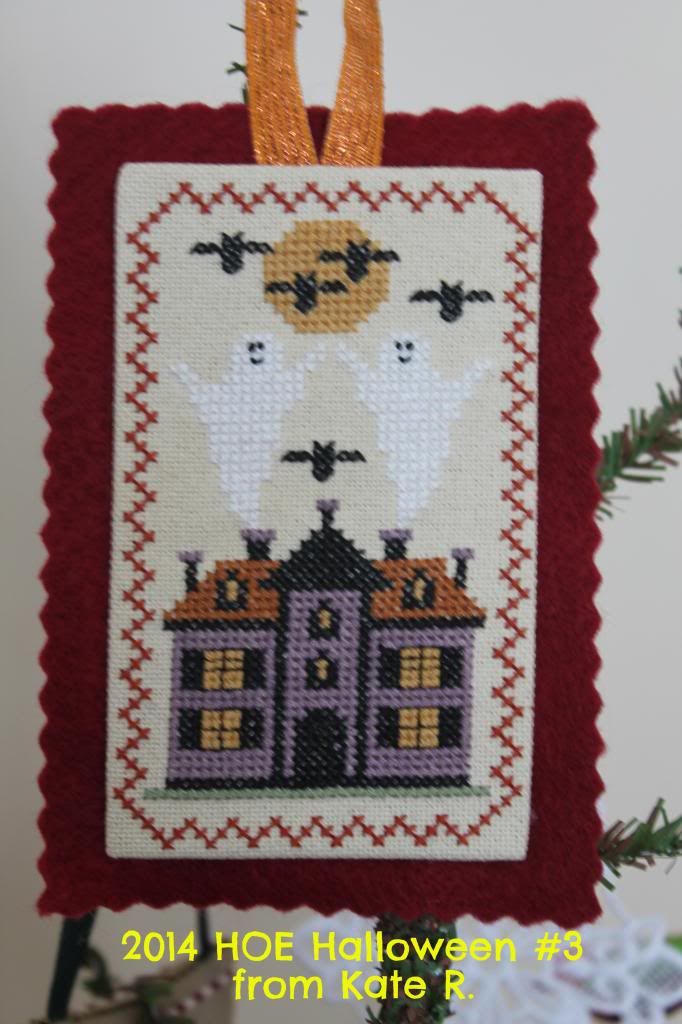 Design: Boo Mansion
JCS Halloween Issue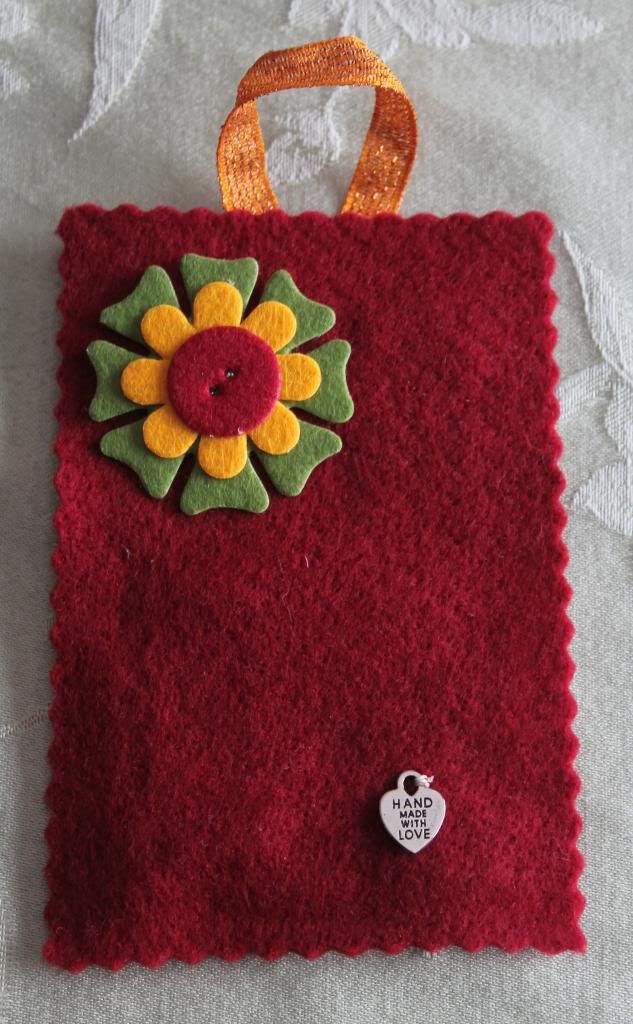 I
have *tagged* a number of designs from the various JCS Halloween Issues that I want to stitch, including this one. Thank you, Kate for stitching it for me!
Thanks for stopping by and...
Until Next time ~ remember:
"Have the courage to say no.
Have the courage to face the truth.
Do the right thing because it is right.
These are the magic keys to living your life with integrity."