Typically I stitch on "smalls" but I have started something BIG. My collection of Heaven and Earth Designs totals 5. I did start Wintery Heirloom back in 2009 but have done very little stitching on it. Recently, I decided to stitch this design...
Heaven & Earth Designs
Designer: Jane Wooster Scott

And in one week here is what I managed to complete...
Given the size of the design (18 x 22) I have not stitched very much. It's only been a week and I am finding it difficult to stay on task! With each stitch I find myself am thinking:
What other projects I could start?
I discovered a few gadgets that are helping to make this a more enjoyable stitching experience. The first is the Easy Count Guideline thread...
When you grid your fabric with the red nylon thread it allows you to easily locate the exact point to stitch on the fabric. It really is instrumental in keeping you stitching faster and more accurate. Since the thread is nylon there is no chance of splitting the guideline threads with the needle. A must have, especially when stitching any of the HAED. Click HERE for a video demonstration.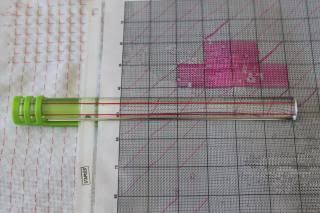 When I purchased the HAED I probably should have paid a bit more for the EXTRA LARGE printed version! Wow, the print is quite small on these patterns but the stick magnifier is helping.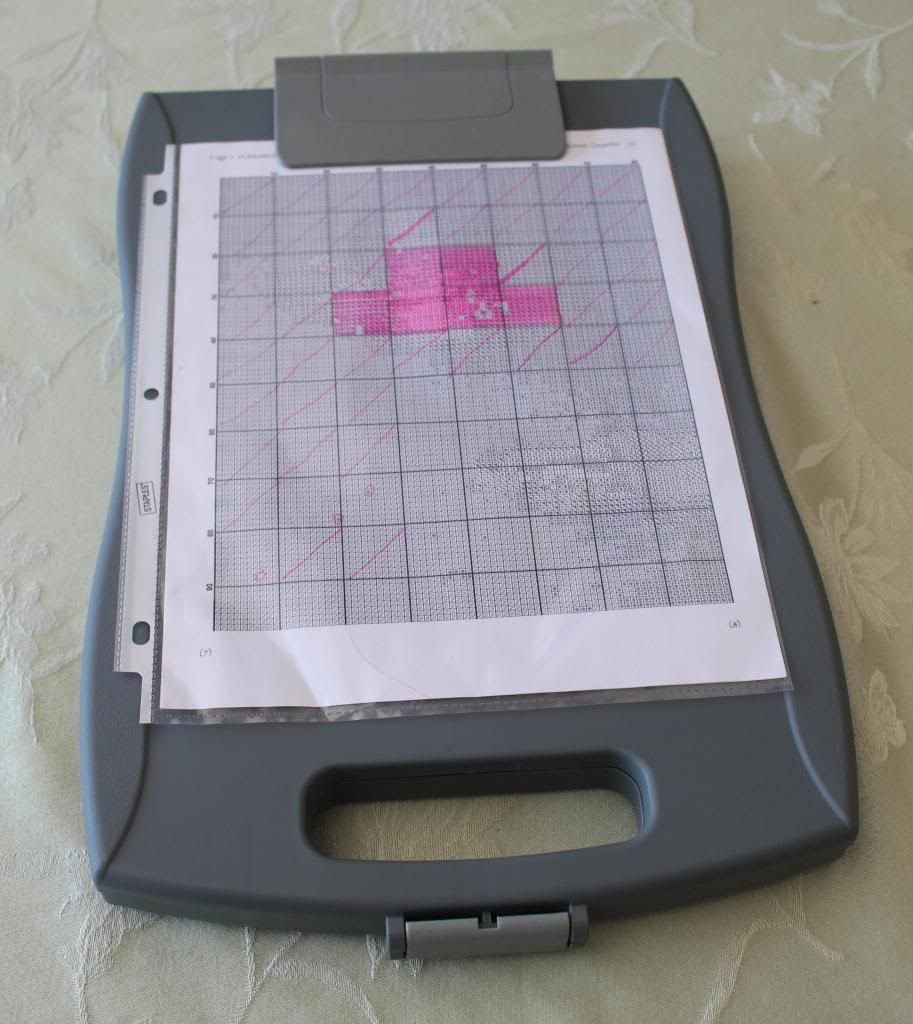 Not only does it hold my pattern but it also opens up allowing me to store my supplies in the 9.5" x 12" storage area.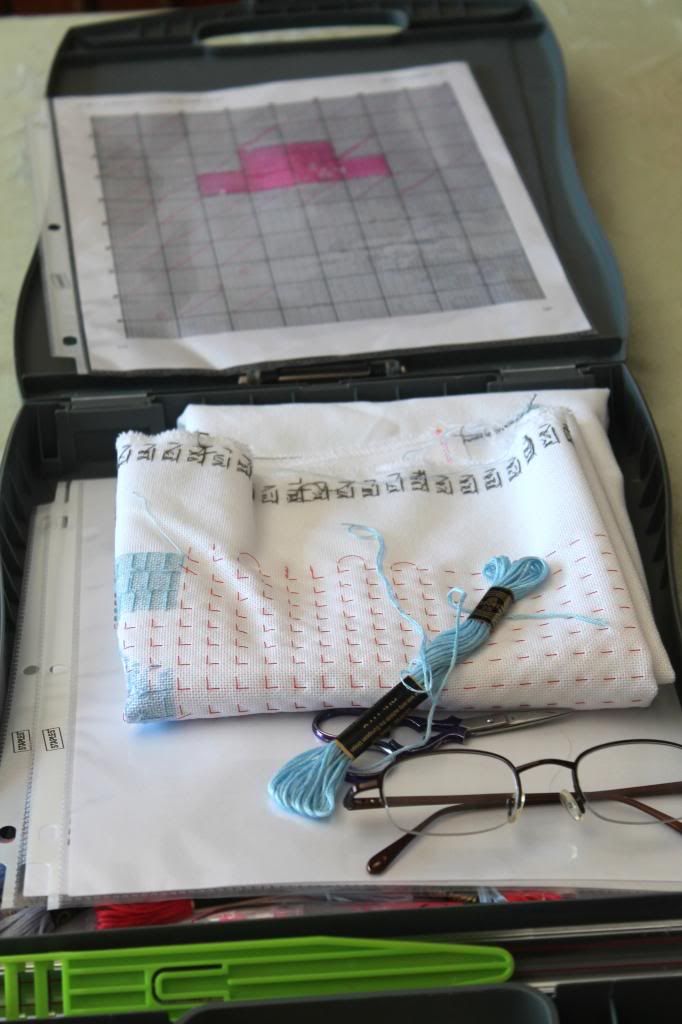 Today I headed to the post office where I found Amy's wonderful Halloween Ornament in my box. She stitched this cute little Prairie Schooler owl...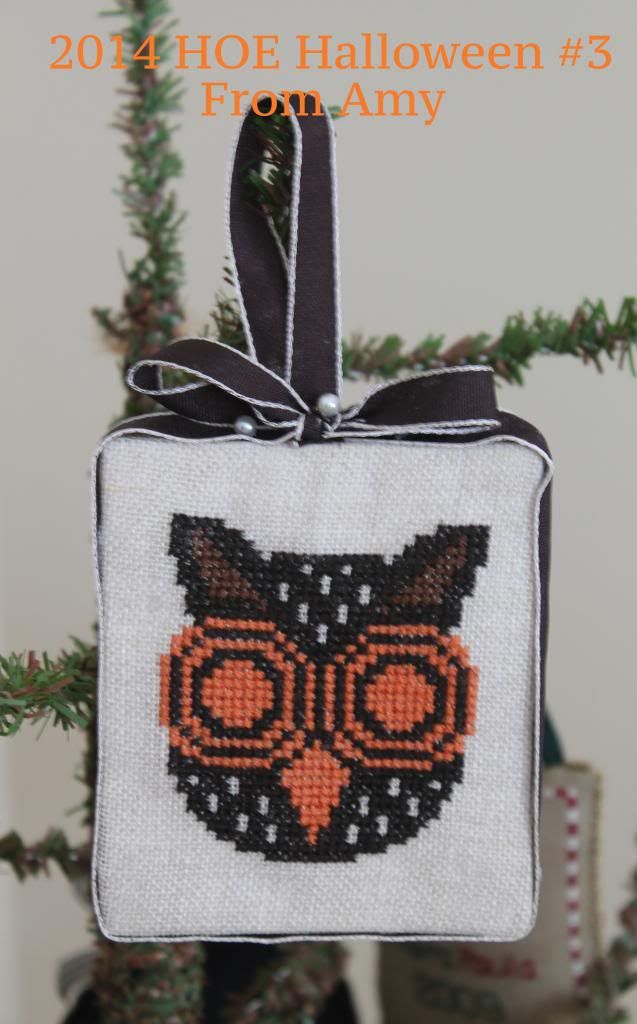 2014 HOE Halloween Ornament round #3
Designer: Prairie Schooler
Fabric: 28 count Lambswool Linen using DMC
The eyes make him so adorable. Thank you, Amy!!!
Thanks for stopping by and...
Until Next time ~ remember:
"Never wish that life where easier, wish that you were better"