And here's why ~
First...
I participated in the Fair & Square Patriotic Exchange and had Jill MN as a partner. Here are the wonderful blocks that she sent: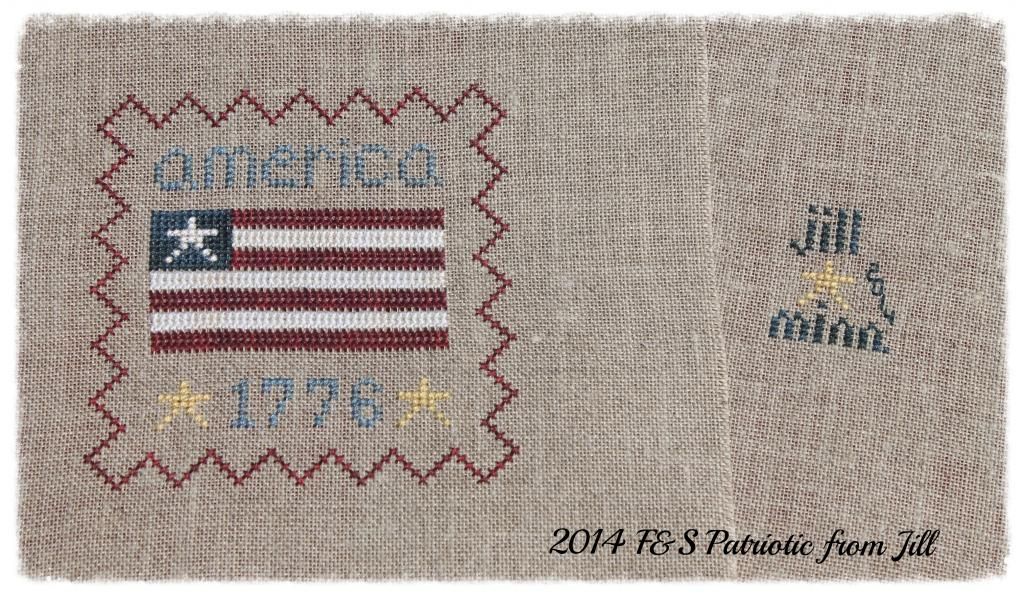 2014 F&S Patriotic Exchange
This is such a neat flag. I do not know what stitch Jill used for the red and white stripes but it looks fantastic...


What is that stitch???
Thanks to Wendy for posting this answer:
A
vertical oblong stitch with a double cross
I seriously love this block ~ I'm one lucky stitcher! Thank you, Jill.
Second...
I just love this floss (and Nancy :-D), always have. Yum, such eye candy! Nancy offers such a large selection of beautifully dyed threads, it's often hard for me decided which to buy. Honestly, I want them all.
Well, I popped over to Nancy's blog to get the link and was flabbergasted to see that I was one of the 5 lucky stitchers to win her summer floss giveaway. Yahoo, I get to select five skeins from the 1840 Sampler Line. Your continued generosity is truly admirable.
Thank you, sweet Nancy!
Yes, I truly feel like one lucky stitcher!
Thanks for stopping by and...
"Do all the good you can,
By all the means you can,
In all the ways you can,
In all the places you can,
At all the times you can,
To all the people you can,
As long as ever you can"