I was one of the 5 winners in Nancy's
(VMSS)
Summer Floss giveaway and I recently received the skeins that I selected. Take a look at this eye candy...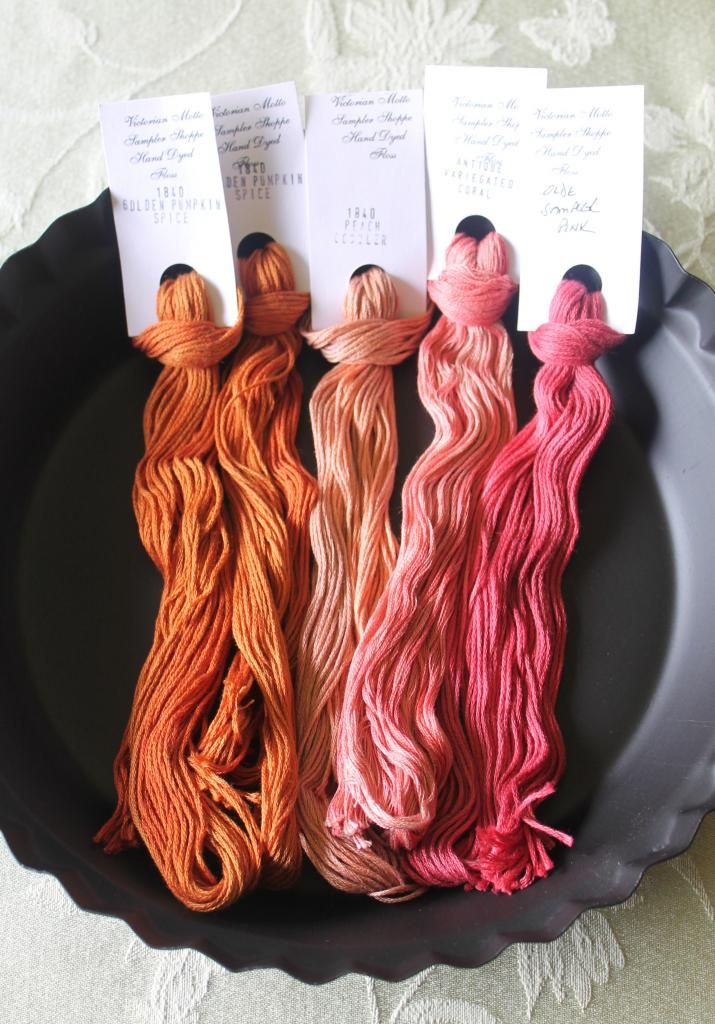 From left to right:
2 skeins of 1840 Golden Pumpkin Spice
1840 Peach Cobbler
Antique Variegated Coral
Olde Sampler Pink.
These beauties will be added to my rather large collection of VMSS. Thank you so much, Nancy. This was such an unexpected treat ~ I truly love your floss!
Nancy is such a thoughtful, generous, and all around sweet individual who always seems to be giving to others. When I learned that her birthday is in August I immediately set out to stitch her a design by The Sunflower Seed titled,
Storklette Scissor Holder
. Of course I grabbed my large basket of VMSS threads and selected a palette of purple, green, blue, and black. I wanted to get this gift to her before her birthday but only had 3 days before I would be heading out for on my road trip to Ohio. I did manage to complete it and get this in the mail:
FRONT
INSIDE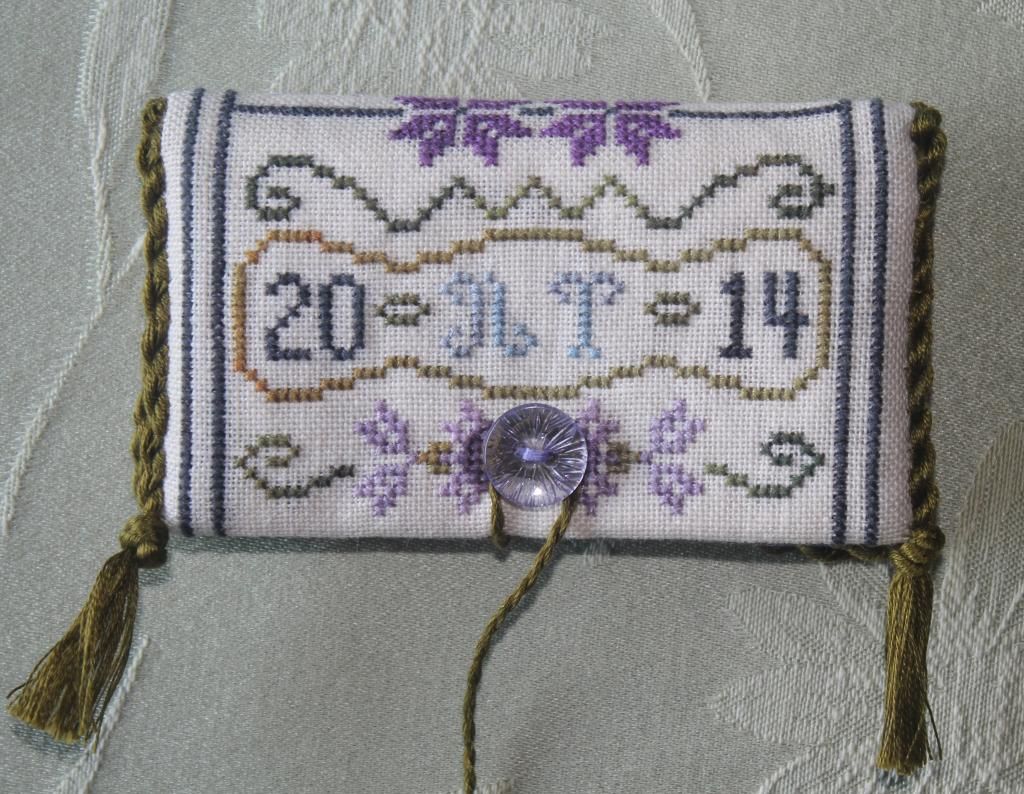 FOLDED
Designer: The Sunflower Seed
Fabric: 32 count Linen over 2
Stitched for: Nancy T.
NANCY
I hope that you had a wonderful birthday!
Thanks for stopping by and...
"If you want love and abundance in your life, give it away
"