I just mailed off some stitching/finishing work that I did for a wonderful woman in SC. She had planned to stitch these for her friends but, like many of us this time of year, fell short on time. They are such cute little ornaments that are stitched on perforated paper and mounted on adorable miniature sleds.
Design: Snow Country Sleds
There are three designs: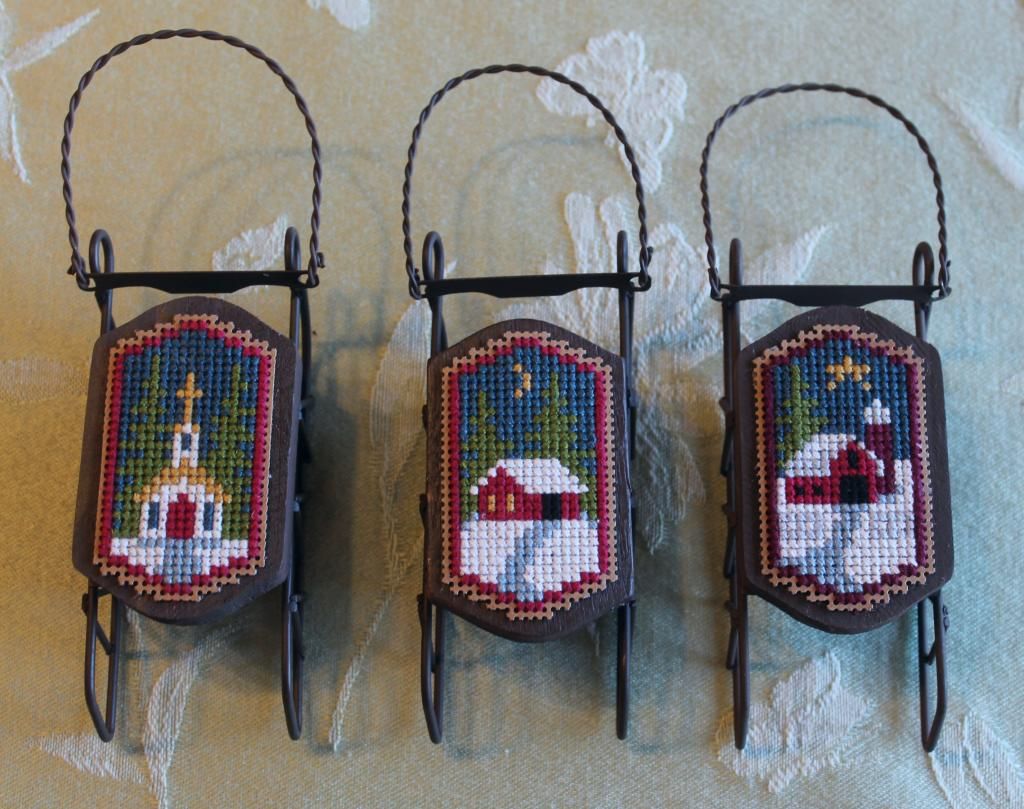 I am confident that her friends will like them!
My personal Christmas ornament exchange arrived from Shirlee H. I was away for the Thanksgiving holiday and was excited to return and find her package in my mailbox.
Here is what she sent: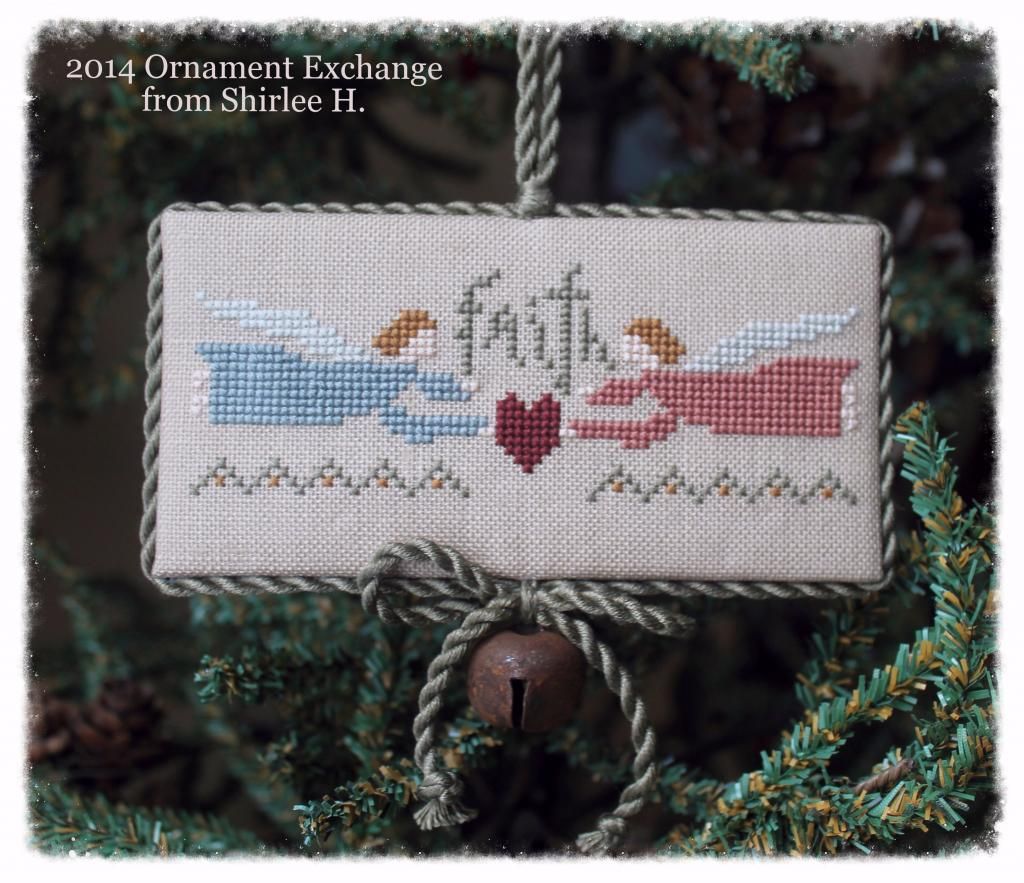 2014 Ornament Exchange
Designer: Nicky's Creations
Design: Faith
From: 2014 JCS Ornament Issue
Isn't it wonderful? It is nicely stitched and perfectly finished! Thank you so much Shirlee. Your ornament will look beautiful on my Christmas tree.
Here is what I sent to Shirlee…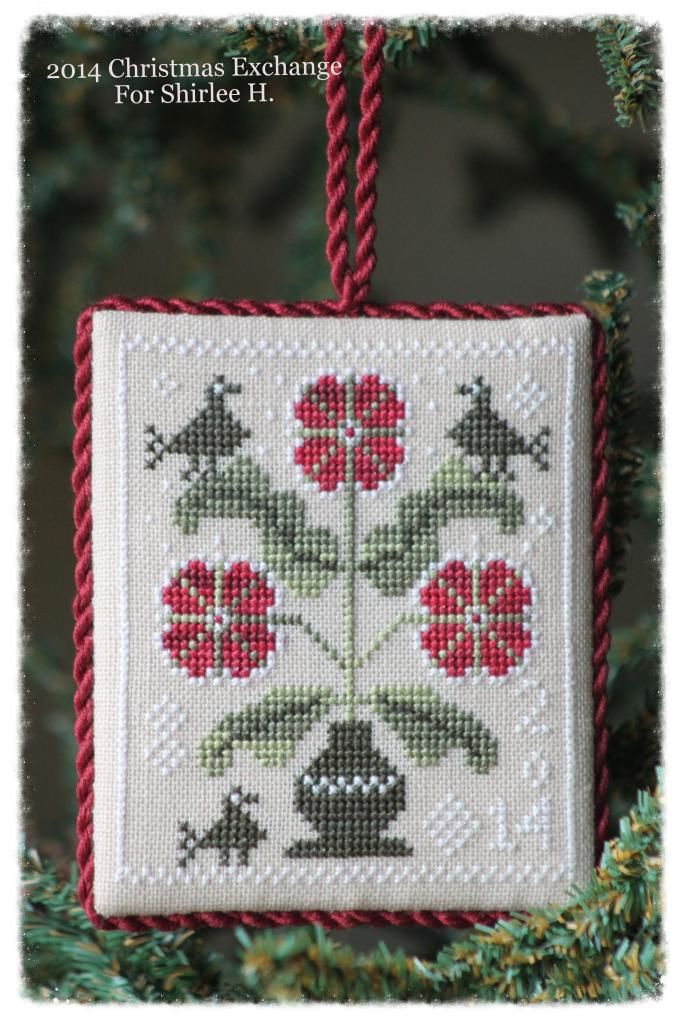 2014 Ornament Exchange
Designer: Blackbird Designs
Design: Floral Gift
From: 2010 JCS Ornament Issue
I managed to stitch a small turkey design and attached it to an Annalee Pilgrim Doll before heading to my cousin's for Thanksgiving. This, along with the Thanksgiving His and Hers stockings pictured in my previous post, is what I presented to her as hostess gift.
2014 Thanksgiving gift for Karen
Designer: DMC
Unfortunately, the Thanksgiving Nor'easter prevented my younger son and his GF from spending the holiday with us. Luckily, we were able to change his flight from Denver to Maryland so that he and his GF would not be alone over the holiday. They did send us pictures of their Thanksgiving together, which was nice but it would have been SO much nicer had they been able to join us.
I sent his GF a fall table runner, which is pictured below: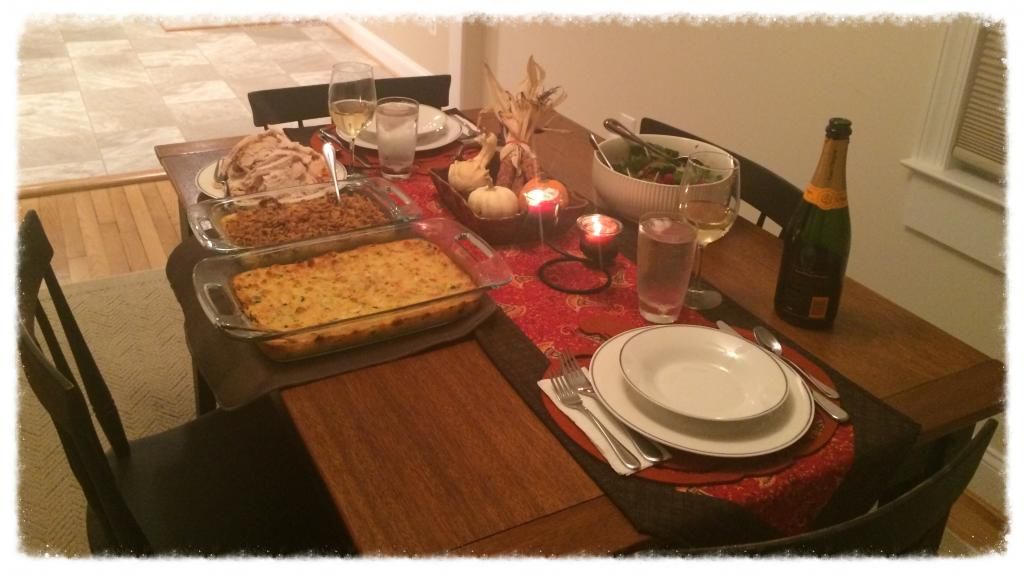 And, after receiving these pics of my DS helping set up "C's" tree: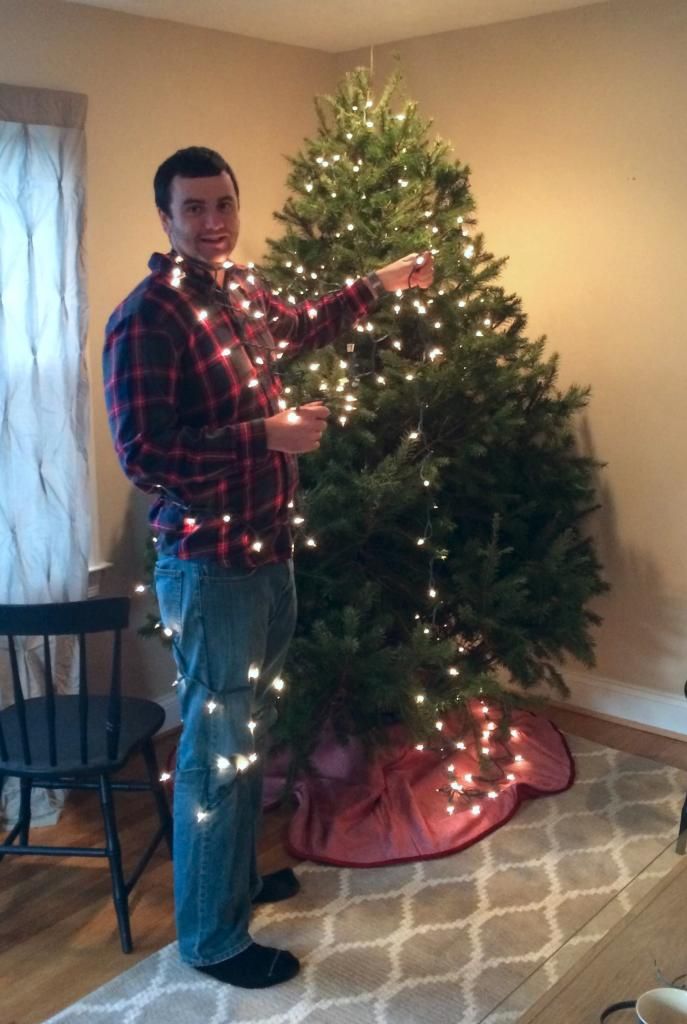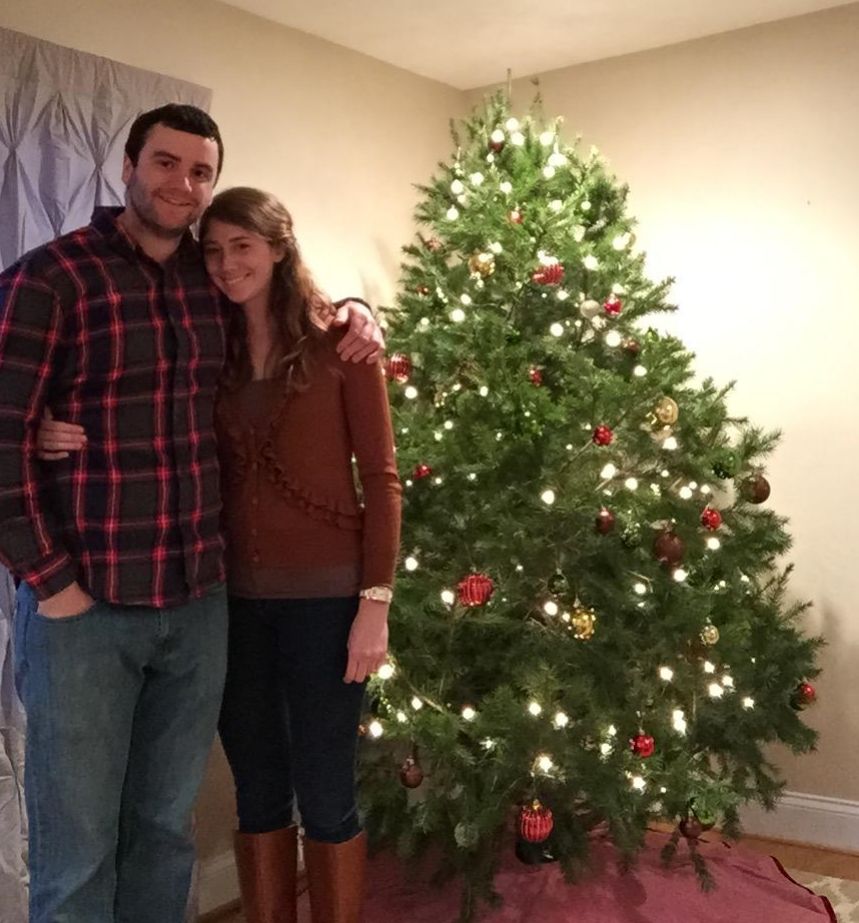 I decided I should stitch her a Christmas table runner, which I mailed today: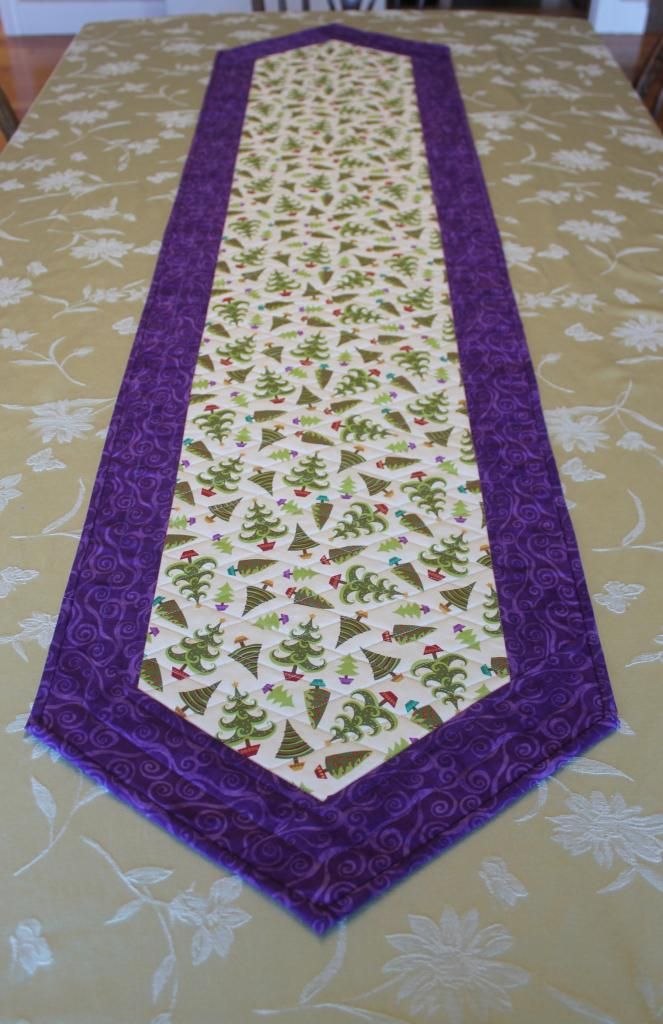 I love the whimsical Christmas fabric in the center: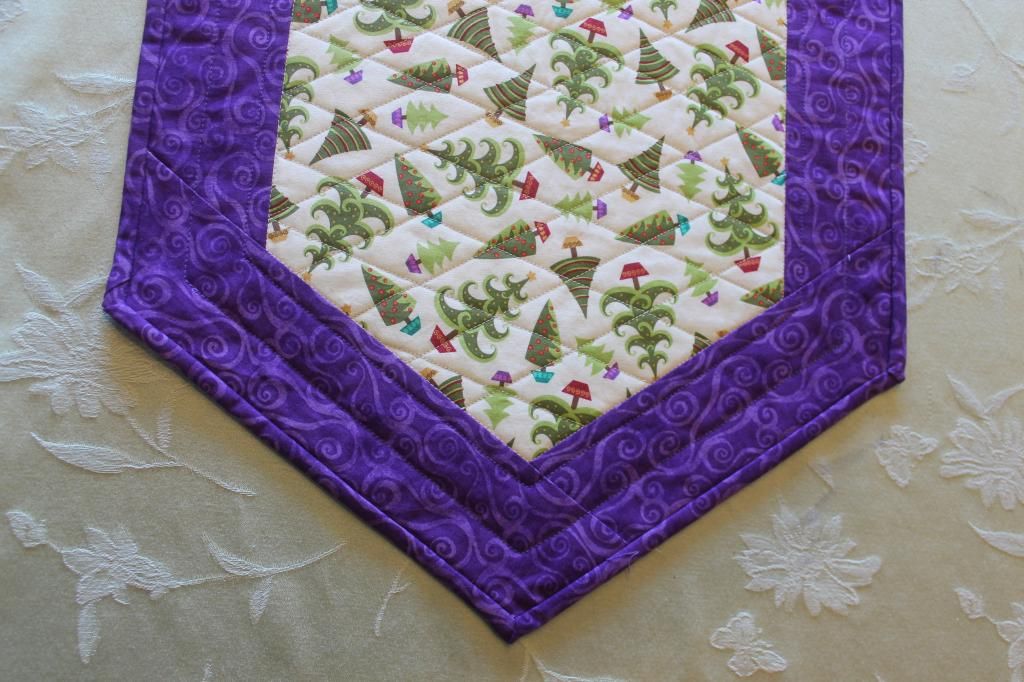 My DH is traveling to Barcelona, Spain and then will head to Germany. He asked if I would like to join him, but I declined. Wonder why I chose not to take such a trip? I have a really GOOD reason that I will share with you in my next post ~ hopefully early next week. I am SO excited!!!!!!!!!!
Thanks for stopping by...
Until next time ~