An abundance of gorgeousness delivered to my door. A beautiful bouquet of red/pink Valentine roses from my sweet sons, G & D
…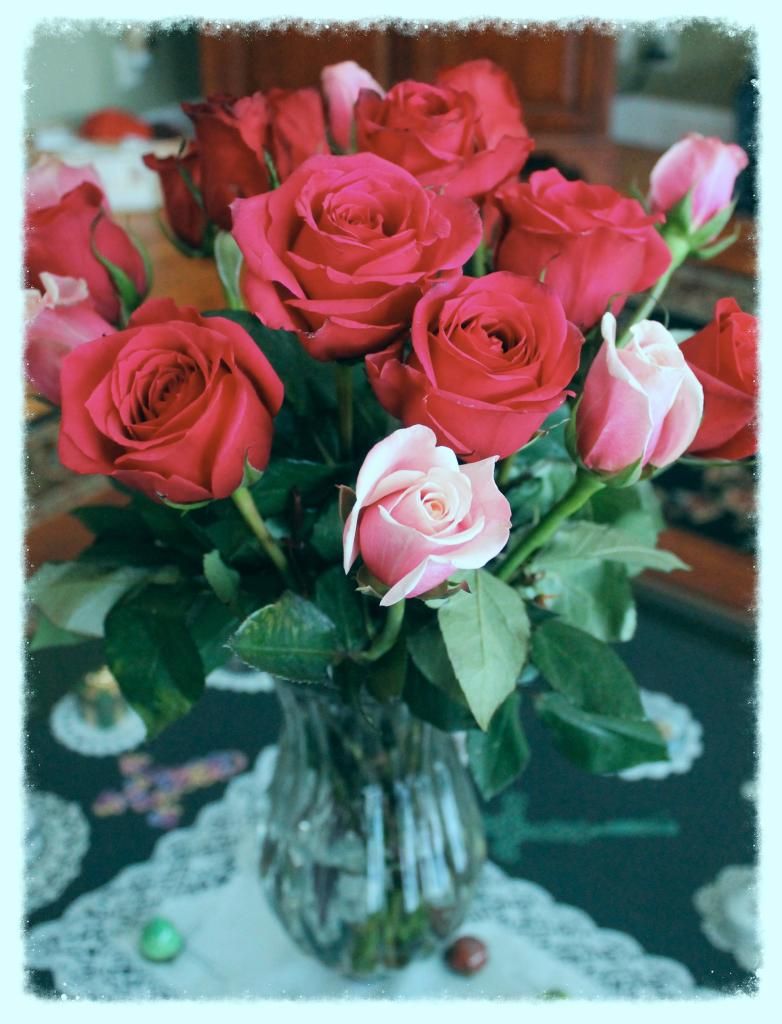 Beautiful
They are so very thoughtful, amazingly generous, and sweeter than sweet. These guys are, without a doubt, what makes my heart happy.
My DH surprised me with this very pretty, and oh so DELICIOUS, heart shaped Valentines cake. He ordered it from my favorite local bakery. I meant to take a picture of it before we cut a slice (or two), oops!


Dark chocolate cake, strawberry filling, and a simply delicious frosting, does it get any better than that? Very sweet…cake and DH!
Now, time for some stitchy Gifted Gorgeousness. It's the 15th of February, already! Here's my progress…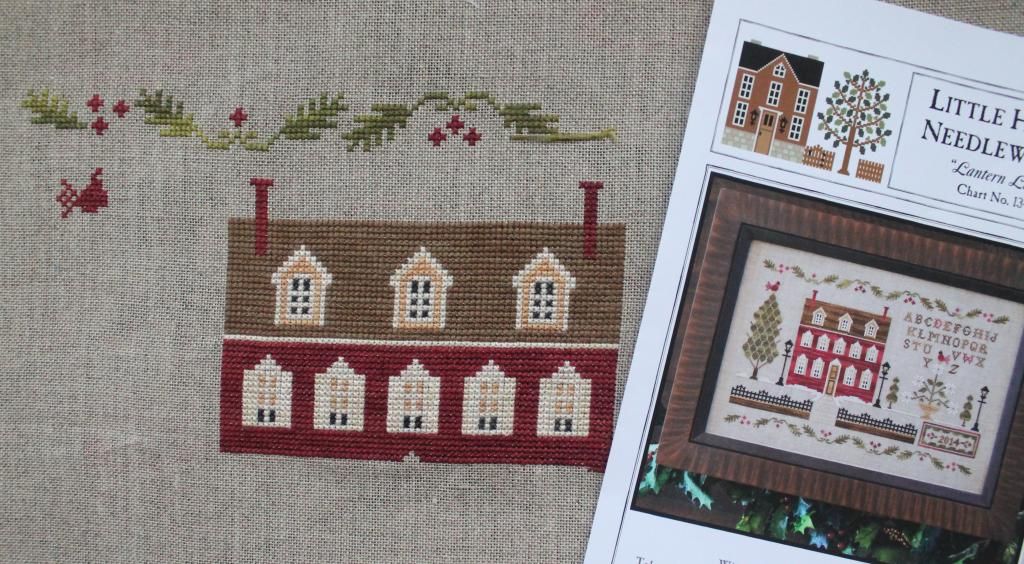 Design: Lantern Lane
My dear friend, Vonna gifted me this kitted up LHN project for my birthday and I have decided to stitch it as part of the SAL. This will be such a nice addition to my sampler wall. Thank you again, Vonna!
I recently started working on Cubby Hole Quilt. It needs to be complete by early May.


The snow continues to fall, as do the temperatures. It's freezing, only 5 degrees outside and the snow continues to pile up ~ everywhere…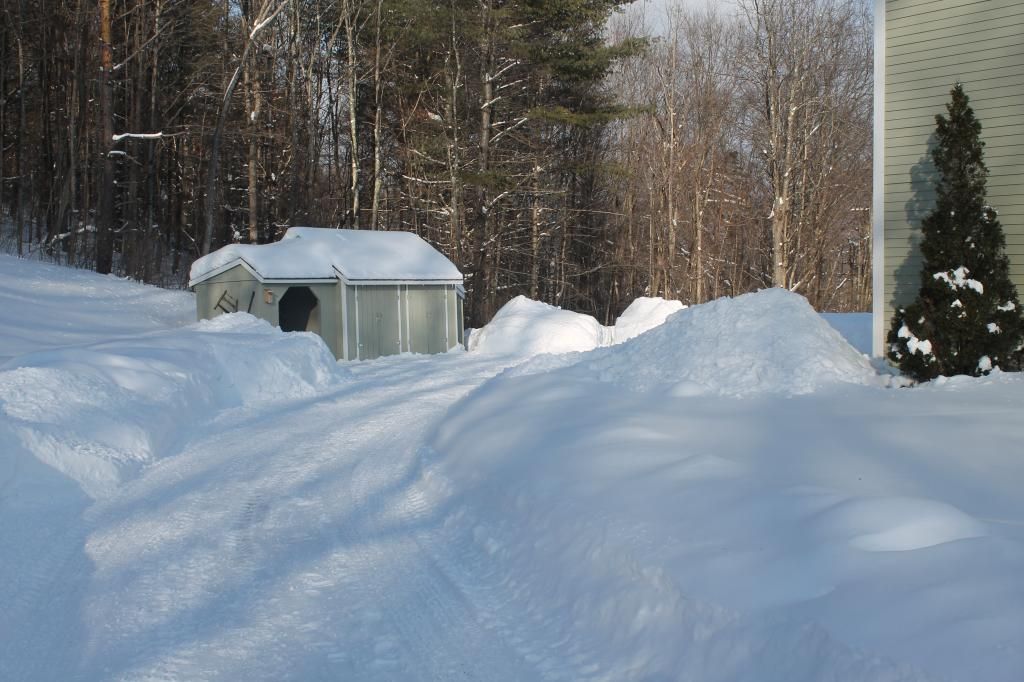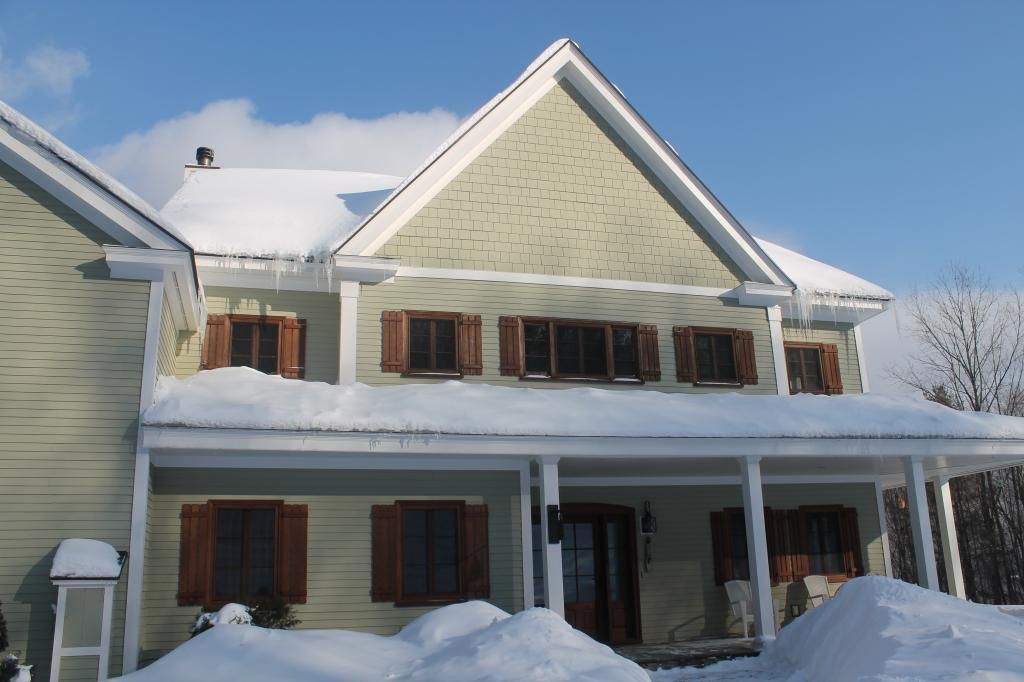 Little Emma is changing daily. She is turning gray, as Yorkshire Terriers do, and continues to be cute as ever…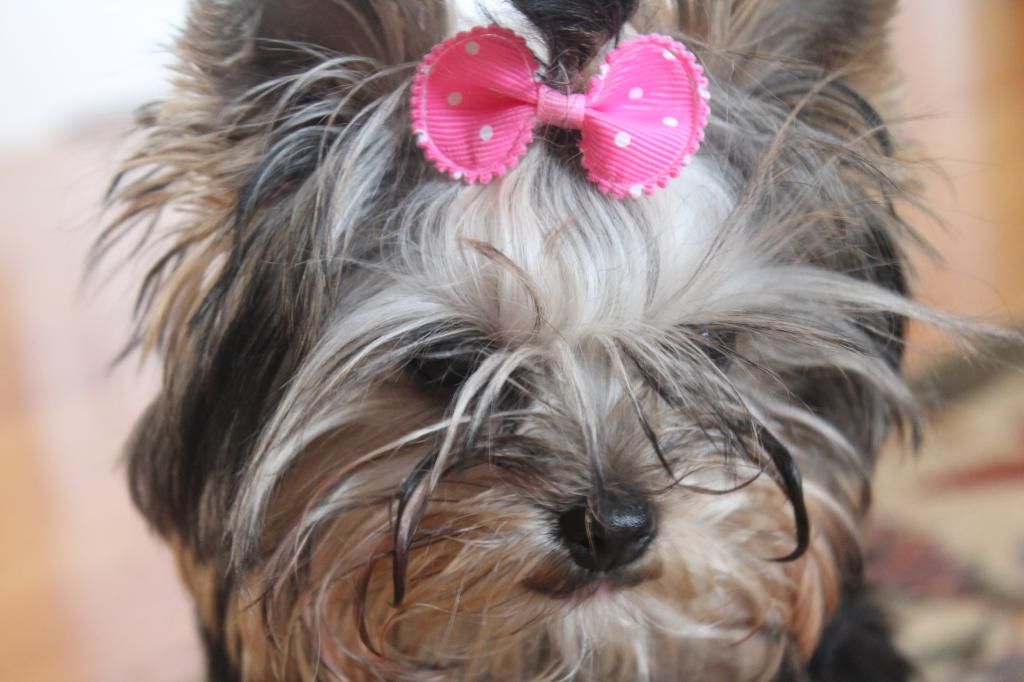 Thank you for stopping by.
Until next time…