My dear friend Carol…Yes, the same Carol who sent me the gorgeous crochet blanket, sent me this beauty…
Designer: Little House Needleworks
Design: Peace
Beautifully stitched and finished (as always!). Viewing the two ladies I immediately thought of our friendship. What a perfect ornament to stitch for a friend. Thank you so much, Carol. I love, love, love this one!
Here is the ornament that I sent to Carol…
Designer: The Victoria Sampler
Design: Just One More Stitch
From: 2014 JCS Ornament Issue
Stitched for: Carol S.
Carol spent a great deal of time this year crocheting beautiful blankets so I thought this ornament would be the perfect choice.
I did personalized the back…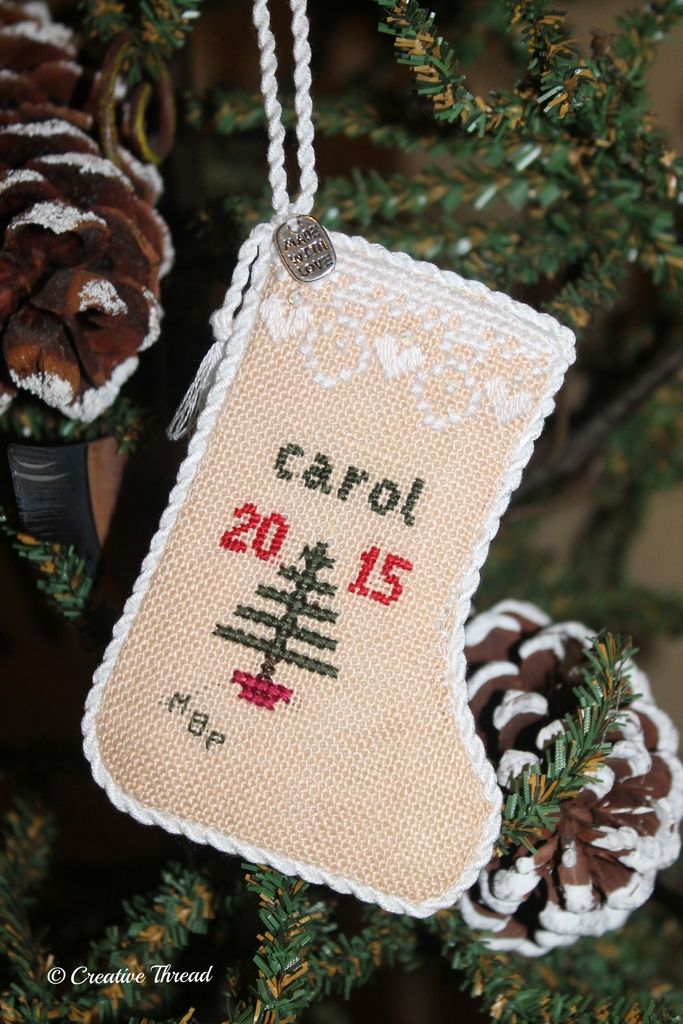 Connie A. stitched this beautiful exchange ornament for me…
Designer: Little House Needleworks
Design: Merry Christmas
Stitched by: Connie A.
LHN certainly does have some of the best Christmas ornament designs. Connie's stitching/finishing is impeccable! She also sent me the cutest bottle cap style snowman magnets. Thanks for making this a great exchange, Connie.
My DS got married last July so I search through my JCS Ornament magazines to find the perfect design and came up with this one…
Designer: Sam Sarah Design Studio
Design: Two Flakes in Love
From: 2012 JCS Ornament Issue
Stitched for: G/M
This one was stitched for a friend in Austria…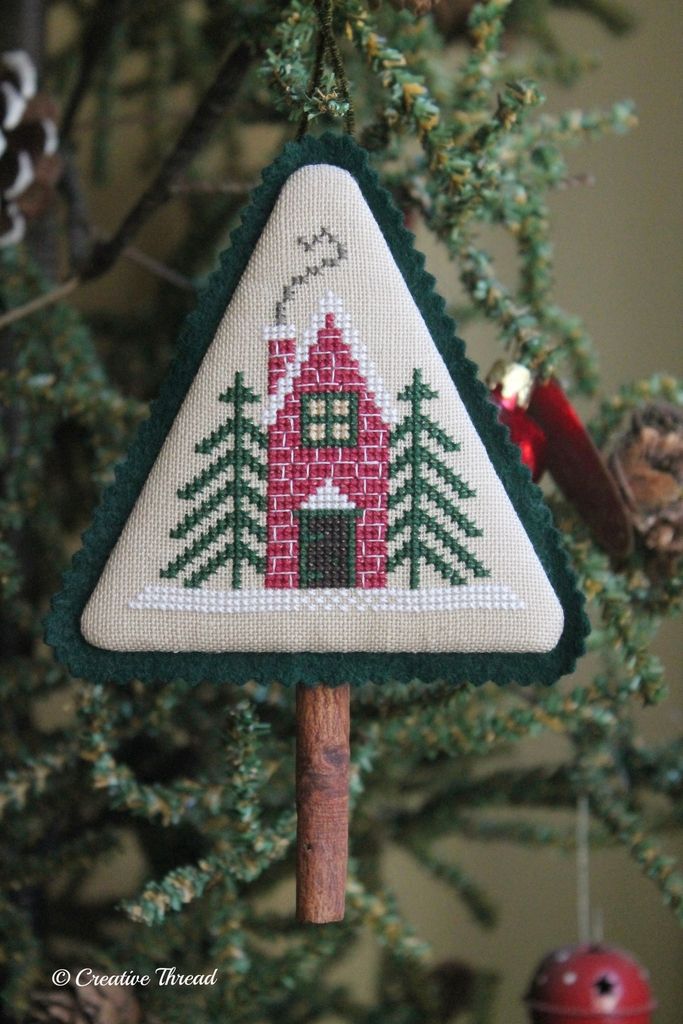 Designer: Prairie Schooler
Stitched for: Markus K.
And for my dear friend in Virginia Beach…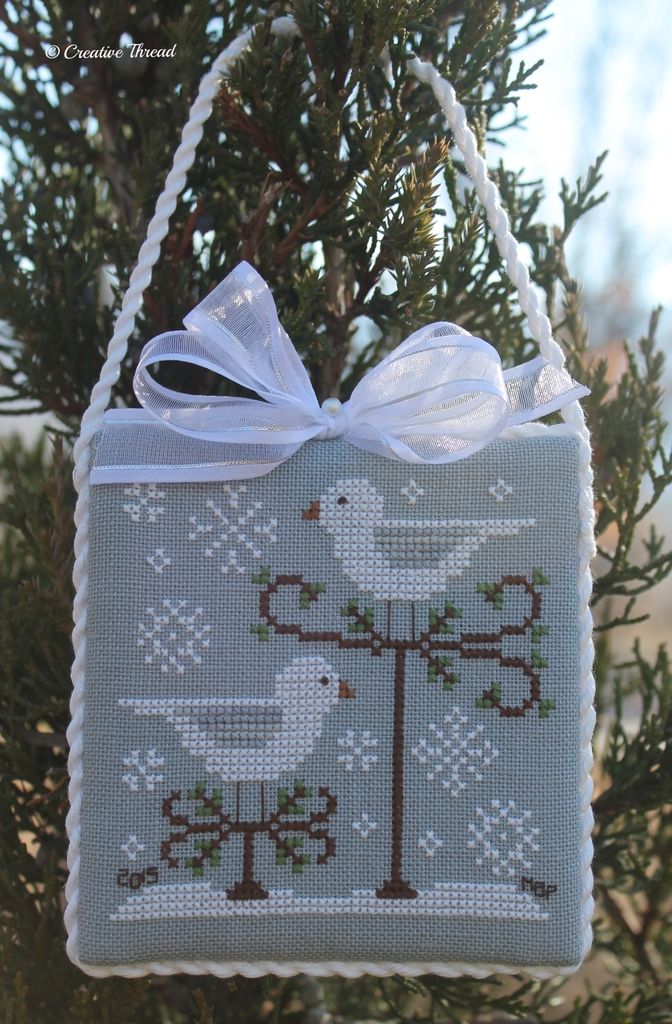 Designer: Country Cottage Needleworks
Design: Snow Birds
From: 2012 JCS Ornament Issue
Stitched for: Mary K.
This little gem was stitched three times…
Design from: Christkindl Book #136
By Rico Design
Fabric: 25 count white Lugana
Floss: DMC
Stitched for: Kathleen C., Margaret C., Meg P.
Lastly, I stitched this one for my tree…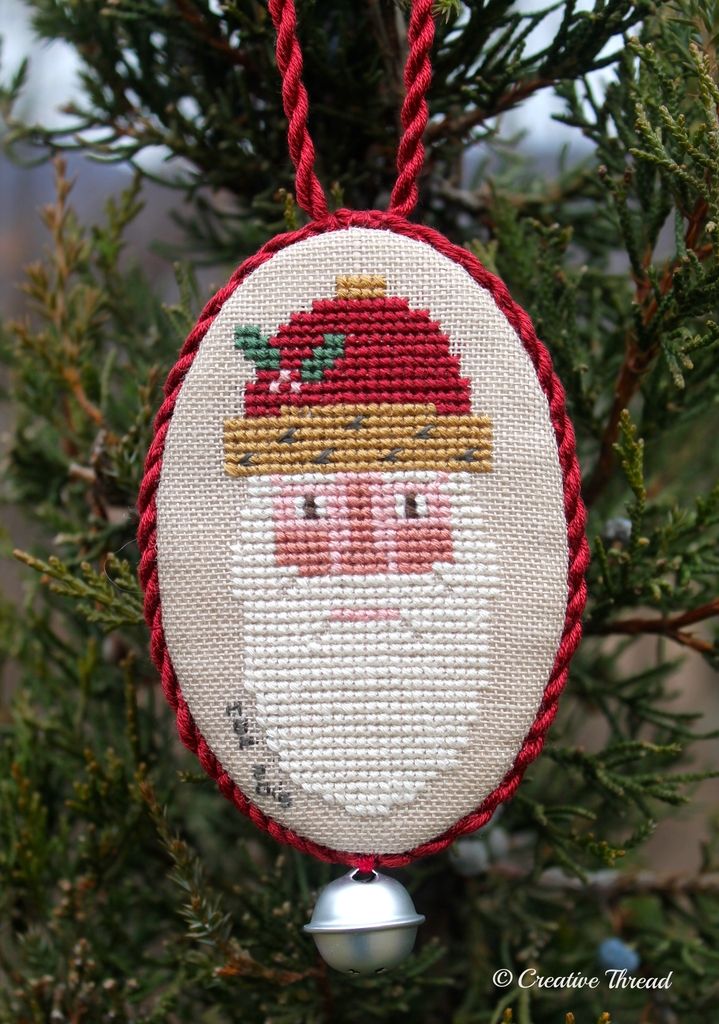 I decided to stitch just the head of one of the Prairie Schooler Santa designs, but I can't remember which one right now.
H
a
v
e
a
w
o
n
d
e
r
f
u
l
h
o
l
i
d
a
y
!
Thanks for stopping by…
Until next time…