I recently participated in an exchange on the USEBB titled: The Potting Shed. An appropriate design quickly came to mind:
The Potting Shed, by Shepherd's Bush
. Once I learned that I would be stitching for Katrina I knew that this would be perfect. Having read her blog I knew that she was a fan of Shepherd's Bush.
I did not stitch the entire design, I merely took bits and pieces to come up with this: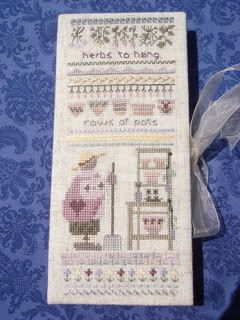 Although I had never tried it before I decided to finish it into a notepad holder: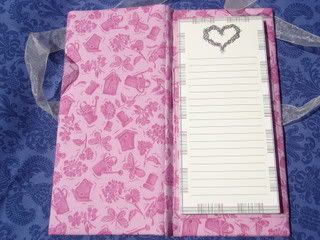 I added a few more items and sent it on its way...
Katrina emailed to let me know that she received my exchange...Glad that you liked it!