My blog has been neglected but for good reason, we sold our house and have temporarily moved to the next town. Our plan is to purchase a permanent house in Vermont but after this move I need a break from all the packing and unpacking so, I will start my house hunting early next year. Given the depressed housing market I am truly thankful that our house sold and that we can move on.

Since I have had no time for stitching, I shall share a few before and after pictures of what I have been busy with:


Before: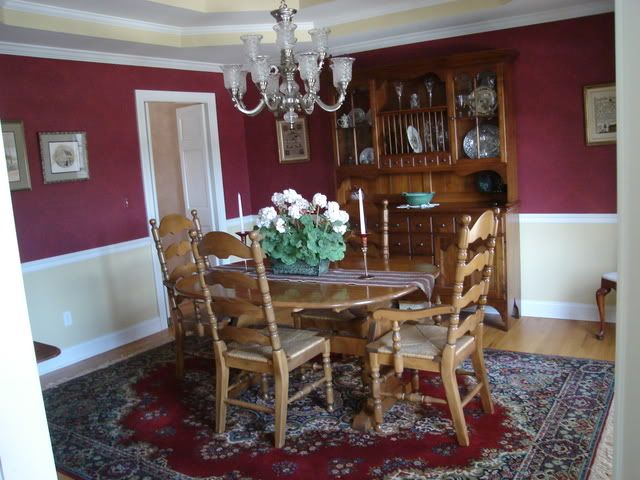 After:
(Notice the three boxes? These were used to "try" to keep Lily out but she managed to squeeze through the railing and leave me a little surprise!)

Although I have lived in seven states and nine homes, I have been fortunate in that I have not had to engage in the daunting task of packing and moving, our moves have been corporate moves…except this one. Having to pack up a 4400 square foot home, taking care to inventory each box, and moving many of them on our own makes me truly appreciate the benefit of a corporate move. We did have the movers come in to handle most of the furniture and heavy boxes. They lifted furniture with easy, toted large boxes with minimal effort but when it came to hauling the commercial treadmill, they truly struggled. I honestly was not sure how they would accomplish this task without dropping it, but they did. Even "the big guy" (actually huge guy) was straining, not to mention sweating.
Somewhat settled I have resumed my stitching and am busy trying to complete some exchanges before I head off for a one month stay in Texas on the 18th. I am going to spend a month in Houston where I will visit my good friends and attend International Quilt Festival. I am also hoping to meet up with an online friend, Anita; this will be the first time that I get to meet an online friend...there are so many of you that I would love to meet!

Well, little Miss Lily is adorable but I am still struggling to housebreak her. Consistency is what I am aiming for and she just does not seem to get it. Therefore, I must live with baby gates and hope that she will "get it" very soon so that we all can roam freely about the house.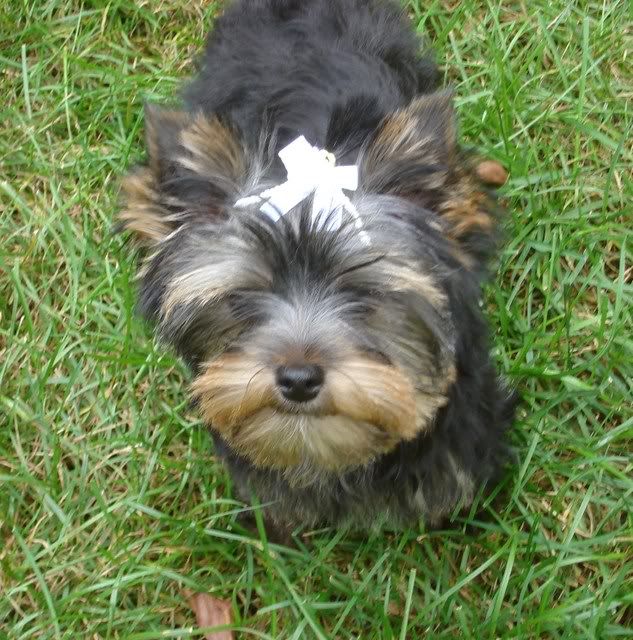 Oh, what is that? I hear unopened boxes calling my name…Grrrr!!!


Until next time...