As I stated in my previous post, Blogging friends are the BEST! Here is just another example...
My dear friend Vonna, who is the person that helped me when I first started Blogging back in 2007, did a beautiful job stitching Midnight Ride. I contacted her about the pattern and days later I received an envelope from her that contained not just Midnight Ride but also Forget-Me-Not Sampler by Country Stitches.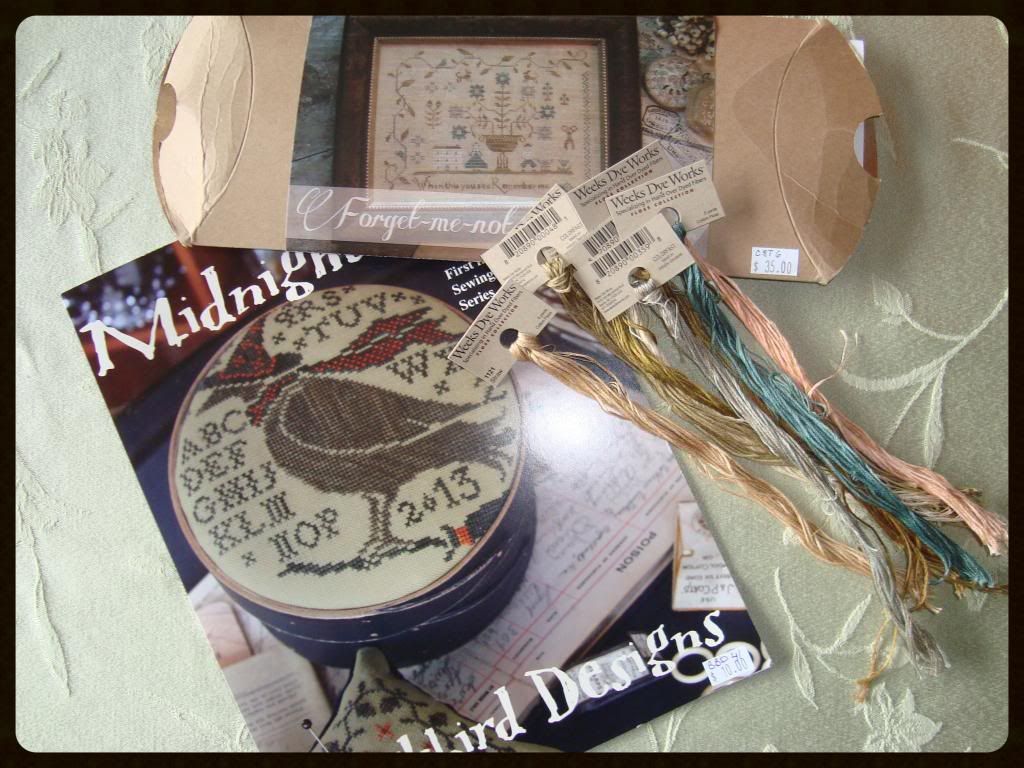 Look closer, do you see all the WDW? Yup, she sent that as well!
I wanted to return the kind gesture so I stitched up this candle mat...
Designer: Pineberry Lane
Fabric: 32ct Linen over 2
Floss: Victorian Motto Sampler Threads, Threadworx
And this little treat bag...
Designer: Drawn Thread
Thanks again Vonna...As always, you are the BEST!
Until Next time...