Blogging friends are the best, truly the BEST. I received a package from Julianne today that certainly put a smile on my face. I have been "blogging friends" with Julianne for many years and am blessed to have a number of treasures stitched by her. When I think of Julianne I think of Prairie Schooler, this is one of her favorite designers. She is so very sweet ~ she sent me this spooktacular gift!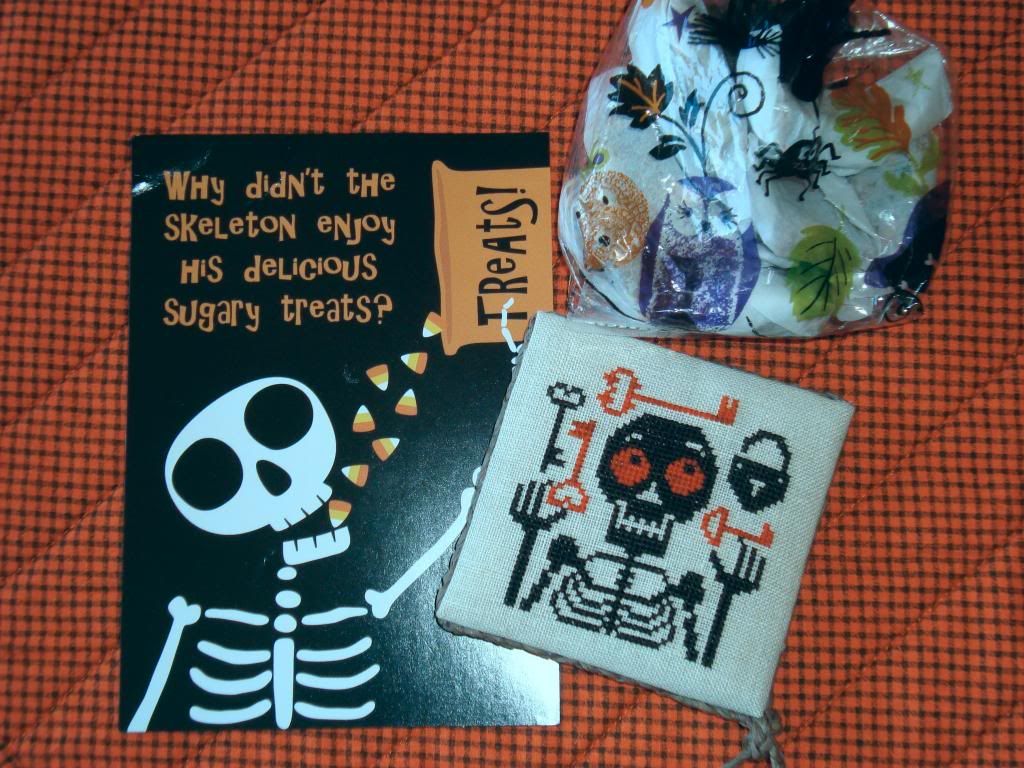 Designer: Prairie Schooler
How awesome is that? This great design is such a wonderful addition to my Halloween Tree.
Julianne also included a bag of the most delicious candies. Hmmm, I am wondering if she made these?
The Halloween Ornament was a joint effort, Julianne stitched it and her DD did the finishing and mailed it off to me. Great job on the finishing "J" ~ I love the braided trim!
A huge thank you to Julianne and her DD for this RAK; your package brightened my day!
Thanks for stopping by. Have a great day!
Until Next time...