I was in Vermont a few week ago and took a three-hour drive over to Nashua, NH where I attended the
Celebration of Needlework Show
. With so few LNS in my area, I was in shopper's paradise! As a quilter, I am use to attending quilt shows where there are row after row after row of vendors, but at this show there were only about 20 vendors. I was not disappointed however and managed to pick up this quite a bit of new stash...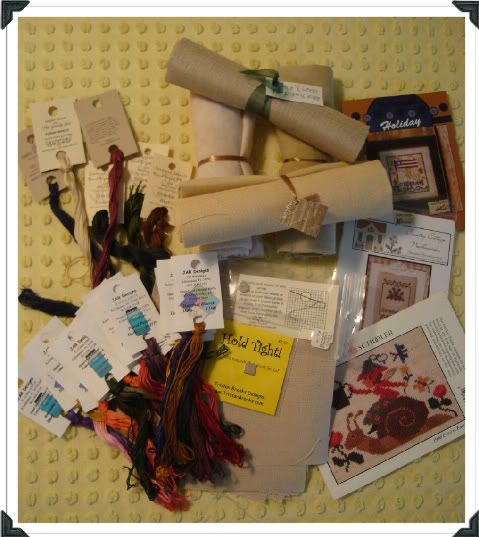 Fabric, Floss and a Few Charts!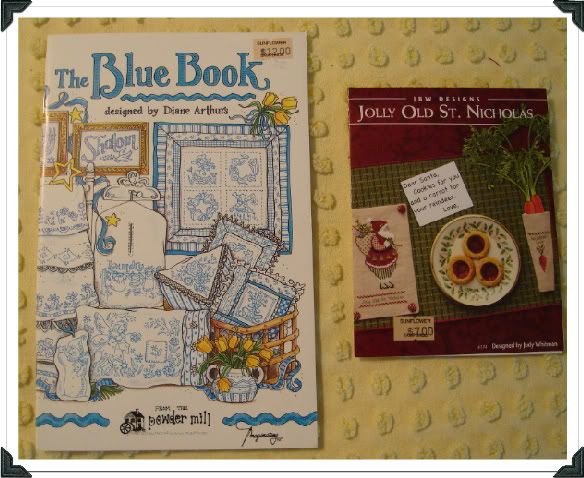 I attended the show on a Friday, along with so many others! As I shopped alongside others, I wondered if any of them where people that I knew through blogging or exchanges.


I do believe that my favorite purchase is the leaflet titled: Where Stitcher's Gather. I had seen this online and knew immediately that I would be purchasing it, I can hardly wait to start stitching these designs. Here is a better picture of the Stitcher's Pocket, Scissor Fob, Scissor Case, and Needlebook:



Design: Where Stitcher's Gather
Designer: The Victorian Sampler


I really need to finish up so many other WIP's that I will try to hold off on starting this one.
Thanks for stopping by and for your kind words on the Seasonal Exchange Tote bag for Leena.


Until next time...