Last week I received a package in the mail from
Julie
that contained a beautiful pinkeep that she stitched as a PIF gift for me. Julie, I love the LHN design that you selected and I am truly thrilled to have such a beautiful gift from you, many thanks!
I love to visit Julie's blog; she has great music and fantastic pictures that always make me smile!
I completed my Make-A-Wish (MAW) Exchange for Carol. She made a request for an ornament and I jumped at the chance to stitch one for her. I am such a fan of M Design's
Word Tree Ornaments
, they are so different and quite clever, and I thought that Carol would like one to add to her holiday tree.
I have four
personalized name tree designs
that I ordered and need to stitch, I am hoping to get these stitched before Christmas.
My Prairie Schooler Pinkeep Exchange has found its way across the ocean and now resides with Elisabeth in France.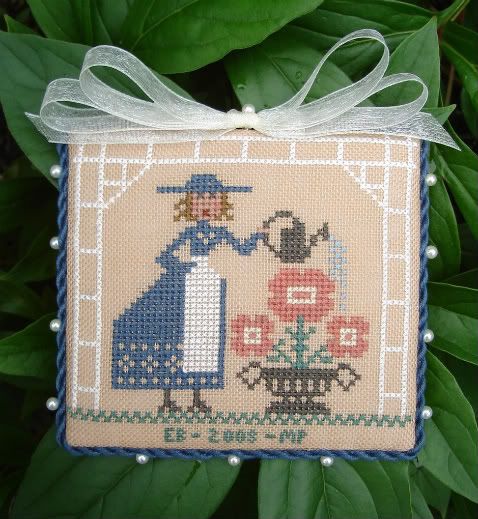 Prairie Schooler Book 27
Design: Nursery Rhymes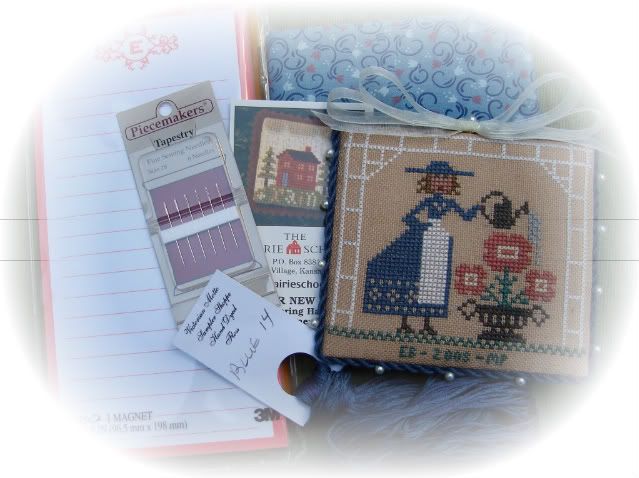 Prairie Schooler Pinkeep Exchange


As a birthday gift for
Vonna
, I stitched a Mary Beale Design and mounted it on a wooden plate. I do hope that you had a wonderful birthday my friend! She too has some great tunes on her blog.
Design: Sampler

I cannot believe how many birds now flock to my feeders; yes, I have four feeders that I must fill daily. I thought that I found a "squirrel proof" feeder (is there such a thing?), but I was wrong….
"Watch Me...."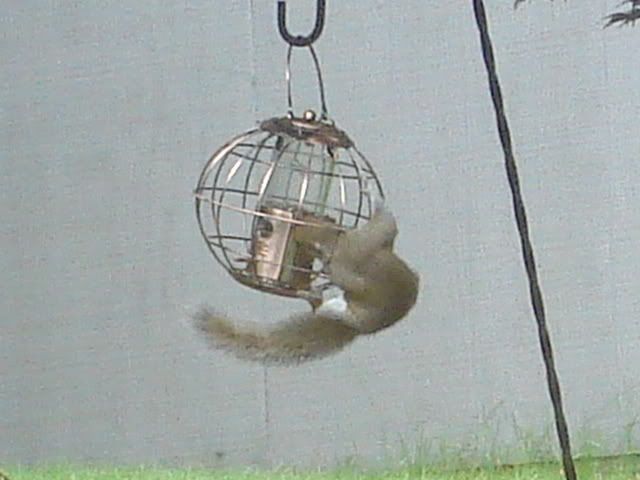 "Get inside..."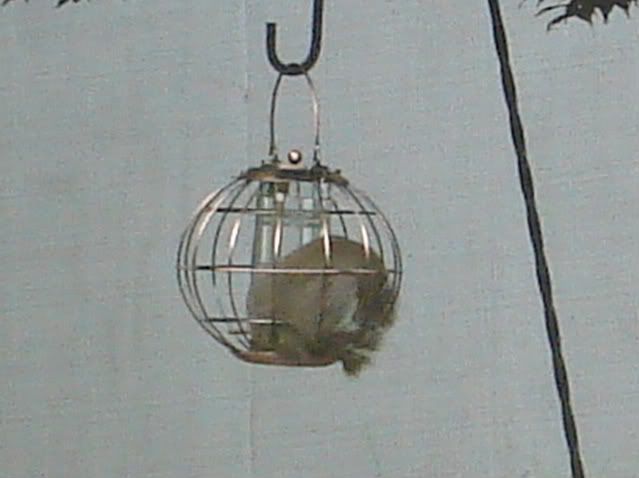 "This bird feeder...."
Just 5 more days left before I draw a name for the Gadget Give-A-Way...If you are interested go
here
and leave a comment.
Thanks so much for stopping by.
Until next time...