Just
a quick post to share a picture of the Ornament that I sent to
Janet
for the
HOE Early Christmas Exchange
.
HOE: Early Christmas Exchange
Designer: Prairie Schooler
Design: Songs of the Season
Songs

of the Seasons is such a great leaflet, I love all of the designs! I am finishing up on yet another one of the designs (that makes 3) and have plans to send it off as an exchange piece. I really would like to take some time and stitch all four designs for my Christmas tree; it's only May, I still have time.
Guess who is home from college for the summer???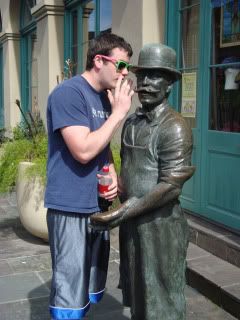 GOOFY :D
Thanks for stopping by~